The 2017 New Zealand International Film Festival is set to kick off in a fortnight (20th July). Given the overwhelming number of quality films that will be playing, we saw fit to round up six of the best in show.
1. 20th Century Women
It's the late 70s Santa Barbara, the cusp of fundamental social change in America, and Dorothea Fields (Annette Benning) is raising her son alone. She consequently enlists the help of two local women — one free-spirited punk artist (Greta Erwing) and one provocative teenage neighbour (Elle Fanning) for what results in an insightful, real and, at times, heart-warmingly funny film. Watch the trailer here.
2. The Inland Road
New Zealand filmmaker Jackie van Beek isn't afraid of taking risks, a quality that is evident in her lyrical debut film The Inland Road. The story follows a 'runaway girl exploring unsteady paths of emotional rescue with a young Central Otago family' with the lead role adroitly played by amateur actress Gloria Popata. Watch the trailer here.
3. The Beguiled
With a stellar cast headlined by Nicole Kidman, Colin Farrel, Kirsten Dunst and Elle Fanning, this haunting work by award-winning director Sophia Coppola is one to send shivers up your spine. A wounded Civil War soldier inadvertently ends up in an all-female boarding school where sexual tensions soon arise amongst the women caring for him. Things soon turn sinister. Watch the trailer here.
4. Big Time
This documentary will make you believe in the power of architecture as it tracks a 6-year period of Bjarke Ingels life as he goes about building his biggest project to date, the New York skyscraper W57. The revered architect is one of TIME's 100 Most Influential People and Big Time offers an intimate insight into the genius' inspiring mind. Watch the trailer here.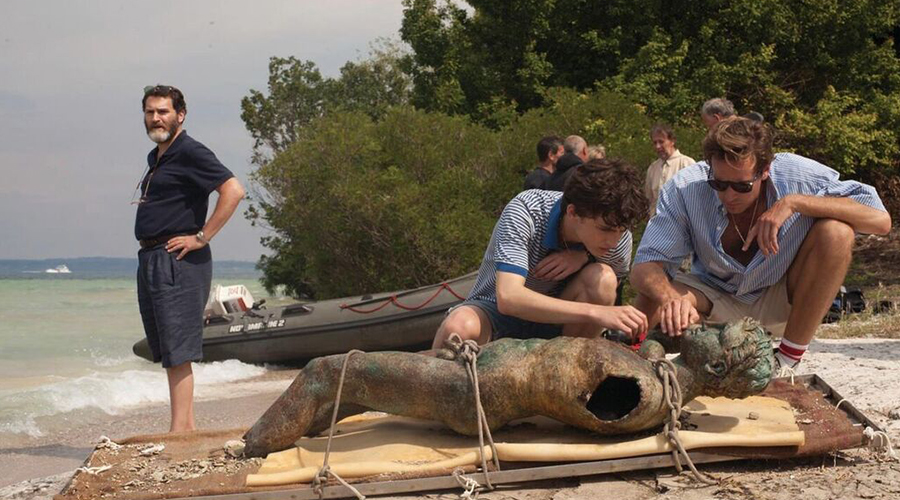 5. Call Me by Your Name
Seductive and charming, young Elio Perlman is spending the summer with his family at their vacation home in Lombardy, Italy. When his father hires a handsome doctoral student, the 17-year-old finds himself developing a growing attraction to the young man. Watch a clip from the film here.
6. The World in Your Window
Eight-year-old Jesse lives in a twilight world of sadness and silence, squeezed into a tiny caravan with his grief-stricken father. They're in limbo, existing more than living. The child intuitively understands that looking forward is harder than looking back, and that's where life happens. But they are stuck until an accidental friendship with a V8 driving transsexual unlocks the means for Jesse to liberate his father and himself. Watch the preview here.