Celebrating the symbolic work and rich history embodied by one of today's most illustrious fashion houses.
Once upon a time, a young man by the name of Christian Dior sold sketches on the streets of Paris for pocket money. His parents had hoped that one day, he might become a diplomat, but his artistic tendencies were too strong and early adulthood saw the creative trading works by friends such as Pablo Picasso out of a gallery his father had purchased for him. Little did he know that his creative prowess would one day etch a mark so deep upon the sartorial realm, that it would still be felt, just as acutely, almost a century later.
After various stints in the fashion industry both before and after serving in WWII, Maison Christian Dior was officially founded in 1946 and the standalone designer quickly garnered a reputation for introducing some game-changing styles to womenswear. Starting with the iconic 'New Look' silhouette that revolutionised women's fashion in the 50s and the spate of seductive ball gowns and evening dresses that came with it, Christian Dior became the brand that exuded elegance and femininity in its most esteemed form.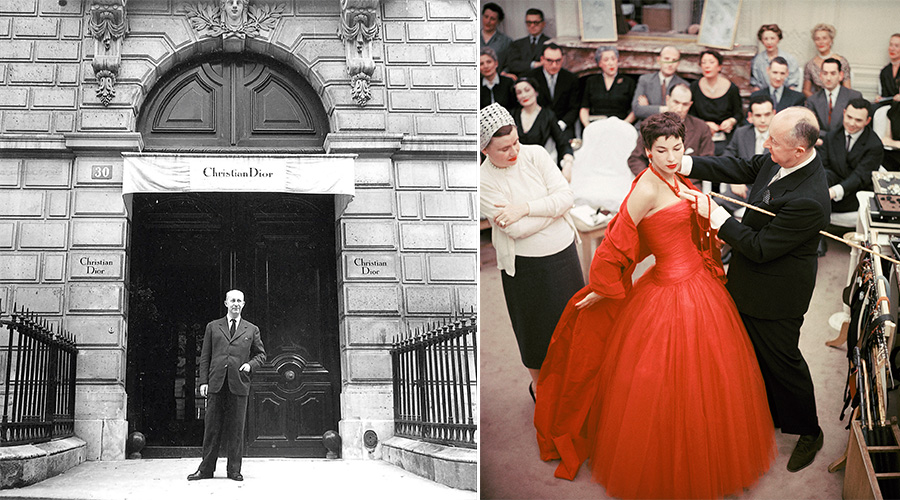 While Dior's physical tenure at the top of the luxury womenswear realm was short-lived — the founding father died suddenly in 1957, aged just 52 — his name and essence lives on, largely thanks to the succession of talent that has taken its turn at the creative helm. From Yves Saint Laurent and Marc Bohan (responsible for Dior's new-age Slim Look silhouette) to the incredibly capable (albeit disgraced) John Galliano, the visionary Raf Simons, and now, the notably female Maria Grazia Chiuri, each name has brought its own paradigmatic designs to the table, even if the job demands no less. These significant examples of enduring couture are currently on show at The House of Dior: Seventy Years of Haute Couture, an exhibition at Melbourne's National Gallery of Victoria.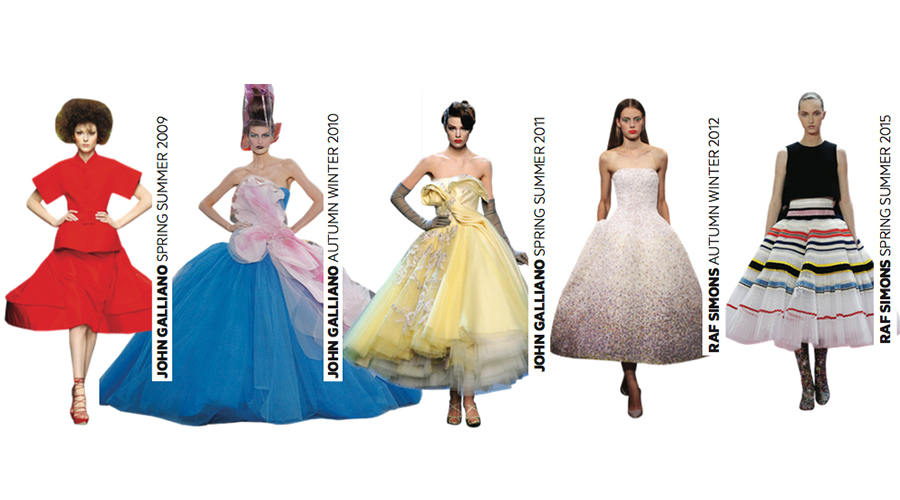 Showcasing an exceptional curation of material from the House of Dior archives in the French capital, the exhibition — a celebration of the Maison's 70th anniversary — is considered to be the first complete Dior collection ever to be shown outside of Paris. Aficionados of the couturier's signature ball gowns can revel in the display which spans everything from its beloved mid-century gowns to its coveted contemporary aesthetic; and while visitors might go for the clothes, they'll come away having absorbed the rich history embodied by each of Dior's collections, designers, and over-arching fashion movements.
'The House of Dior: Seventy Years of Haute Couture' will be showing the NCV International in Melbourne from 27th August to 7th November 2017.
If you're planning a visit, check out our Melbourne Navigator for more hot tips.
National Gallery of Victoria
180 St Kilda Rd
Melbourne