Holly Schroder grew up in Hokitika, a rural town on the West Coast of the South Island famed for its rugged landscape. There, she was immersed in art from a young age; her father owned a glass-blowing studio and her family always fostered an appreciation for creativity and freedom of expression. "I think that being exposed to different mediums as I was growing up has helped me to think dynamically about how I can make and display art today," the 21-year-old painter says, and 'dynamic' is a word you would readily associate with her practice.
Defined by interlacing black outlines of figures and faces, Schroder's style is rhythmic, patterned and high- contrast. Some works are rendered simply in black and white but when she uses colour, it is bold and highly saturated. "My style, in paintings and other media, is based on movement patterns I observe in everyday life," the young artist explains. "Something simple, like an expression or a gesture will catch my eye and end up being an inspiration for numerous pieces of work." This all-important aspect of movement is reflected in the names of her paintings too. Each piece, with only a few exceptions, is titled with a verb like 'shifting', 'merging', 'colliding' etcetera.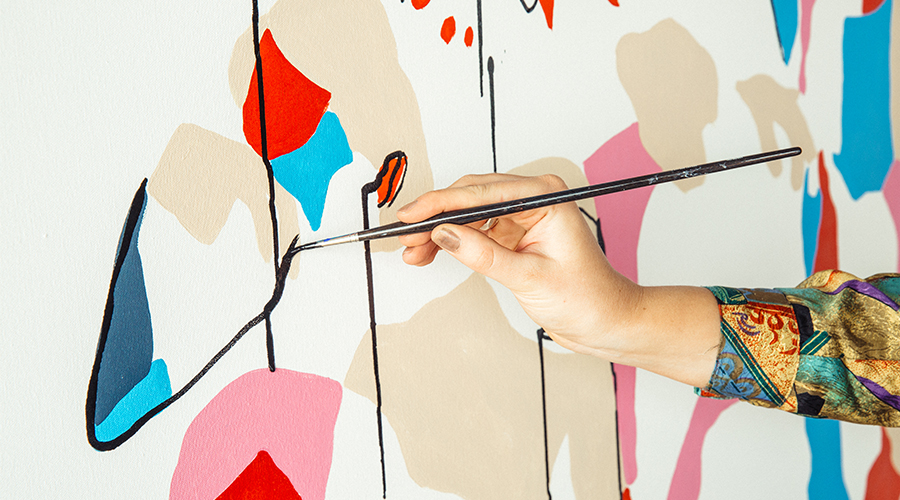 At the age of 17, Schroder moved to Auckland to embark on a Visual Arts Degree at AUT. While painting is very much at the core of her discipline, the bright lights and change of scenery has made its mark on Schroder's oeuvre which is known to venture into other art forms, including large-scale animations and light installations (which she takes to projecting onto her neighbour's exterior wall at night — to no disturbance, we might add). "Diving into other media is a way of sparking ideas to bring back to my painting," she explains in a nod to the aforementioned values of her upbringing.
Citing Le Corbusier, David Salle, Henri Matisse, Gordon Walters and Judy Millar as influences, a visit to Walters' recent retrospective show at the Auckland Art Gallery compelled Schroder to create a piece that represented what she felt she had learnt from his career. The result is an artwork that pays homage to the way his process evolved and transformed throughout his life.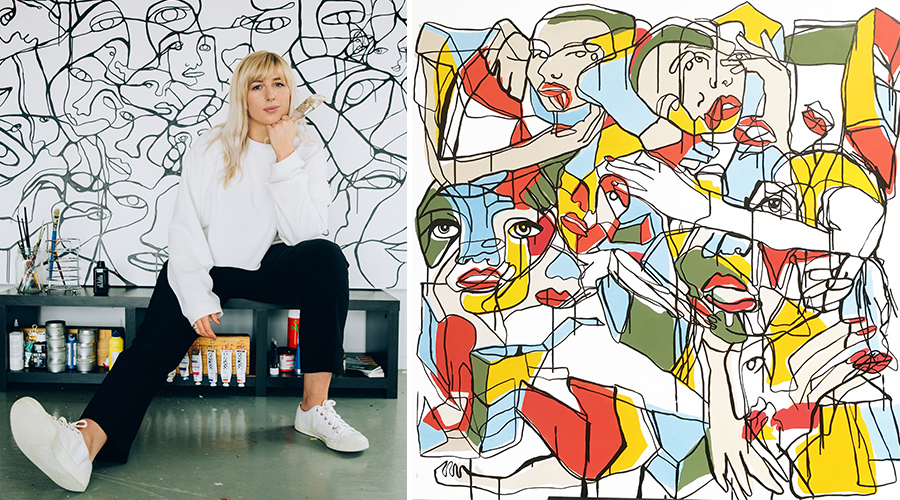 In a world where social media can play a role or help to establish the careers of burgeoning young artists, Schroder remains level-headed. When it comes to measuring success, she places little importance on the number of Instagram followers she might have, or the price one of her works might fetch. She says, above all, "I make art because of the feeling I get when I finish a piece I love. When you step back after creating something new, different and exciting — it's the most rewarding feeling."