While artists and galleries had to become resourceful with how they exhibited their pieces online during the Covid-19 response period, there's no real replacement for seeing a painting, sculpture or installation in the flesh. We're thrilled that attending an exhibition in person is back on the agenda and these new openings are on our radar.
Mangrove by Jack Trolove
June 14 – July 10
Whitespace
20 Monmouth Street, Grey Lynn

Open now at Whitespace, award-winning painter Jack Trolove's latest exhibition of large scale works is inspired in part by the Kaipara mangroves near his studio in rural Northland.
Referring to them as "raw brackish paintings, full of marks looking for oxygen", Trolove's collection of 15 portraits builds on the thickly-textured impasto technique he's become known for, but shifts to a more muted colour palette. Striking in their emotion, his arresting portraits are an exploration of the concept of liminality — originating in a latin word meaning 'threshold', liminality refers to a state of transition, just as his paintings seem to be almost shifting between solidity and abstraction.
"Most people (painters excluded) tend to stand at least one metre away from a painting in a gallery; it's a choreography we're practiced in around paintings, just not around each other," Trolove says. "Because of this, during this time I've found myself thinking much more about the body that is the painting (not just the body in the painting). I think that on a good day, a figurative painting can create a literal second-skin for us to move ourselves through. To feel moved. In this show, that's definitely part of what I'm trying to do."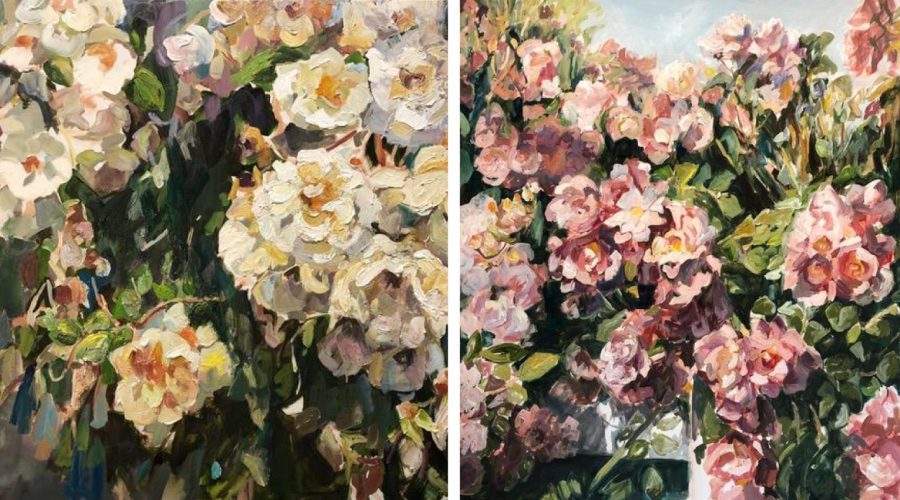 Joy Ride by Katherine Throne
June ⁠16 – July 12
Sanderson Contemporary
Osborne Lane, 2 Kent Street, Newmarket

In her debut exhibition with Sanderson, Katherine Throne is inspired by the rampant blooms of a garden near her home in Auckland.
"Beans twist in frenzied haste up teetering stakes, dahlias veer and collapse into banana palms, hollyhocks tower to the sky and beds of lettuce and chard bake in steaming compost," she says. "I feel compelled to talk about this garden – and others like it – and paint is my language. I am an artist, a painter of beauty and courage, and the garden is my metaphor."
Celebrating our connection with the earth, Throne's paintings impart the viewer with a joyous abundance and a reminder of the beauty that nature, when left to its own devices, will always create.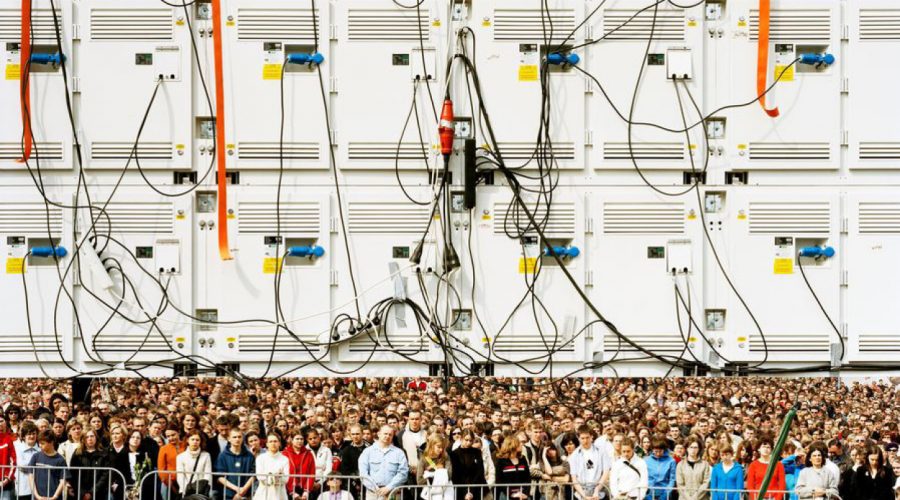 Civilisation, Photography, Now
June 13 – October 18
Auckland Art Gallery
Cnr Kitchener & Wellesley St

Auckland Art Gallery is finally back open to the public, and to coincide with this a new photo exhibition looks at "our built environments and our hyper-connected, 21st century lives through the eyes of the skilful photographers who have so vividly pictured them."
Featuring art and documentary photography, photojournalism and commercial image-making by over 100 photographers and curated by renowned international photography curators William A. Ewing and Holly Roussell, Civilisation, Photography, Now is an impressive and sometimes confronting overview of humankind's increasingly global society. It encourages viewers to consider where we live, how we consume, and how we travel, learn, explore and control — all timely and thought-provoking prompts.
"There is no doubt that these are trying and exceptional times, but we human beings have resources to draw upon, and the human imagination is one of them," wrote the exhibition's curators in an article on Auckland Art Gallery's website. "We like to think of photography as civilisation's eyes, and right now, we're sure they're wide open."