Waiheke music festival, Flamingo Pier has become a favourite fixture on the summer circuit, beloved as much for its whimsical setting as it is for its excellent music.
So you can imagine our excitement when, after farewelling a particularly carefree summer (with few prospects for decent musical events on the horizon) we heard that Flamingo Pier would be popping up in Auckland City, joining forces with esteemed DJ Frank Booker for an eight-week residency aptly named, 'For The People.'
Coming to K'Road's Las Vegas (which, along with Akai Doa 2.0, is becoming the ultimate weekend destination) every Saturday night from tomorrow until the 28th June (except for Queen's Birthday weekend where the party will be held on Sunday 2nd June instead), Flamingo Pier Djs Luke Walker and Brad Craig will be playing their signature, rousing tunes with special guests including Julien Dyne and Jamie Webster-Haines.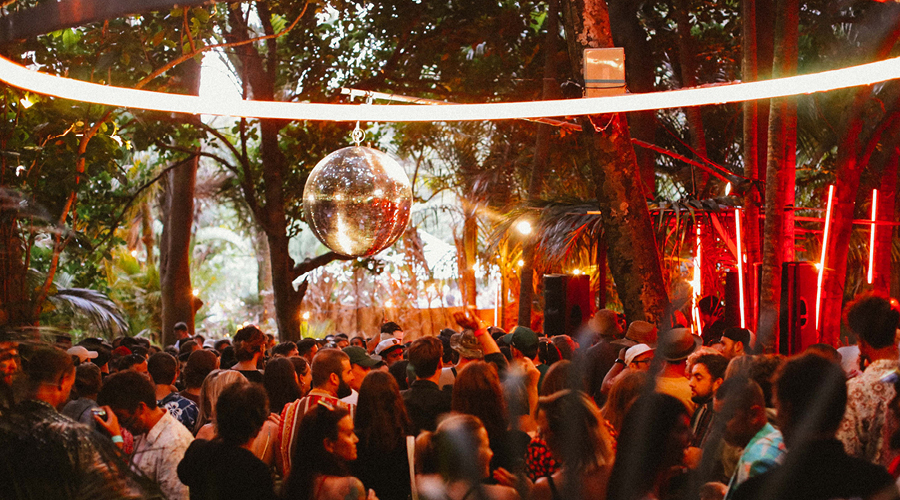 Evoking the great DJ residencies of New York and London, Saturday night at Vegas is set to be a serious party, with disco balls and Angus Muir's light installation setting the mood from 10pm until 4am, and Flamingo Pier's classic neon bathing the space in an after-dark glow. Telling me how the idea came about after friends asked where they could go to dance to good music, Luke from Flamingo Pier says, "a lot of our Auckland friends have asked for a regular spot where they can dance to the music they hear at the Waiheke festival." And now that he's found the perfect place, Saturdays are looking up.
For more information about For The People and to buy tickets, click here. Earlybird tickets are $10 and online general admission are $15. Or it's $20 entry on the night.
Las Vegas
339 Karangahape Road
Auckland