The last two years have been intensely challenging, but for one of our favourite florists running a business through Covid-19 also came with the demands of newborn twin boys. La Femme Fleur owner Millie Austin shares her journey through the pandemic and motherhood.
This week I celebrated the eighth birthday of my business – and while eight isn't traditionally a significant milestone, this one felt meaningful. I opened La Femme Fleur flower truck in 2014 inspired by my time living in Paris where flowers are considered a necessity. When I came home I wanted to give people similar access to stunning local grown flowers in a way that meant they could justify buying them every week.
I'm so proud of the way the flower truck, perched on the edge of the water, has become a part of the Westmere and Herne Bay community. We've built a special relationship with our customers who come week in and week out for the chat as much as the tulips. On a good day, when the sun is shining and the yachts are reflected in the still water on Cox's Bay, it's the best office in the world. On a bad day when the wind funnels down West End Road and the rain slices against your face, it's a challenge. However, we're always there (last Monday's flooding was our first ever weather-related day off).
But it's a demanding industry. My alarm goes off at 3:30am three times a week for the flower market. Flower growers are under huge pressure and that's seen a surge in prices. We are a tiny team doing a big job.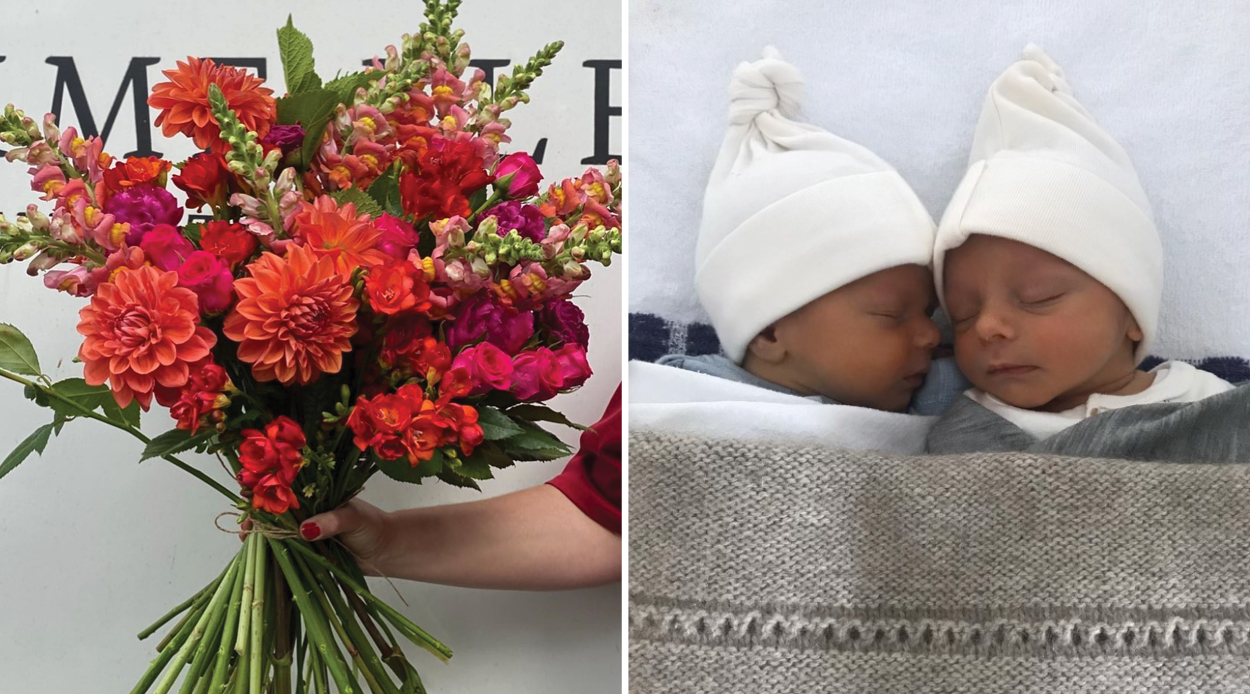 Two years ago, my twin boys, Max and Freddie, were born on Boxing Day 2019. I wasn't sure how La Femme Fleur was going to survive their arrival. I'd worked all the way up until Christmas Eve, had one day off, and then the boys decided to come two weeks early on Boxing Day. I didn't know how I was going to balance running the business and raising a family. As we watched the New Years' Eve fireworks from the window of our room on level nine of Auckland Hospital, I had no idea how truly challenging the next two years were going to be.
And then Covid-19 arrived. I started back at work part-time in February as the pandemic was spreading around the world. I had severe mum guilt, but I had little choice. When level four lockdown was announced it was a relief. I had permission to do nothing but look after the little boys for four weeks. And it gave me a chance to prepare for selling flowers in the "new normal".
I'm lucky to be wrapped in an amazing village that has guided me through the first two years of the boys' life and allowed me to find the time and headspace to run La Femme Fleur. I also realised it takes a village to make a business successful.
Each time Covid interrupted our world we came back stronger because the community kept coming back to support us. When we could only sell online, the orders flooded in. When we were able to operate the flower truck again, our regulars were there waiting for us. The last quarter of 2021 was the busiest period in La Femme Fleur's history. Against the claustrophobia of Covid-19 our flowers became essential pockets of beauty. With every bouquet we felt like we were putting joy back into people's lives.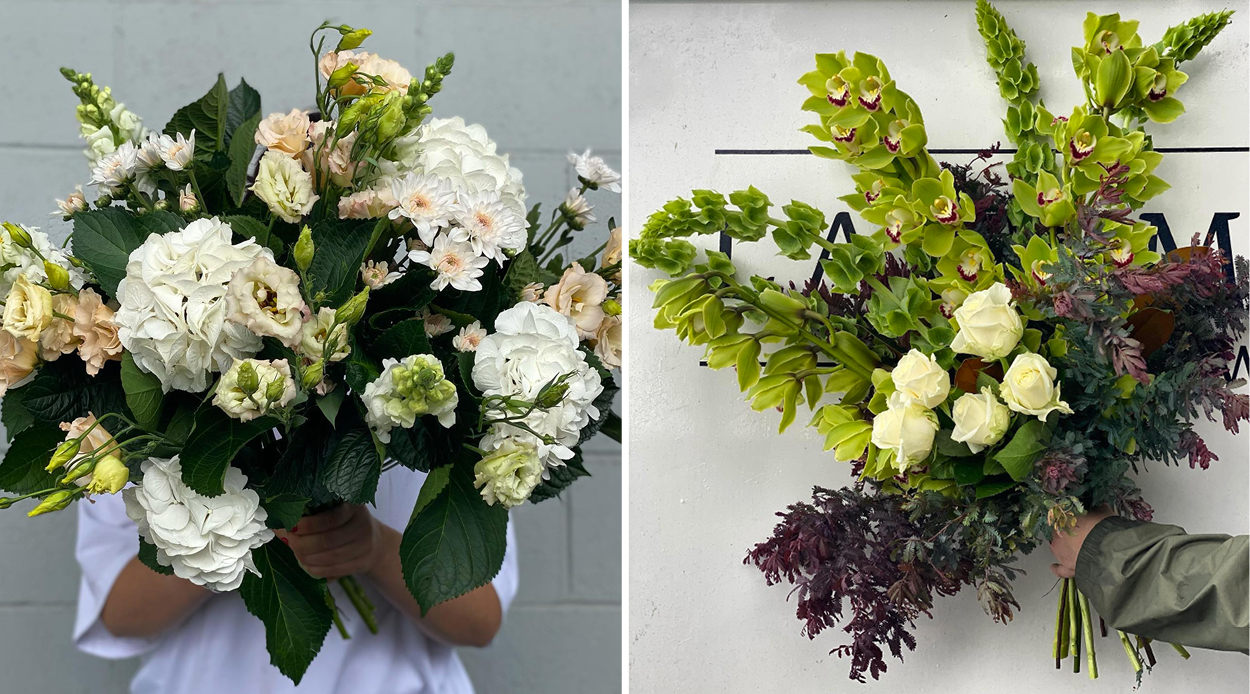 Covid-19 has shown how powerful the choices about where we spend our money really are. Buying from local businesses is an endorsement of their hard work, their unique talent, skill and ideas. Occasionally, we'll encounter a grump at the truck who insists they can get the same flowers for $2 cheaper from the supermarket. They're not entirely wrong. But our flowers are fresher, carefully curated from the best growers, and they also come with delightful conversation. Every time people choose us instead of the supermarket they invest in a small business, they invest in the vibrance of the neighbourhood, and they directly support our family.
I'm so grateful for that support. It's that support that allowed us not to just survive Covid-19 (and the twins), but to grow and open a second site this year and become a part of a new community at Shore Road in Remuera. It's a privilege to take over from Carole Bowden who did such an amazing job there for more than a decade.
This compeition is now closed.