Auckland city is abuzz this weekend with all manner unmissable cultural happenings. Broaden your perspectives with a seminal exhibition of award-nominated contemporary art, or laugh your socks off at a comedy show. Glean secrets of the craft from globally-acclaimed writers, or zone out with a pulpy new action film. If you're stuck for plans, the selection of events to fill your time is worthy indeed — so we suggest you go forth and book those tickets to whichever one takes your fancy.

Check out the finalists for The Walters Prize 2021 exhibition at Auckland Art Gallery
With the exhibition opening this weekend, New Zealand's most significant contemporary art award returns to Auckland Art Gallery for its tenth iteration. This biennial prize is an internationally recognised award that "aims to make contemporary art a more widely recognised and debated feature of cultural life." This year, the four finalists are works by Mata Aho Collective and Maureen Lander, Fiona Amundsen, Sonya Lacey and Sriwhana Spong. Newly announced as joining the panel of judges is Kate Fowle, director of Moma PS1 in New York, who will bring her valuable insight from the international market to the judging process. Previous winners of this esteemed prize include Yvonne Todd, Francis Upritchard, Peter Robinson, Dan Arps, Shannon Te Ao and Ruth Buchanan, so make sure you make the time to see these works by what will be the art world's Next Big Thing.
The Walters Prize 2021 exhibition opens Saturday, 15th May and runs until Sunday, 5th September.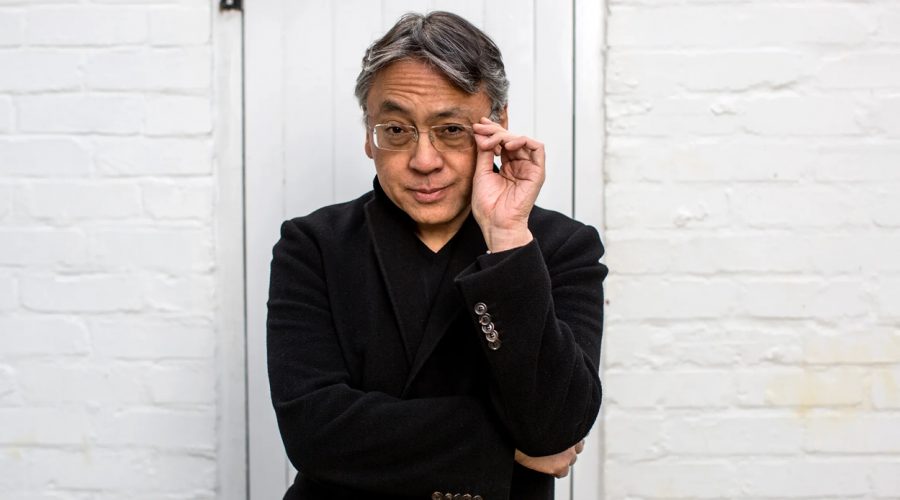 Go see Nobel Prize Winner Kazuo Ishiguro at Auckland Writers Fest
There are several incredible international and local talents to get excited about at this year's writers fest, which kicked off earlier this week. Many of the heavyweight authors have been saved for the weekend, and we're particularly excited about Kazuo Ishiguro on Saturday evening, whose restrained yet poignant prose has made him beloved the world over. We covered some of the other hot-ticket sessions we're excited about, and for all the other details visit the Writers Festival website.

Have a laugh at a Comedy Festival show
The 2021 NZ International Comedy Festival is currently running until the 23rd of May, and the line-up is packed with some of the best and brightest comedians around. This weekend, Taskmaster NZ winner Angella Dravid is sure to be a hoot — with her oddly serious delivery, unpredictable and absurd material, her show Stories For Adults has been touted as "wonderfully cringe-worthy and hugely entertaining".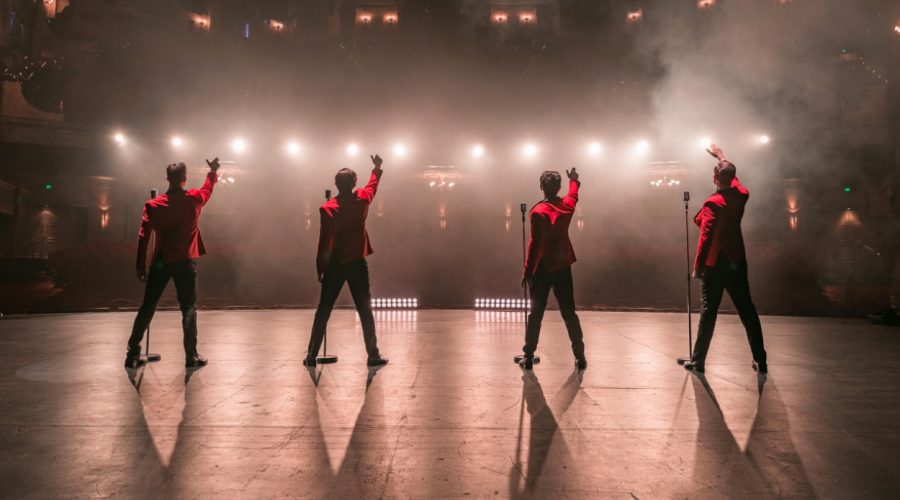 Catch the last of musical spectacular Jersey Boys, on until the 16th of May
If you had been meaning to catch the world-renowned, Tony award-winning musical Jersey Boys, this weekend is your last chance. Incredible showmanship, catchy music, unfaltering vocals and a story with plenty of heart — what's not to love?
Take in ceramicist Elena Renker's exhibition at Public Record
Award-winning New Zealand potter Elena Renker is known for her charmingly imperfect pieces that employ a woodfired 'shino' glaze, a traditional Japanese technique. Titled 'Making a Mark', her newest show opens this Thursday, the 13th of May, in gallery and store Public Record's beautiful Ponsonby Road space.
Go see a new release at the cinema
The weather on Saturday and Sunday is not meant to be flash, so why not bundle up with a buddy or the whānau and go see one of the newly-released films at the cinema? We're keen to get some action-packed escapism in the form of Guy Ritchie's new film, Wrath of Man, starring perennial tough guy Jason Statham. Statham plays H, a mysterious character working at a cash truck company responsible for moving hundreds of millions of dollars around Los Angeles each week. Things get complicated when it turns out H has a drama-filled backstory… and a motive to kill.