After weeks cooped up indoors, we're excited to once again embrace the latest events and activities Auckland has to offer. From enriching exhibitions to captivating films, get your culture fix this weekend by adding one of these activities to your to-do list. Be sure to wear a mask when possible and stay home if you're unwell. For more advice, visit the Government's Covid-19 website.
Get arty
Auckland Art Gallery is back up and operating under Level 2.5 guidelines, with a new exhibition to enjoy no less. I'm Your Man (A Portrait of Leonard Cohen), by acclaimed South African artist Candice Breitz, pays tribute to the works of revered musician and poet Leonard Cohen, giving you the chance to experience his music like never before. While you're there, why not check out Civilisation, Photography, Now, a poignant and timely exhibition which examines contemporary civilisation through the work of 100 of the world's finest photographers.
Elsewhere, take the opportunity to finally see Scott Gardiner's stunning Future Fiction exhibition at Sanderson Contemporary, where his latest works play simultaneously with ideas of realism, landscape and abstraction.
Stop and smell the flowers
Celebrate the beginning of spring at Eden Garden Society's annual tulip festival. Scheduled to run across two weekends, this fundraising event features music in the garden, plant sales, an art exhibition, a children's nature trail and the chance to see a large display of tulips. Dogs are welcome (on a leash) and children under 12 are free.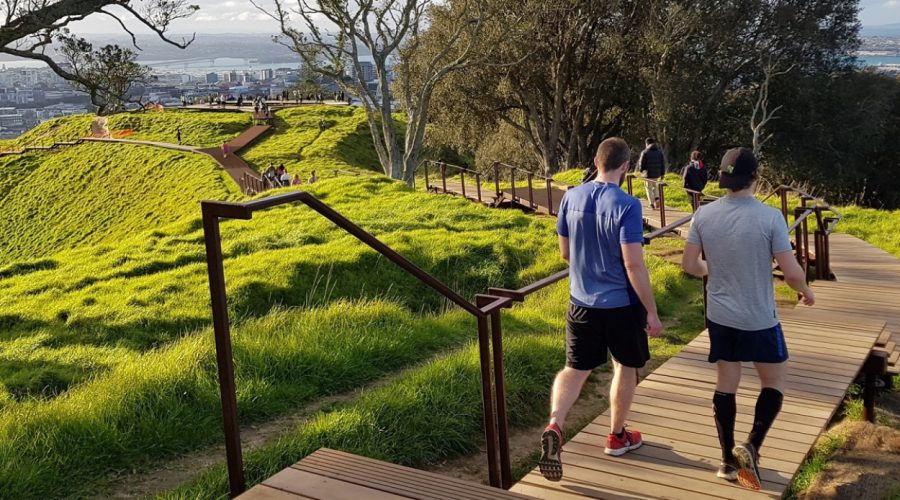 Soak up the view
Every good Aucklander knows nothing beats the view from Maungawhau/Mt Eden, so we're pleased to report soaking up the Auckland skyline just got a whole lot better. Designed to both protect the culturally significant site and enhance the summit experience, a new boardwalk and viewing platform has opened — leading from the road around the northern side of the crater, to overlook panoramic views of the harbour and cityscape.
Go to market
Make a date with Matakana Village Farmers Market, which reopens Saturday 5th September. The tasty range of fresh produce, baked goods, brunch to-go and pantry staples such as nut butter, olive oil and coffee is well worth the road trip. Be sure to stock up and support local artisans and producers.
Catch a film
It's one thing to watch a movie in your lounge, it's another to catch the latest blockbuster on the big screen. If you're yet to experience Event Cinemas plush new 'The Library' and 'The Gallery' theatres it's high time you treated yourself. Featuring luxurious recliners, plenty of personal space and gourmet food to boot, it takes the cinema experience to the next level. Try booking your tickets for Tenet, the latest release from acclaimed director Christoper Nolan (The Dark Knight Trilogy, Interstellar, Inception).
If classic films are more your thing, Academy Cinemas Marlene Dietrich Festival is a must-see. Celebrating the enigmatic and intensely glamorous persona who captivated Hollywood, Academy Cinema is showcasing a handful of her films (including Morocco, The Scarlet Empress and Dishonored) this weekend and next.
Further afield?
If you happen to find yourself in Wellington, be sure to book your ticket to Digital Nights Wellington – Van Gogh Alive. This immersive experience examines famous works such as 'The Starry Night' and 'Sunflowers' on a grand 8-metre high scale, with an entrancing classical score to match. This is a symphony of colour, light and sound not to be missed.