If Commercial Bay's extensive retail and food offering didn't already make it your go-to in the lead-up to Christmas, its charming Santa's Mail Machine system will. Having made its debut last year, the magic mail activation is back to add a touch of excitement to everyone's shopping trips. Starting at a screen in Commercial Bay's central atrium, visitors are invited to deposit their Santa wishlists, which are transported via some digital 'magic' (and old pipes) up to the level three mezzanine and then on to the big man himself.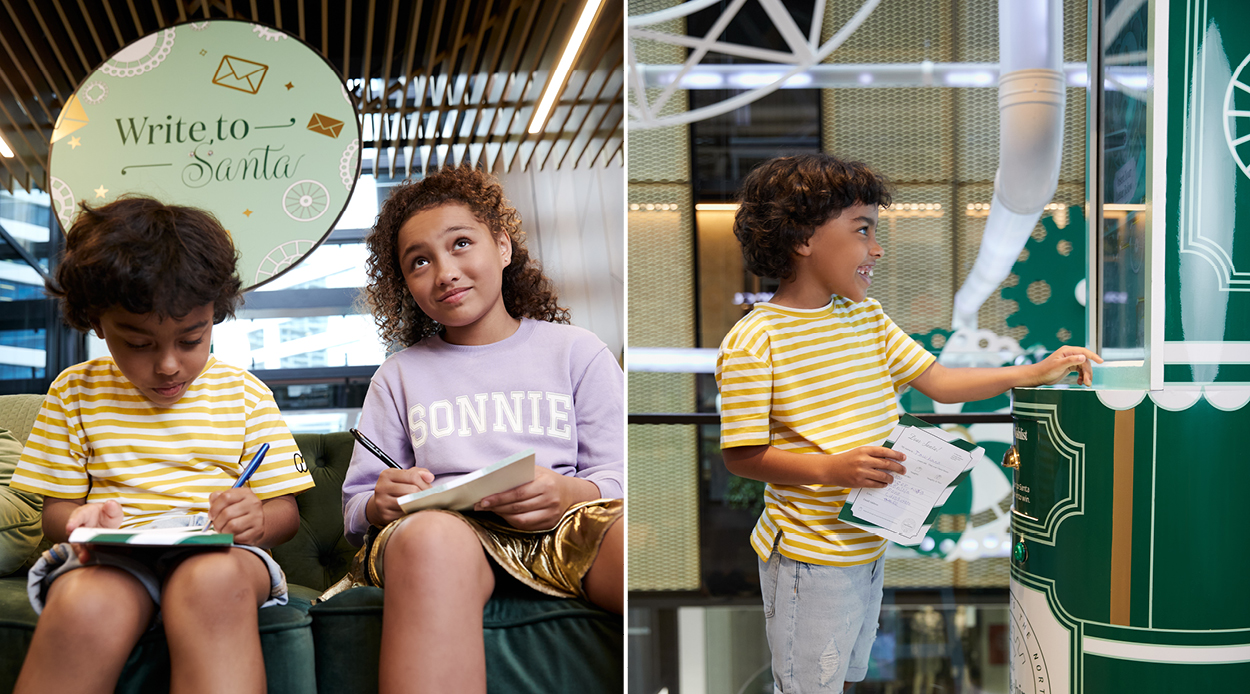 Those who send a letter to Santa through the month of December will also be in for a chance to win their wishlist of anything from Commercial Bay's retailers, with the precinct playing Santa each week and picking lucky winners.
The other headline attraction this year is the Christmas Light Show at Te Komititanga square. Opening today, the 3rd of December, the large-scale projected light show illuminates the entire Chief Post Office (CPO), spanning 55 metres wide and 32 metres high. Each evening until the 24th of December, from 8.45pm to 11pm, it's set to take audiences on a delightful festive journey, bringing the spirit of wonder and joy while people safely reconnect outdoors.
Commercial Bay is also sure to be the site of many-a Christmas function thanks to its offering of eateries to suit any inclination. From Ahi to Gochu, The Lodge Bar, Ghost Donkey, The Poni Room and more, the downtown precinct is conveniently located for hosting a 'do, whether it be revelrous or sophisticated.
So, with myriad offerings to make sure you celebrate Christmas in style and whimsy, Commercial Bay has all the activities, food and retail options the kids will love — and you will too.