With every day that passes, the temperature drops and the nights get longer. Winter is well upon us and right now, all we can think about is how to avoid it as much as possible. While acknowledging that not everyone can take big holidays in the middle of the year, we thought we'd line up some spots that are relatively close by, making the idea of a quick getaway quite realistic. Ditch the jumpers, pack some linen pants and escape to one of these decidedly warmer climes (before coming back to face the cold, refreshed).

Laucala Island, Fiji
Extend the three-hour journey to Fiji by an extra 50 minutes and you'll experience a level of luxury and leisure that makes the added commute so worth it. Upon arrival at Nadi International Airport, you will be taken to the private Laucala Nadi Lounge before being transferred via the resort's jet plane to the tropical, isolated Laucala island where you can bask in the balmy sun (temperatures in June and July usually sit in the late 20s). With 25 villas, a golf course and various restaurants surrounded by crystal clear waters, Laucala Island takes pride in its natural surroundings and puts sustainability both of the environment and the Fijian culture at the heart of its experience.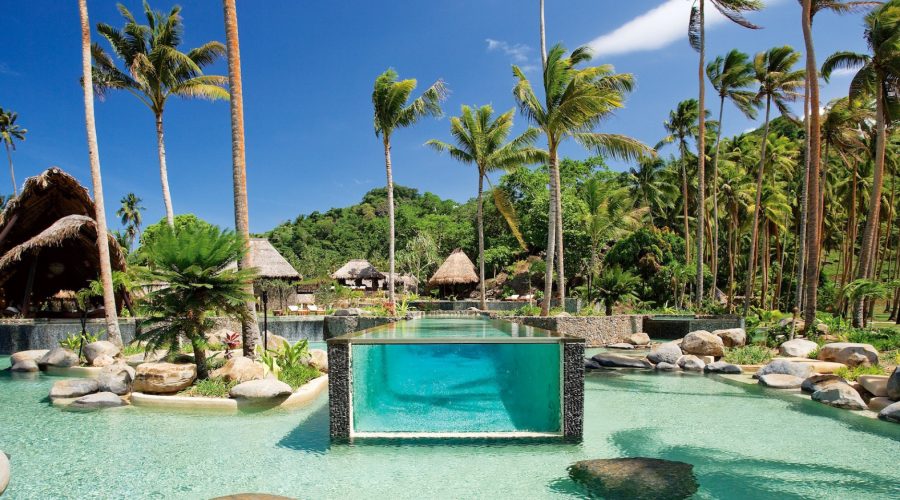 Lizard Island, Great Barrier Reef
If you're looking for some seclusion to clear your mind, look no further than Lizard Island. The northernmost resort on the Great Barrier Reef, Lizard Island is where people go to enjoy a simple time away, completely free of worries. In the middle of the year, temperatures usually sit at around 26 degrees Celsius. Although the total journey to get there will take approximately six hours but once you arrive at the resort — home to 24 private beaches and 40 suites and villas — you'll forget that you ever stepped foot on an aircraft.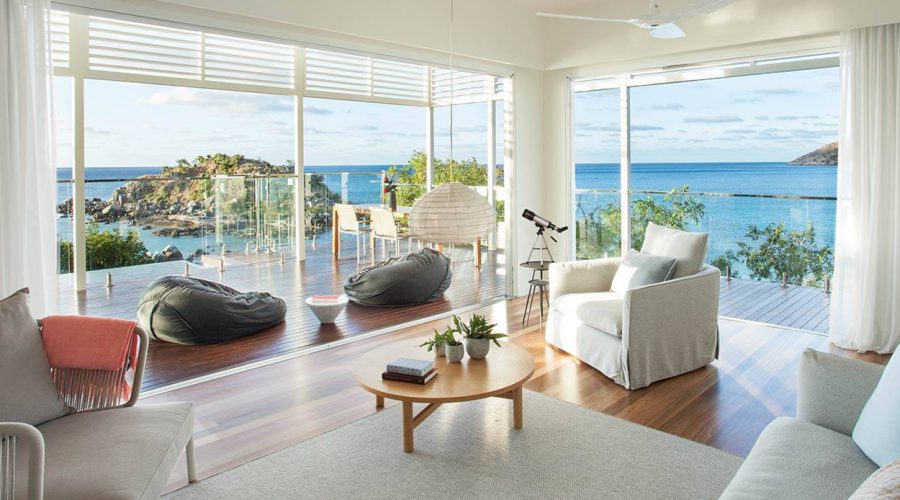 Raes on Wategos, Byron Bay
Take a direct flight to Brisbane or the Gold Coast before driving to the beautiful Byron Bay (two hours from Brisbane, just over an hour from the Gold Coast). Luxury accommodation, Raes on Wategos (at Wategos beach) boasts an elegant yet opulent aesthetic that, while temperatures aren't necessarily the warmest (around 15 degrees in the middle of the year) exudes the essence of summer. The ambience is lush and lavish without being overly flashy and offers gorgeous views of the secluded beach and the Byron Bay lighthouse. With a day spa for relaxing and a contemporary dining room and casual cellar bar for delectable evenings, there's something for everyone to enjoy here.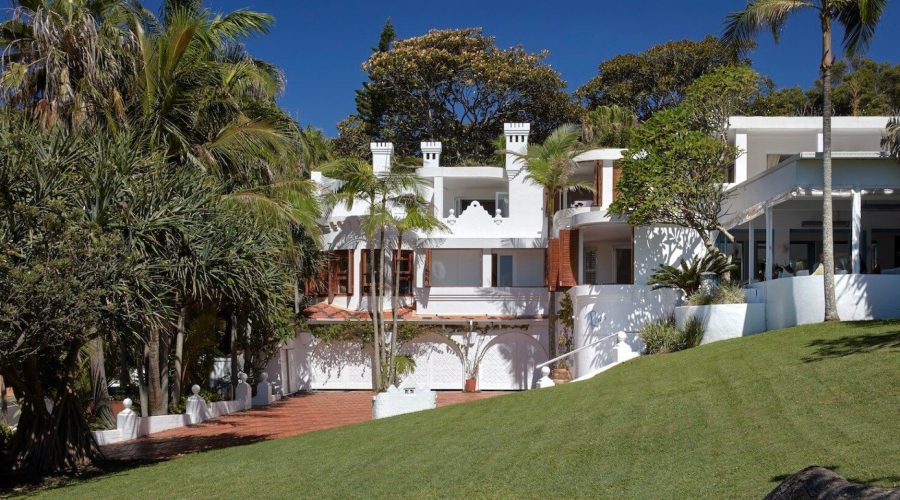 The Brando, French Polynesia
A short flight from the airport in Tahiti which some airlines do, in fact, fly directly from Auckland to, will take you to The Brando resort on Teitiaroa (named in honour of Marlon Brando's penchant for the island nation). This exclusive island has been protected and preserved for centuries and is also treated as a retreat for Tahitian royalty. Whether you're relaxing in the 25-degree sun or taking scuba diving lessons, indulging in beachfront dinners or trying out some Polynesian dancing lessons, you're guaranteed to be swept off your feet by this idyllic destination.