This permanent installation will bring a taste of Vivid Sydney to Auckland.
There are few more iconic places in Auckland than the Viaduct Harbour and we've caught wind of considerable plans to restore the prominent precinct's rightful lustre, starting with an awe-inspiring lighting installation which will be previewed tonight. 
The incandescent, Angus Muir-led project will be officially unveiled to the public this weekend via the Bright Nights festival. Promising to bring some of the drama of Sydney's now iconic Vivid festival to the city's foremost waterfront precinct, permanently, the installation has seen Muir team up with Philips to create striking, coloured light projections using the latest technology — Philips CK Luminaires Color Kinetics LED lighting system — on three vast walls of the Eastern Viaduct Harbour.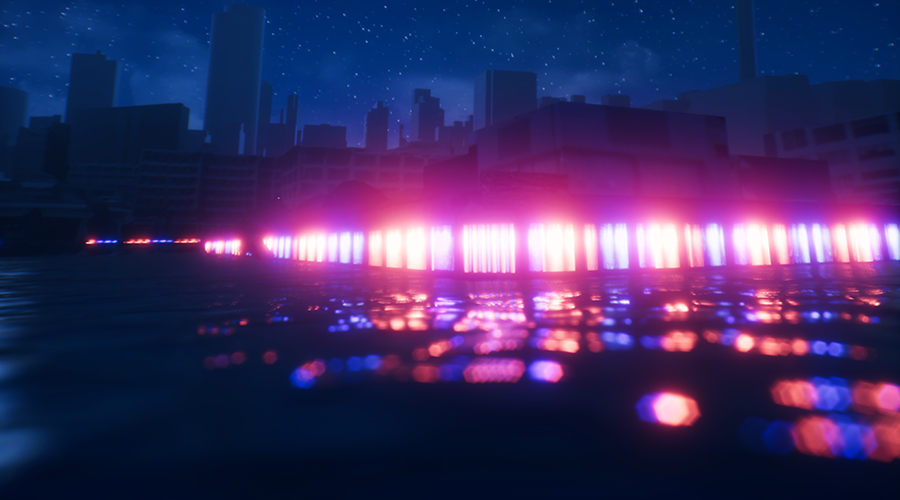 The designer explains of the dynamic showcase: "The lights will be programmed to produce displays by date and time to suit the Viaduct's seasons and occasions." Needless to say, we're ready for some light-fueled, waterfront drama.
Over Queens Birthday weekend, from 6pm onwards, Friday through Sunday, Bright Nights will see entertainment provided by futuristic Vospertron dancers, further mini lighting installations by the renowned artist, and freshly made gelato by way of Lalele Organic. It's the perfect excuse to get down to the waterfront and soak up the distinctive new feature that will be lighting up Auckland City at night.
As the first step in what will pave the way to an iconic, city-wide lighting extravaganza, set to be on par with the famed Sydney event, it is indeed an exciting one. For now, we'll be taking Bright Nights and the newly devised installation as a sign of what's to come.