At five years old, most of us would proud of taking a 'finger-painting' masterpiece home from primary school as a benchmark for our creative ambitions. Not Bridie Gillman.
Back then, her mother was sending her to oil painting classes when the family — now based in Wanaka — was temporarily living in Indonesia. Such was the 27-year-old, Brisbane-based artist's induction to art; "I've been painting for as long as I can remember." Over the years, her multidisciplinary practice has evolved to incorporate photography, video, sculpture and installation, not least during the completion of a Bachelor of Fine Art (Honours) at Queensland College of Art in Brisbane.
Irrespective of the chosen medium, there is a three-part theme throughout all her work; "Place, my experience of place, and my memory of that experience" which Gillman then translates into art. It is her messy yet composed, Rauschenberg-esque oil on canvases that we have really fallen head over heels for. She describes the painting of her large-scale patchworks as a "meditative act", an account of said experiences by abstraction. "Formless abstract shapes reflect the inconstancy of memory: an emotional reaction rather than a representation of place" the artist elaborates, clues of which can be found in the title of each work.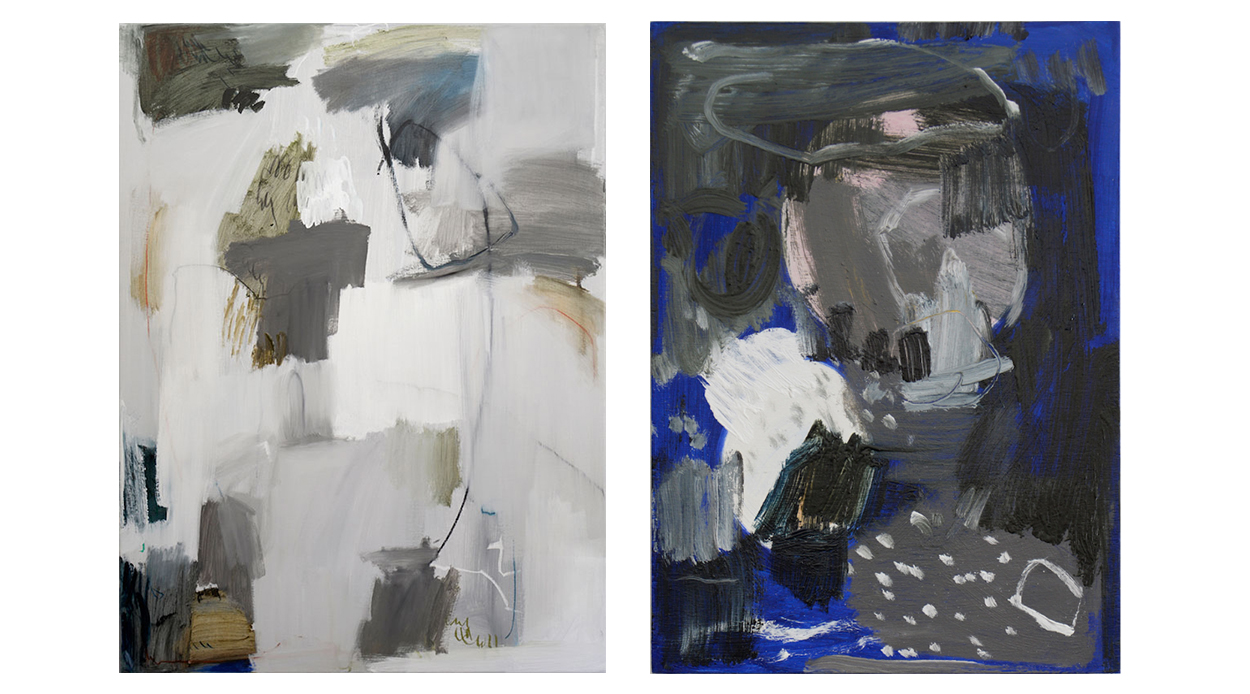 From mishmashes of midnight blues, Yves Klein- esque indigos, azulenes and lilacs, to more organic palettes integrating off-whites, beiges, dove grey and ochre, it is clear that choice of colour is hugely important. "When painting, it is through colour that I translate a particular experience of place, through the colours of that place." When it comes to objectively understand Gillman's oeuvre, the artist doesn't expect much from what is a largely personal subject matter. "I guess I'd like viewers to think about their relationship to place. How we feel and remember and see a place from afar."
Having completed residencies in far-flung destinations such as Yogyakarta, Indonesia, and the Malaysian isle of Penang, she cites travel as being integral to the development of her practice to date. Wanderlust, in this case, has given way to some seriously commandeering art.