What better way to start the year than indulge in this controversial new eight-part series from Brazil?
Described as a Brazilian Confessions of a Call Girl, this saucy new television series stars Maria Bopp as upper class, 17-year-old Raquel who runs away from home to become a prostitute in a private club. Renaming herself Bruna, she begins her notorious career at a brothel in Sao Paulo under the guidance of hardened businesswoman Stella. Her eagerness to please customers soon makes her a very popular with clients, but less so with her colleagues.
Call Me Bruna is inspired by the real-life story of Brazilian sex blogger Raquel Pacheco and is based on Pacheco's bestselling autobiographical book The Sweet Poison of the Scorpion. As you'd expect there's plenty of nudity and sex, and yet there's more to these characters than being just titillating. Everyone has a complicated past — Bruna's reason for leaving her perfect life and adoptive parents remains a mystery for much of the season — and life is far from simple when you are part of Sao Paolo's underworld.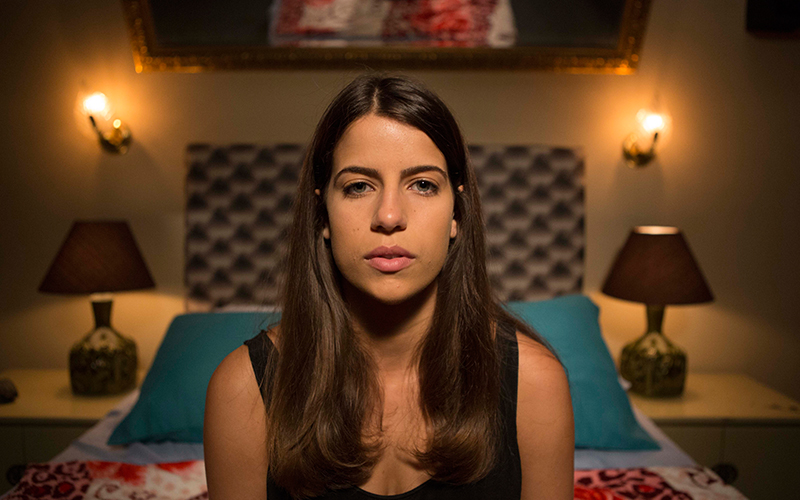 Regardless of what these women do, it's easy to sympathise with them as they try and make ends meet. Like any job, there are good things and bad things about their career choices, and both are examined here. Maria Bopp was relatively unknown when she took on the part of Bruna, but she handles this challenging and exposing role well. With a second series to come — it's worth immersing yourself in this mysterious woman's life now.
Call Me Bruna begins on Tuesday 30th January on Rialto Channel.