If the same old jungle gyms are getting stale, then perhaps it's time to shake up your recreational routine. With a no shortage of truly epic playgrounds scattered around the city, why not give a new one a go?
Waterview Reserve
Herdman Street, Waterview
Cool Factor: With separate playgrounds for big and little kids as well as a water-play area, this new hub was designed with the help of a strict panel of advisors — local primary school students.
Snakes And Ladders Park
42 Bramley Drive, Farm Cove
Cool factor: A life-sized board game where the kids become the playing pieces.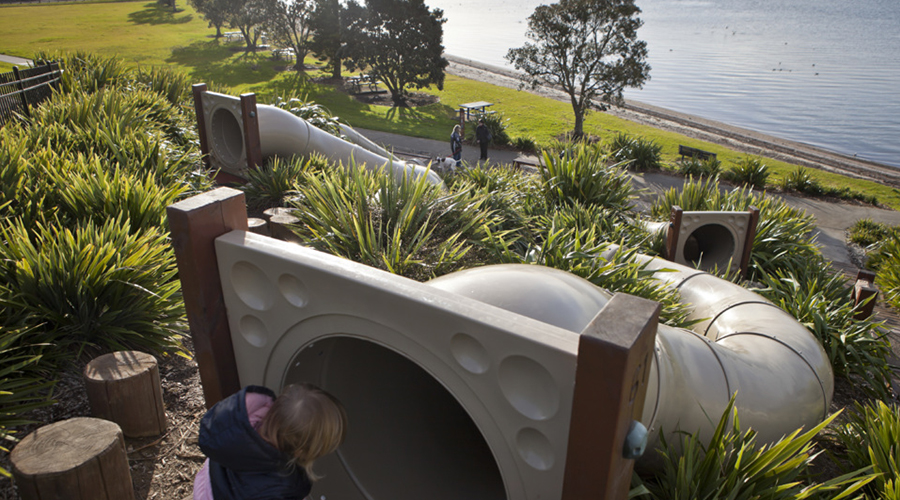 Tui Glen Reserve
2 Claude Brookes Drive, Henderson
Cool factor: Giant wooden teepees, dual flying foxes, a tree hut and serious slides. Better for big kids.
Grey Lynn Park
48 Dryden Street, Grey Lynn
Cool factor: The banging new pump track. A winding bike course littered with jumps, bumps, twists and turns.
Takapuna Beach Reserve Playground
14 The Strand, Takapuna
Cool factor: The most inclusive park in town, it caters to all ages and abilities with plenty of wheelchair-appropriate playthings — including a trampoline.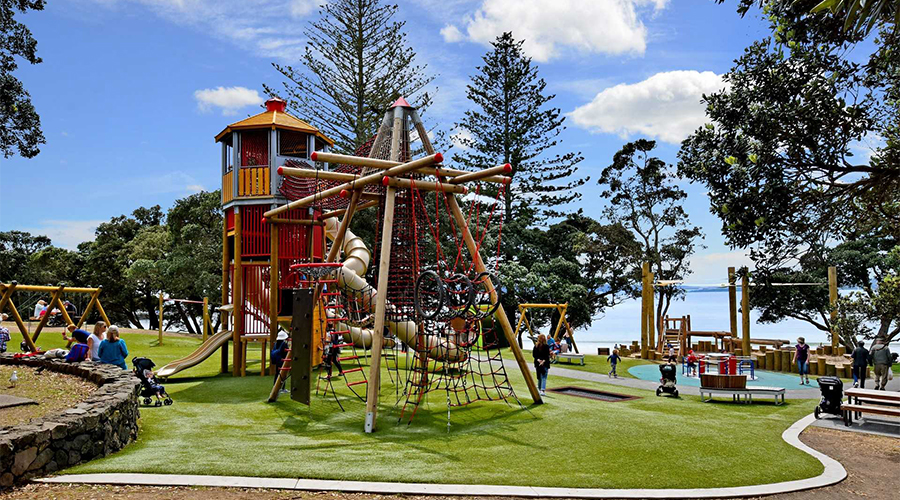 Cox's Bay Reserve
66 West End Road
Cool factor: After a recent refresh, this park offers it all, including the occasional food truck conveniently parked in the car park opposite.
Image credit:
Grey Lynn Park Pump Track image by Keith and Sandy