We, in New Zealand, are very good at creating world-firsts. So when we heard that local boutique publisher had created a 'photobook app', we took it in our stride, asking only one question: 'what's that?' The answer is in its title, with boutique publisher Baker Douglas having established a platform from which we can all download some of the most relevant photobooks currently available on the subject of New Zealand Contemporary art today. Namely, Lisa Reihana's: Emissaries — the presentation of the revered artist's in Pursuit of Venus [infected] (2015-17), alongside new photo-based and sculptural works that are being unveiled in Venice as we speak.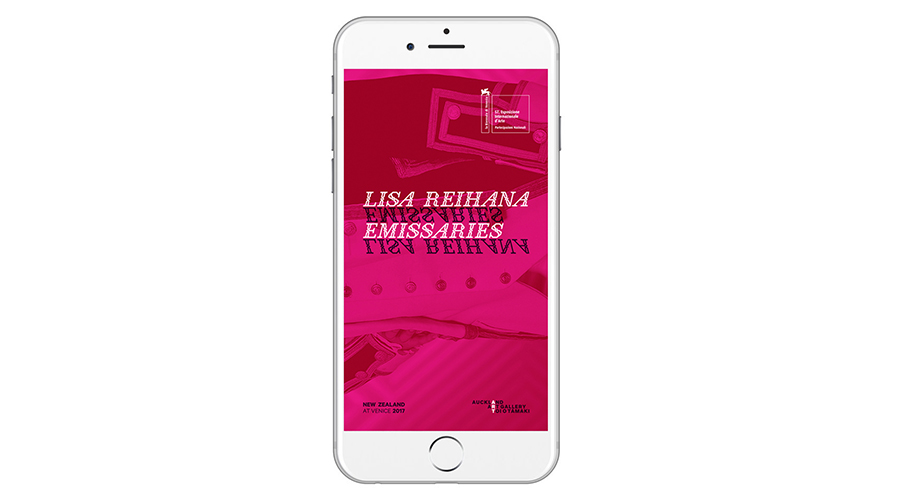 As arguably the single most important piece of art New Zealand has seen this decade, by purchasing the photobook for only $4.50 (i.e. the same price of a coffee and far less than the physical copy which fetches around $80), you can gain access to hi-res imagery of the mammoth video installation, zooming in on each and every figure within Reihana's cornerstone chef-d'œuvre. What is more, with fabulous essays that shed light on her influential work and further hi-res imagery of her latest pieces, art connoisseurs and novices alike would do well to tap into this world-class resource.
The photobook app for Lisa Reihana: Emissaries (which opens at the Venice Biennale this Saturday, 13th May) is now available to download via the Baker Douglas 'store front' app. Otherwise, purchase the print book and will receive a free download for mobile or tablet.