This year, we suggest you avoid the expected and forgo the red roses in favour of something a little more remarkable — and suited to the receiver's personality. Are they partial to a more classic style, à la Femme Fleur? Or something more modern, like Wonder Florals' distinctive perspex rose boxes? Then there are the gorgeous avant-garde likes of Muck Floral. Nevertheless, we've whittled it down to eight floral visionaries that will ensure 2020's Valentine's Day will be a memorable one.
La Femme Fleur
This moveable feast of the floral kind is the brainchild of Millie Austin who you'll often find posted up in her flower truck at her usual stomping ground in the Cox's Bay, Westmere. Her stunning bouquets are fanciful and romantic, and will never disappoint. Alongside bouquets, Austin also offers a floral subscription service for those who simply must have fresh flowers in their home all the time. Choose your preferred colour, consistency and duration and beautiful blooms will be delivered to your door for as long as you desire.
Muck Floral
If you're looking for something quite different and avant-garde, Muck Floral is a trusted resource. Sophie Wolanski works from home and is renowned for creating compositions that tap into the wild side while retaining an inherent sense of stipped back beauty. Hers is a free-spirited approach to floristry that rewards the receiver with bouquets unlike you've ever seen before. Now based in Sydney, Sophie is the go-to for floral fans across the ditch so keep her in mind if you're ordering from afar.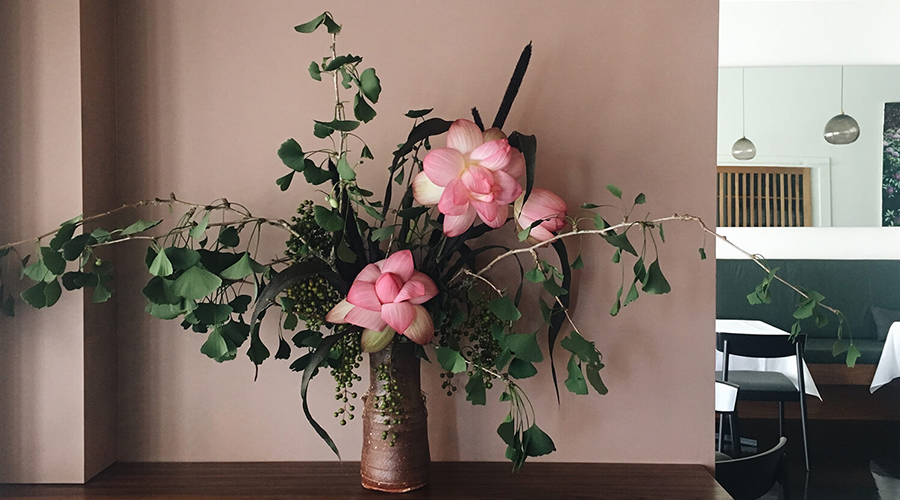 Wonder Florals
Founded by Alex Lovich, these sensational floral purveyors serve up the wow factor with every bunch they create, whether it be a small posie or a large-scale installation. One of their signature offerings is the 'box of wonder', a perspex container housing a line-up of picture-perfect roses. Wonder Florals also provides a handy calendar service, where users can create a customer account and add in special moments and events. This way, pre-booked, bespoke floral arrangements will be delivered right on time.
Blush Flowers
Kelly Karam has forged a pioneering path in the flower-arranging game with Blush, going beyond the average, paper-wrapped bunch. Opt for one of Blush's unique carrier bunches — available in an easy-to-carry contraption with handles instead of the usual paper wrapping. Blush also offers an event and styling service, where the experts will come in and handle the floral details.
The Botanist
Having first arisen alongside the City Works Depot cafe of the same name, to everyone's relief, The Botanist now has a second outpost in Newmarket's Westfield. This dependable team is adept at creating 'unconventional' bouquets that are at once modern and unexpected. They are a go-to option for any occasion (but are especially good for best friends' birthdays).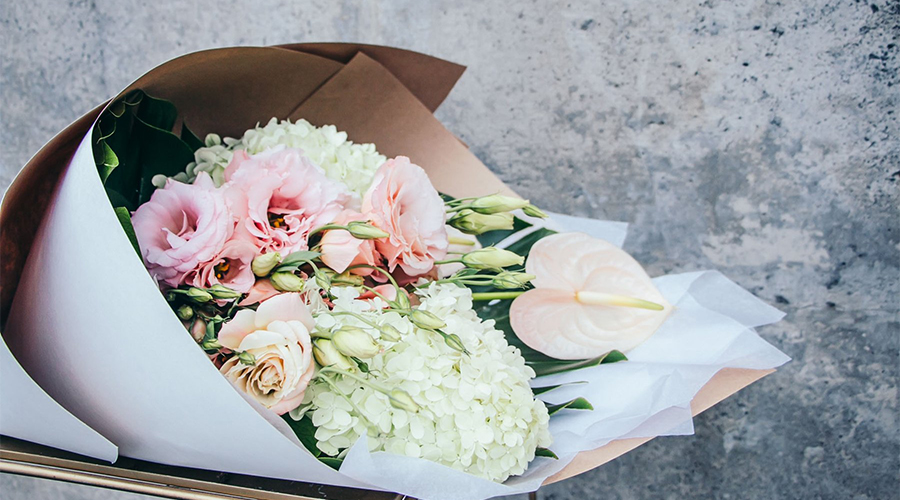 Where Rosemary Grows
Creating whimsical, romantic and unique floral arrangements (specialising in weddings, events and retail spaces) Anna Dobson started Where Rosemary Grows after a life-long love for floristry. Now, she actually grows most of her own flowers in her small Auckland cutting garden and only sources when she has to from a select few local growers. Her beautiful blooms are grown without chemical sprays and only with natural fertilizers and her aesthetic reflects the natural nature of her process.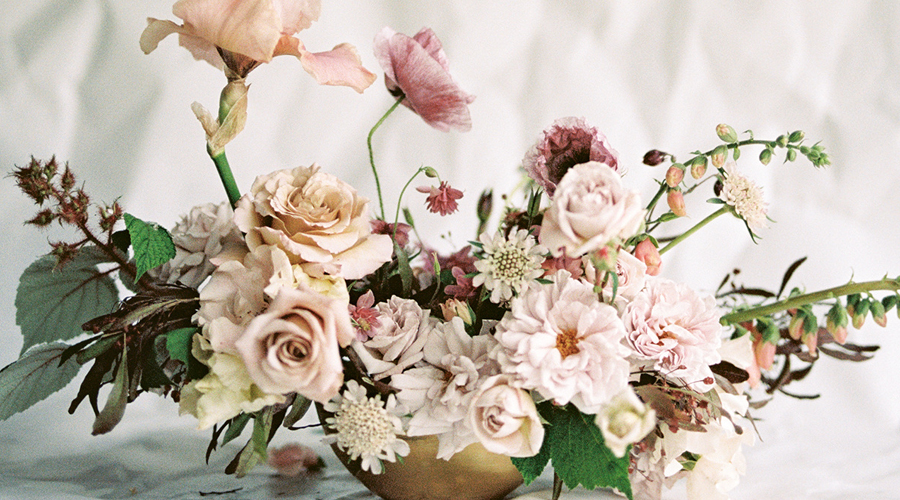 Cartier
Having been around for almost 25 years, there's a reason Auckland's most discerning flower-lovers have Cartier on speed dial. These long-standing luxury flower purveyors will cater to all your needs — we especially love their bunches of plush peonies — but it's their ability to source sensational orchids that is second to none. Phone Alma on (09) 523 3546 for all your orchid needs.