Featuring over 300 artworks by 110 Māori artists, Toi Tū Toi Ora: Contemporary Māori Art is set to be a landmark exhibition for the Auckland Art Gallery Toi o Tāmaki as the largest in its history.
Opening tomorrow, the 5th of December, the exhibition has been curated by Nigel Borell, and explores Māori art from the 1950s until now. It includes a varied array of disciplines, from sculpture to painting, jewellery to photography, printmaking, clay-making and body adornment, along with impressive digital media, film and installation art.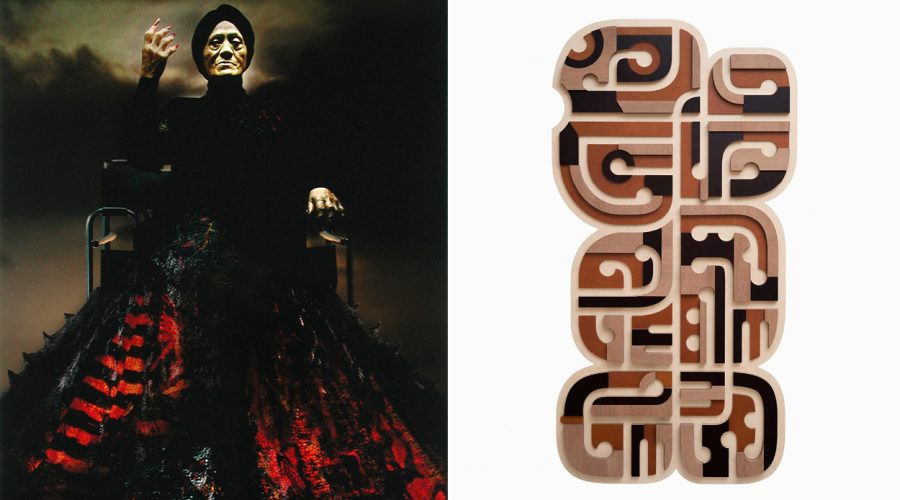 Demonstrating contemporary Māori art as standing tall — toi tū — and healthy — toi ora — the artworks, while nuanced and diverse (much like Māori culture itself), are presented as one connected art movement. Free to the public, the exhibition features artists such as Ralph Hotere, Robert Jahnke, Robyn Kahukiwa, Lisa Reihana and many more, offering insights into the development of contemporary Māori art informed by a Māori worldview. 
To celebrate the opening weekend of this dynamic exhibition, a series of free events will be taking place all day on Saturday 5th December. Join a walking tour to explore significant Māori public artworks around the city, with new pieces installed as a satellite to Toi Tū Toi Ora. Enjoy delicious bites like Hāngi from the Hāngi Master, plus special menu items at the gallery's cafe designed by Kārena and Kasey Bird.
In the evening, catch award-winning musician Troy Kingi performing at the gallery's East Terrace, and spoken word poetry performances by Annette Morehu, Jacqueline Carter, Tayi Tibble and group Ngā Hine Pūkorero.
A fashion showcase from contemporary Māori designers is also scheduled for Friday 11th of December, featuring the likes of Kiri Nathan, Bobby Luke-Campbell of Campbell Luke and more — find tickets here.
Toi Tū Toi Ora: Contemporary Māori Art is free to the public and is showing at Auckland Art Gallery Toi o Tāmaki until Sunday 9th May 2021.