This year marks ten years of Artweek Auckland, the week-long festival celebrating Auckland's diverse and vibrant contemporary art scene. Running from this Saturday 10th to Sunday 18th October, we the public have the great opportunity to get involved in a plethora of incredible exhibitions, installations, activities and showcases.
Taking place across galleries, public spaces, private spaces and pop-ups, we highly recommend getting amongst Artweek Auckland to see what creativity has bloomed from the turmoil of this year. There are dozens of events to choose from all over the city — here are a few to consider.
OLIVER CAIN – RELATIVELY FRUITY
Showing until 13th October — Föenander Galleries
Relatively Fruity is Oliver Cain's first solo show in Auckland. An emerging artist who won four awards over a six month period in 2019, all before he graduated from Unitec earlier this year, Cain's work touches on confronting or challenging issues around sexuality and the experiences facing the queer community. He pushes ideas and feelings around using different materials, adding a more physical and tactile feel to the work. ​Playful and seemingly light-hearted on the surface, Cain explores serious subjects and undertones in this way, and the artist enjoys pushing the viewer into an uncomfortable space but not over the edge. You might experience something different — or to step back and to think about a topic in a different light. Catch Cain working live in his studio this Saturday 10th October between 11am and 2pm.
MURIWAI ART DEGUSTATION
10th October — Muriwai
Most things are more enjoyable with the addition of tasty food and drinks, including art. Feed both your belly and your soul with Muriwai Art Degustation tours, which include visits to eight artists, seven studios with exclusive artist talks or demonstrations at each studio. Whether you book in for a morning or evening session, the gastronomic offering is appropriate for either high tea or sundowners. Limited to 12 people per tour, participants will have the opportunity to interact with the artists whose mediums include ceramics, jewellery, painting, embroidery and photography, all in their studio environment at one of Auckland's iconic wild West Coast surf beaches.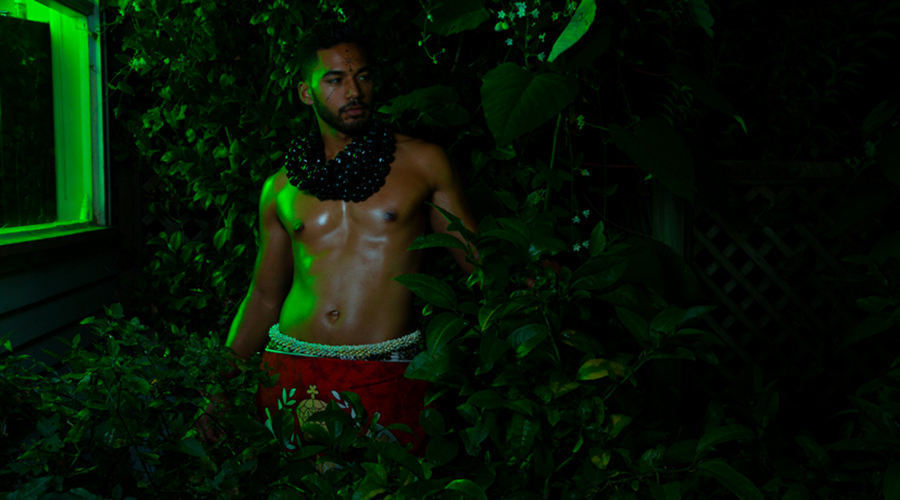 TANU GAGO – SAVAGE IN THE GARDEN
10th – 18th October, 11am-11pm, 104 Customs Street West
Samoan-born Auckland artist Tanu Gago is showcasing a collection of visual poems dedicated to the contemporary notions of Pacific masculinity in this show, named Savage in the Garden. Taking place at Viaduct Harbour in partnership with Auckland Council, the immersive show comprises moving image projects addressing expressions of cultural, gender and sexual identity. Drawing from a formal education in film-making, writing and directing, Gago uses the screen to challenge the mainstream exploitation of pacific bodies and lack of representation within the media beyond this superficial physicality.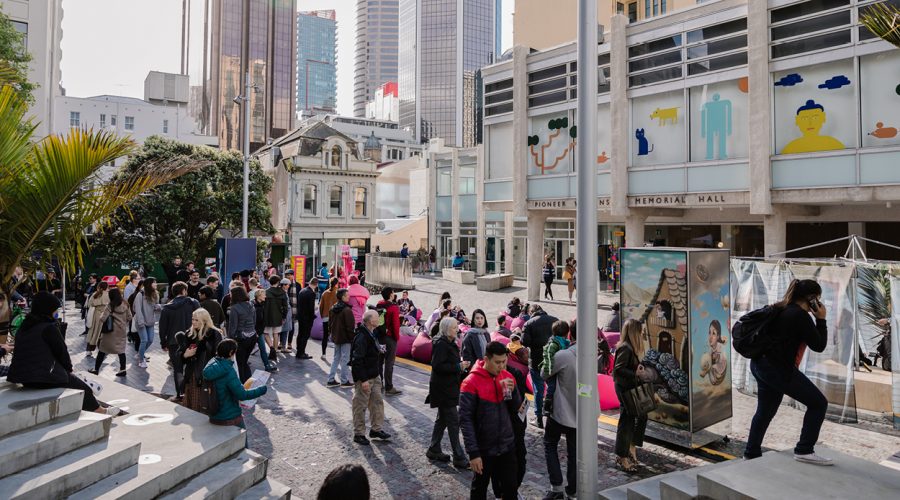 LATE NIGHT ART
13th October, 5pm-9pm — Auckland's CBD
Enjoy the city centre at its best by joining a culture-loving crowd for a night of art, exhibitions, light, music and performance in the heart of the city. The events on offer include two Pacific Dance New Zealand Choreographic Labs at Auckland Art Gallery and Central City Library, showcasing works from three emerging choreographers; Dreamland — a multi-sensory immersive experience from Veronika Sola at Elizabeth's; and Follow Me, a trail of light sculptures from artist Angus Muir.
HENRIETTA HARRIS – BURN FOR THE MOON
14th October – 7th November — Melanie Roger Gallery
You won't want to miss Henrietta Harris' new solo exhibition of paintings this Artweek. Her characteristic use of light and shade is explored in a series of works continuing her interest in youth and mortality, and these works capture enigmatic characters as though in the fleeting moment of an early motion picture. Her delightfully precise renderings of people communicate a narrative, aiming to engage and encourage the viewer to imagine their own stories. "A Bildungsroman of sorts", says the description, "the imagining of a novel that focuses on the psychological and moral growth of a group of characters, from his or her youth to adulthood."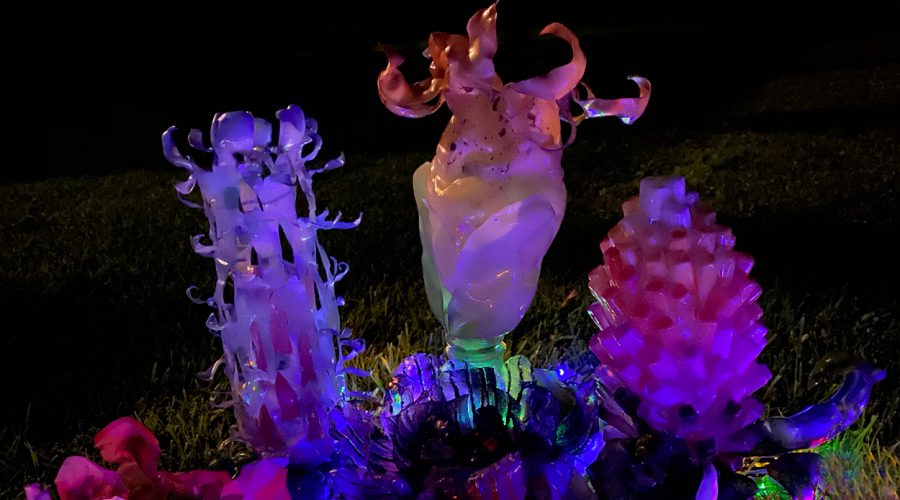 INFLORESCENCE
17th October — Comet Project Space
This group show curated by Bobbie Gray, Jesse Watson, Lara Thomas is a collaborative light-based installation showcasing the potential of recycled plastic as a material for making art. A full-garden installation, Inflorescence provides an opportunity for more artists to show their work, but also for artists to work together strengthening the creative community. Twenty artists from Elam, Whitecliffe and AUT have created their own unique flower species from plastic, presented together at Comet Project Space, resulting in a sprawling metropolis of luminescent plastics that weave throughout the surrounding trees, creating a prismatic landscape. The installation is soundtracked by Alive Metal, making for an immersive experience.
WINE AND PAINT PARTY
10th & 17th October — Studio One Toi Tū
Grab a brush and a drink and get painting. This fun event is open to all with no previous painting experience or artistic ability required. Providing all materials, along with step-by-step instructions on how to paint, at the end of the event you will leave with your own personal masterpiece ready to hang up on your wall.
For the full Artweek programme visit www.artweekauckland.co.nz