Returning to flex the city's artistic muscle once again, ArtWeek Auckland will unfold across Tamaki Makaurau from 6th-14th October by way of a litany of worthwhile events. Upon perusing them all to bring you the finest, here are our top picks for the city-wide celebration of art.
Max Patte @ Viaduct Harbour
Viaduct Harbour will see a continuation of the area's luminous theme by displaying a Lightwork by acclaimed artist Max Patte. Building on his reputation for beautifying urban waterfronts across the country. A Spacecube in Market Square will be illuminated day and night with Patte's immersive new piece displayed inside. Viewed against the backdrop of the waterfront setting, this incandescent affair is set to be a highlight.
Parnell Day @ Parnell
Parnell will be showcasing its rich history during a day dedicated to lesser-told stories. On a walk that will include various talks and demonstrations, the suburb will reveal tales about its more creative side including a visit to Parnell's first bakery, now home to Auckland's very own 'Stitch and Bitch' café, and an audience with Tony Astle of the famous Antoine's restaurant.
Whisper & Shout @ Black Door Gallery
Nearby at the local Black Door Gallery, a group show called Whisper & Shout will be unfolding with works from up-and-coming artist Cam Edward amongst others. It's a first look at the contemporary painter's impressive abstract paintings that, while simplistic, are much more complicated than they look. 4th-25th October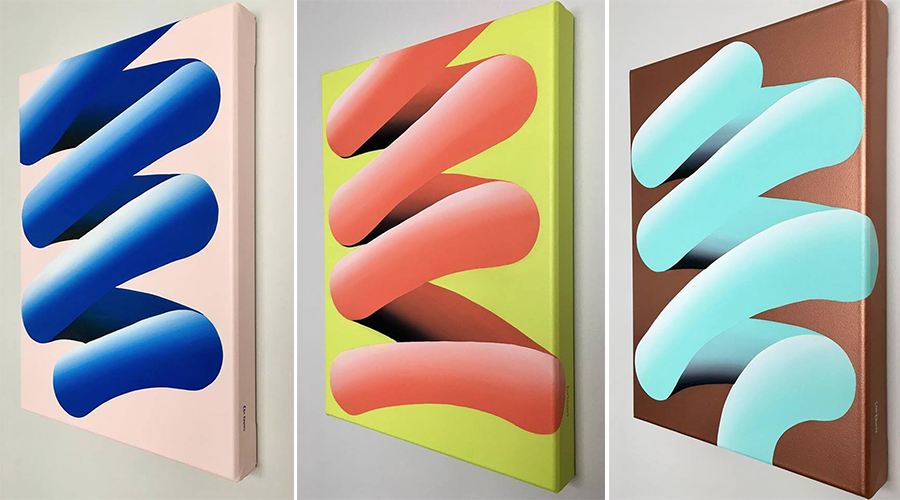 Collecting Contemporary @ Tim Melville Gallery
Appealing to those wanting to start an art collection of their own, gallerist Tim Melville's aim is to help demystify things without dumbing them down. See him cover off all the FAQs about getting started, alongside Emma Fox of Fox Jensen McCrory Gallery, at this year's discussion. 1.30pm, Saturday 13th October
Electric Night Tour with Alice Tyler @ Whitespace Contemporary Art
If culture by night is your thing, you can't afford to miss this late-night tour of K' Road's many galleries. With three hosts to choose from, our pick would have to be Alice Tyler, former Touring Exhibition Manager at Objectspace in Ponsonby and Assistant Curator at Gus Fisher Gallery. Her tour will meet at Whitespace before moving on to Hopkinson Mossman, Melanie Roger and Ivan Anthony. 6pm & 7.30pm, Thursday 11th October