There's something almost magical about stumbling across a deserted beach, lake or waterhole. Tranquil, secluded places where your only company is the echoing bird calls from the surrounding trees, secret swimming spots are something to be cherished. After sharing a few of our favourites a little while ago, we thought it time to update our list and let you in on some more of our top, isolated spots.
Peachgrove Bay, Great Mercury Island
Though you will need a boat to reach this idyllic bay, your hard work will pay off in spades. Sheltered by thick Pohutukawa covered hills, the crystal clear, turquoise waters are almost tropical.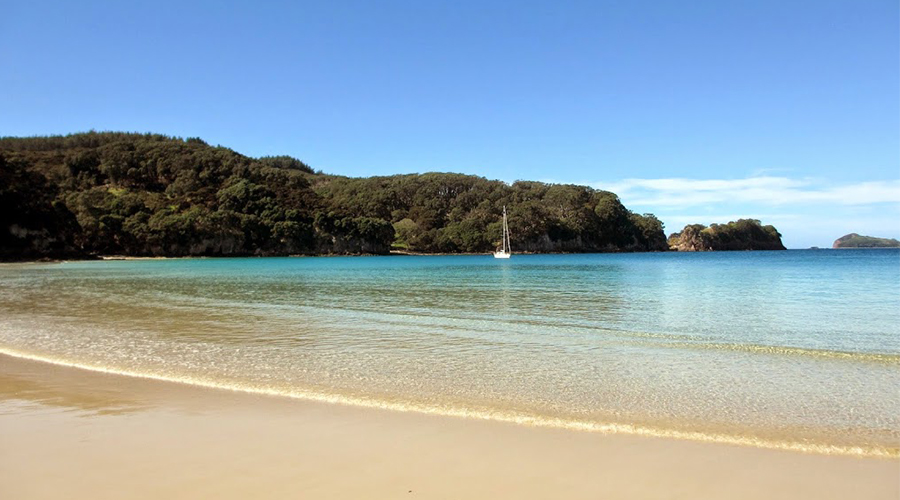 Lake Crucible, Mount Aspiring National Park
A plunge into this alpine lake is exhilarating, to say the least. Dotted with icebergs and found at the top point of Wanaka's Gillespie Pass Circuit (a 58-kilometre loop hike that takes between three to four days to finish) it takes courage and perseverance.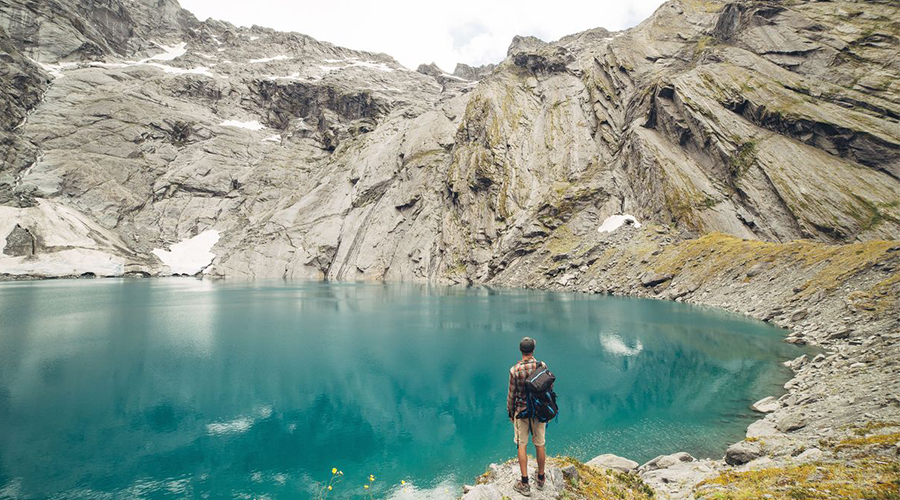 Puheke beach, Doubtless Bay
With nothing but the great sweep of the coast, the white stretch of sand and the undulating sand dunes for company, Puheke beach marks the perfect spot for some crowd-free relaxation. To get there, turn off the State Highway 10 onto Inland Road and follow the road signs to Maitai Bay.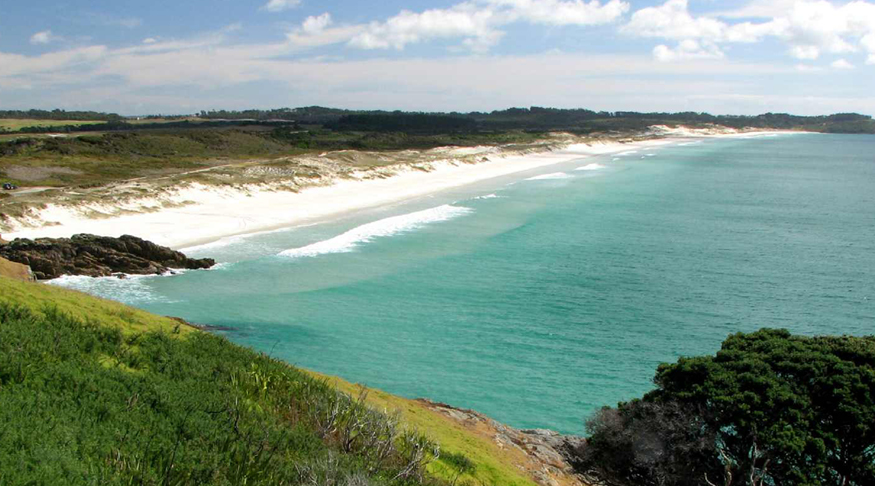 Whale Bay, Matapouri
An exquisite spot for snorkelling, swimming or a day sunbathing, this bush bordered white sand beach (just around the corner from the wildly popular Mermaid Pool) is accessed only by foot. Park up in the Matapouri Road car park and follow the track down.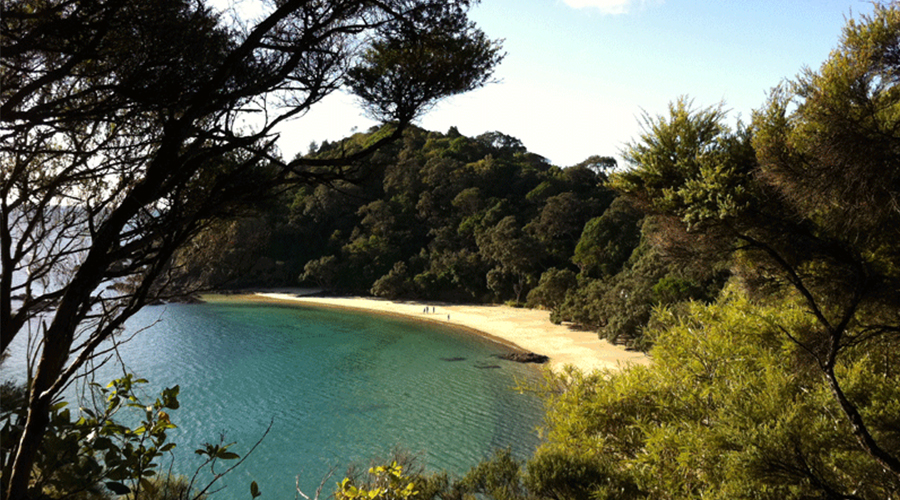 Waewaetorea Island, Russell
Crystal clear, turquoise waters surround this stunning island, and plenty of captivatingly beautiful, secluded beaches, too — there's a good chance you'll have this place to yourself. Waewaetorea Island can only be reached by boat.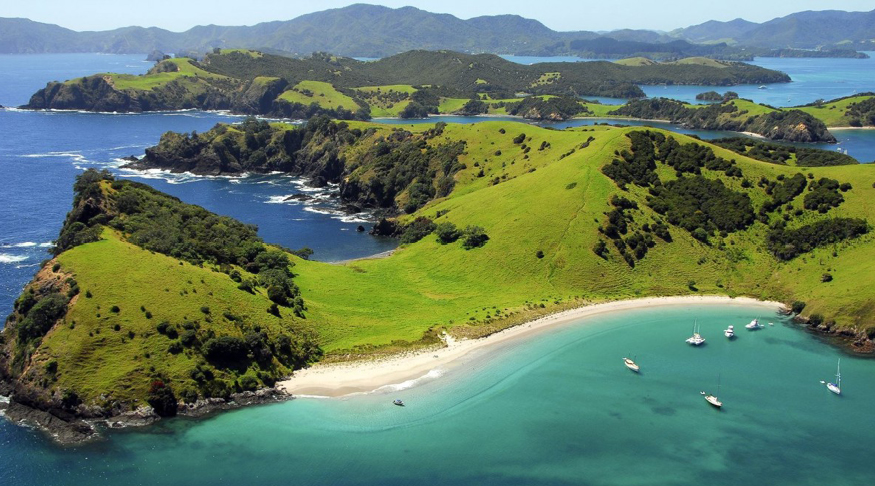 Paynes Ford Tramline Track Pools, Golden Bay
A beautiful walking trail that follows an old tramline that was once used to transport timber, the Paynes Ford Track is dotted with a number of superb waterholes. An easy hour-long round trip that allows dogs (on leash) you'll find the entrance at 1886 Takaka Valley Highway, State Highway 60.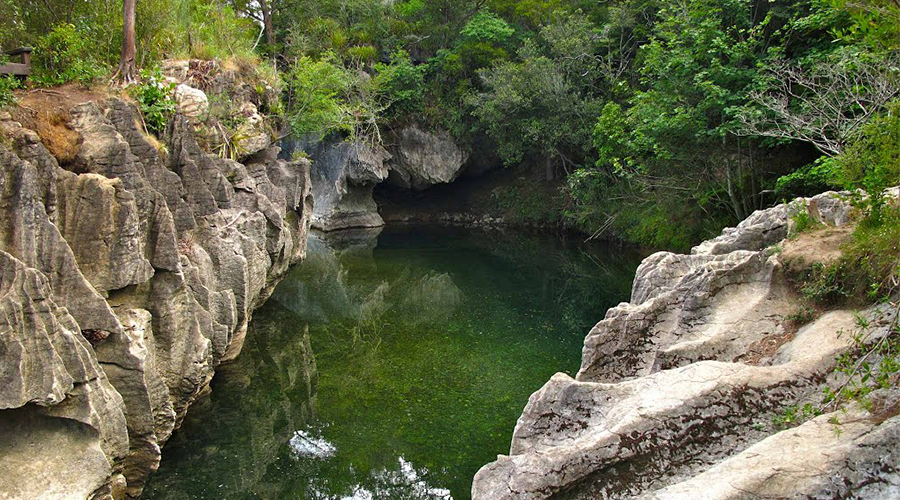 The Eel Hole, Murchison, Tasman
Don't be put off by its nickname; this local waterhole is the perfect summer swimming spot — rope swing and all. To reach it, follow the road north of Murchison town for 1km then turn left onto Riverview Road, continuing past the holiday park until you hit the Buller River.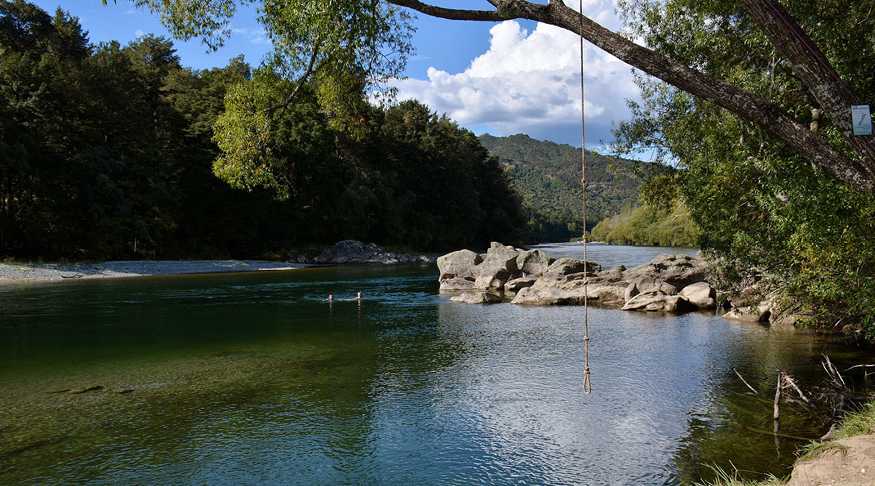 Elliot Bay, Bay of Islands
Located just out of the Bay of Islands you'll find this stunning white sand beach with punchy and fun waves, ideal for those surfers looking to beat the crowds. Head north on Western Hills Drive, State Highway 1, turn right onto Russell Road before turning right onto Rawhiti Road and continuing round to Elliot Bay. Cross the private property to access the beach and pay your way via the honesty box.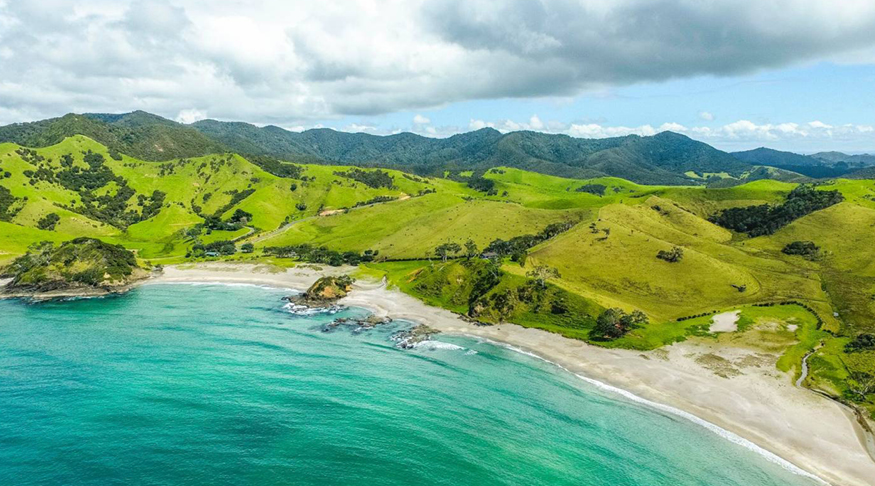 Oakley Creek Falls, Waterview, Auckland
Just a stone's throw away from home you'll find some of Mother Nature's finest work in the form of this 6m cascading waterfall, and the glorious swimming hole that surrounds it. Getting here is easy: travel west on the SH16 before taking Exit 8 and turning into Great North Road. The Oakley Creek Reserve will be on your left.