For a long time, artist and cultural sensation Michael Zavros has explored the idea of beauty, luxury and self-obsession via his alluring photoreal works. But the Brisbane-based painter seems to have shed that pursuit somewhat, replacing it with a different kind of beauty — that of his family — for his upcoming exhibition, The Silver Fox (opening at Starkwhite this Friday). In no way discarding his haute aesthetic, fans will delight in the new showcase. Although currently exhibiting as part of a group show at New Plymouth's Govett-Brewster Art Gallery, it has been almost four years since the acclaimed portrait artist has had a solo show in Auckland. Here, we talk with him about what to expect.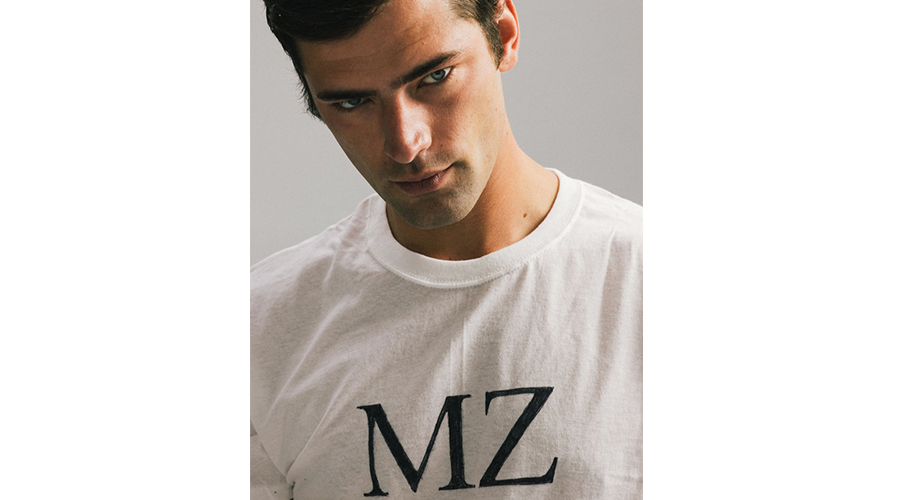 1. How will your 'inner narcissus' be represented at your upcoming exhibition? 
Well, I don't think the work in this show is overtly narcissistic (there are no narcissus paintings) but it's called The Silver Fox. That's also the title of a new still life painting of grey and lavender-coloured flowers in a silver vase with a fox tail. It looks like a silver fox. My work represents a kind of performance about the distinction between art and life but also between truth and fiction, and realism — what we take to be real is the perfect vehicle for this. In his recent essay on my work, NZ writer Laurence Simmons explored the idea of myth-making and compared my practice to the writing of Vasari, the 15th-century artist and historian whose account of history is part fact, part fiction. The Silver Fox is something of a family portrait — my children Phoebe, Olympia and Leo all feature, and my wife Alison and I do, by proxy.
2. What is it about your work that appeals to the viewer? Is it the sheer glamour of the subject matter?
I don't think all of my subject matter is glamorous but for the most part, it is beautiful. It's highly aesthetic imagery. It's eye candy and the rendering itself mirrors this. There's a luxury in looking at the work.
3. What are the biggest misconceptions about your work?
That my work is about my own aspiration to luxury, or conversely, that it is a critique of that. But I also embrace and manipulate misconceptions about me and play with clichés and myths of 'the artist'. I think we like to make analogies between the artist and their work. And we like to believe that artists reveal some sort of truth about the world or about themselves. This doesn't interest me. 
4. In a recent show in Newcastle, 'Magic Mike', you interspersed gym equipment with your work in the gallery? Can we expect any such surprises?
I might drop and give you twenty but no, no weights in this show. But there is a surprise in that I am launching my monograph! It's a big 200+ page tome and we weren't sure they'd arrive in time for the opening but it's looking likely! The book features essays by some major Kiwi writers and curators, Laurence Simmons and Robert Leonard, and by Australians Rhana Devenport and Chris Saines, the director and former director of Auckland Art Gallery.
5. How do you think your practice has developed since you last showed in Auckland?
My last NZ solo was with Starkwhite in early 2014. Starkwhite has presented other solos but at international art fairs — Melbourne Art Fair, Art Basel Hong Kong and Art Los Angeles. Since that Auckland show, I've shown more photography and film and the work I make about or including my family members has become a much more significant part of my practice. A few years ago I made work really only with my daughter Phoebe and only occasionally.
Michael Zavros' The Silver Fox will be showing at Starkwhite from 17th November.
Starkwhite
510 Karangahape Road
Newton
Auckland
(09) 307 0703
Image credit: Courtesy of the artist, Starkwhite