We admit you might not be 'expanding your horizons' by indulging in the following four (unintentionally female-centric) series, but we have it on good authority — namely, that of the Denizen office — that each will keep you suitably occupied while the rain continues to fall and evenings are spent tucked up at home. Whether for their debaucherous content or dangerous antics, these shows are highly addictive and likely to be consumed in several-episodes stints. Consider yourself warned.
How to Get Away With Murder
This is one of those programmes, much like Suits, that will make you wish you had pursued that sexy law degree after all. Annalise Keating, played by the fierce Viola Davis, is a lawyer and respected lecturer whose eponymous legal course is the stuff of legendary status. Every year, Keating propositions five students to work with her, and in doing so, they find out just how much the law can be bent. There are plenty of raunchy scenes used to demonstrate as much, so make sure the kids have gone to bed before pressing play.
Queen of The South
After a very narrow escape from 'death by cartel', Sinaloa native Teresa finds herself on the other side of the American border with no choice but to work for someone arguably more dangerous than those she fled. Fiercely spirited and with a guardian angel of sorts guiding her through, the protagonist thrives as she learns the ropes of the Texas drug trade, evolving to become one of the ring's MVPs. The odds are piled up against her and dangerous situations await at every turn — but the dance between 'Teresita' and her adversaries plays out like David and Goliath, all while serving as a highly personal tale of Mexico-USA's seedy drug codependence.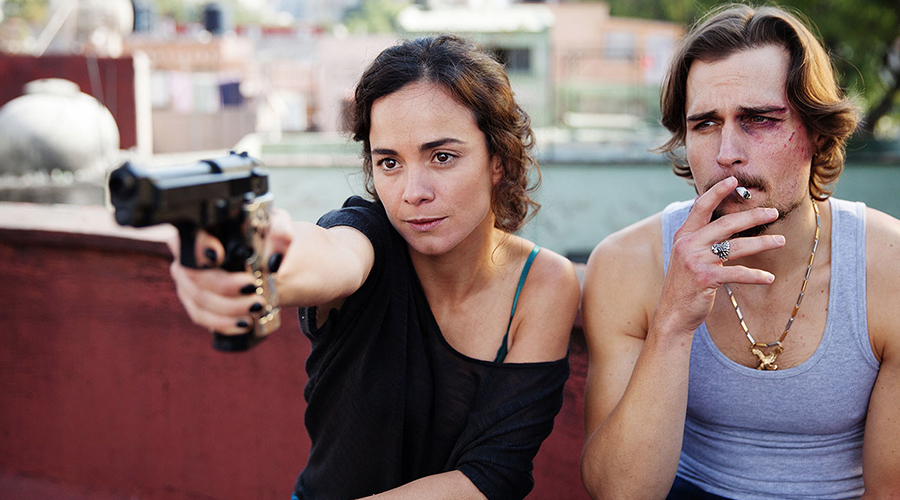 GLOW 
Having just released their second season, GLOW hasn't got thus far without some glow-ing reviews… After taking a few episodes to warm up, you'll find yourself deep in the bizarre circumstances of America's first televised women's wrestling competition. The title stands for Glamorous Ladies of Wrestling whereby a rag-tag group of women are thrown together with against a superb 80s backdrop — think leotards, scrunch socks and plenty of hairspray — with the impeccably annoying Ruth Wilder (Alison Bree) at their centre. Wilder, whose prevailing dream is to be a classical actor, finds herself sufficiently distracted by this razzle-dazzle showbiz.
Good Girls
When three mother's close to their wit's end plot to rob a grocery store, and end up doing so in spectacular style, it's just the beginning of a tumultuous journey that goes from satisfyingly vengeful to heart-breakingly emotional. Christina Hendricks stars as the ringleader of the renegade domestic trio whose sass, familial dedication and straight-up funnies make this ripe for the bingeing. See the trailer below.