Stiff, formal and usually reserved for weddings (or dare we say it, funerals) the suit is the last thing on our minds when searching for an inspirational Saturday night ensemble. That was, at least, until WORLD's new collection barrelled onto our radar. Forever debunking our preconceptions one quirky creation at a time, it comes as no surprise that their fresh take on the suit has us looking at the blazer-trouser-shirt combo in a whole new light. This game-changing garb is anything but conservative, and it has us counting down till the weekend like never before.
Inspired by the spirit, excitement and weekend frivolity so gloriously expressed in the 70s cult film Saturday Night Fever, the arresting collection channels Travolta and his disco-dancing jovialty to an almighty degree. The acclaimed film — which was based on Nik Cohn's infamous 'Inside the Tribal Rights of the new Sunday Night' article, a feature published by The New Yorker in 1976 that delved into the dance scene of the era — portrays a time that we seem to have forgotten, where getting ready before the event was almost as big as the event itself, and where a mish-mash of colours, patterns, prints and textures should be wholly embraced.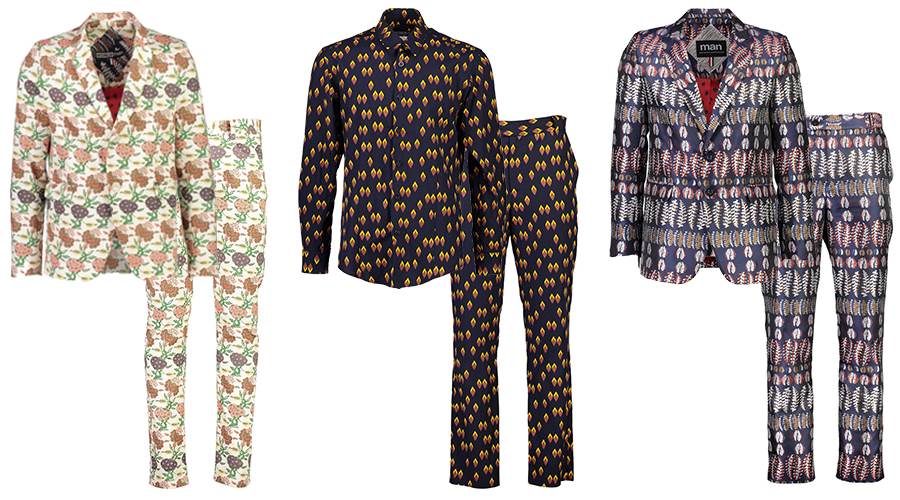 But before you start envisioning wide flares and garishly oversized collars, these pieces are no fancy dress. Instead, there's an innovative blend of modern tailoring with a bygone eccentricity that creates refined suiting for the more enigmatic wearer. Think metallic blazers splashed with fern-laden prints, crisp button-up shirts in a medley of saturated hues, and tapered trousers in geometric patterns for a striking assortment that serves as a serious step up from the monochromatic, penguin-esque varietal.
So whack 'Stayin' Alive' on Spotify and head out to town as though you're sauntering into 2001 Odyssey Club, because Saturdays are about to get a serious shakeup.
Available from WORLD.