It's a fact universally acknowledged that sneakers have risen far above their functional origins. No longer reserved for run club getups or tennis whites, the simple sneaker has staked its claim in the landscape of high-end fashion. And why shouldn't it? Comfortable, easy-to-wear and with the potential to be as refined as a dress shoe (when styled well), the sneaker is a sartorial staple and should hold a central place in any man's wardrobe.
However, despite almost every guy owning some version of simple, scruffy or 'hypebeast' sneakers, the spectrum of quality is vast and varied. And while a pair might look fine, it won't always be up to scratch when it comes to longevity — which can pose a serious problem considering the wear and tear shoes like this are subject to.
Looking to solve the style versus substance debate around sneakers once and for all, is Working Style. Its sneakers not only offer the level of hardiness and comfort you'd expect from this genre of footwear but are finished in a variety of styles that allow them to be worn with, well, anything.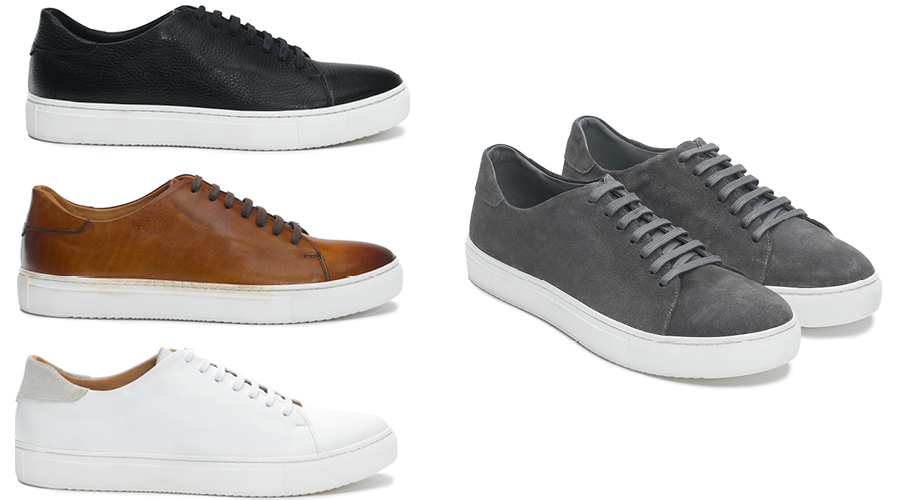 Donning some suit trousers for the day and not quite ready to break out the brogues? Try Working Style's Cohen sneakers on for size. Spending the day in a more relaxed ensemble but need to also look passable if you decide to leave the house? Throw on a pair of Working Style's Cave or Marr sneakers to get the balance right.
When we say these shoes will be your go-to style, we aren't being glib. They literally will be the sneakers you turn to when you need something extra, something that walks the line (so to speak) between laid-back and dressed-up with deft precision. All things said, we think it's fair enough to call them the sneakers of the season, and once you have a pair of your own, you'll understand why.