There's plenty of controversy over who invented the trench coat but there's no debating that it has become an essential item for stylish wardrobes, right up there with blue jeans, black leather jacket and white T-shirts in the iconic stakes.
Former powerhouse Apple executive and head of Burberry, Angela Ahrendts, put it best when she said: "Everyone in the world should have a trench coat, and there should be a trench coat for everyone in the world. It doesn't matter your age, it doesn't matter your gender."
Of course Ahrendts was doing a good job driving sales for Burberry, one of the labels claiming to have invented the classic style in the mid-19th Century, fighting for top honours with Aquascutum. The immediately recognisable style of coat with, D-rings, gun flaps, belts and capes in waterproof gabardine and camouflage beige earned its moniker in the trenches of World War I, but has since been co-opted by Hollywood and almost every major fashion house.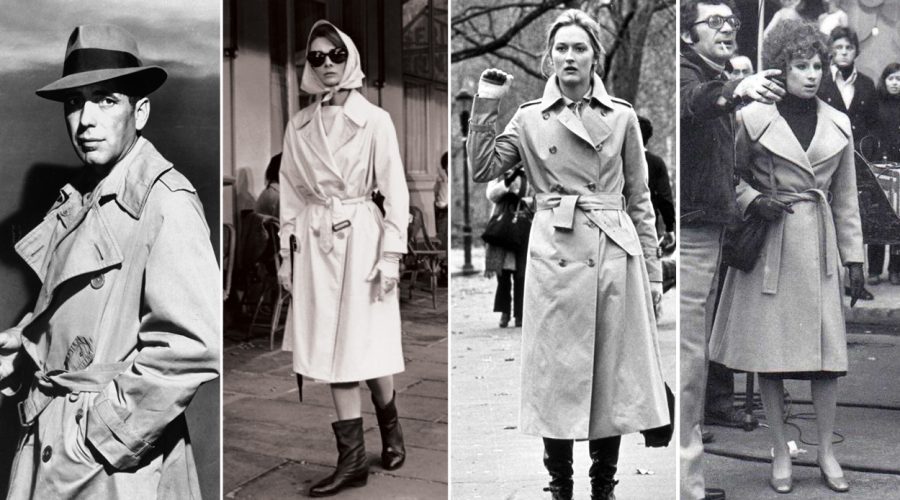 Humphrey Bogart in Casablanca and Audrey Hepburn in Breakfast At Tiffany's showed its ability to bridge gender divides, while Meryl Streep in Kramer vs. Kramer, Barbra Streisand in The Way We Were and Jackie 0 on the streets of New York in the seventies made it a uniform for the thinking woman.
Part of the trench coat's ongoing victory in the war against banality is its ability to adapt with the times. While classic styles still pack a punch (just look at Anthony Vaccarallo's throwback at Saint Laurent), Ricardo Tisci is mixing things up at Burberry by adding seventies-inspired panelling, Nicolas Ghesquiere has also bent the rules at Louis Vuitton by exploring touch-me textures, while Victoria Beckham delivers a sense of urgency with a simple racing stripe.
During the noughties it was de rigueur to tie the belt behind your back but this winter do up your buttons, walk against the winds of opposition and know that you will always be prepared to face the opposing forces of fashion in the right trench coat.