Polo season is upon us, and with it comes the inevitable question of what to wear to an event that sits somewhere between a garden party and the races. Taking an approach that leans too far in either direction can result in an embarrassing faux-pas, and you don't want to be attracting attention for the wrong reasons.
In a bid to help you nail it this year, we have rounded up some basic rules to follow as well as the pieces we think are perfect for a day spent pony-watching.
Women
The dress code:
You don't have to wear a dress if that doesn't feel like you. Chic, co-ordinated separates are also a viable option — we're talking skirt and shirt or some beautifully tailored trousers. The polo offers up an opportunity to play with colours and prints by virtue of its being a summer event, so use this to be a little more bold than usual. Alternatively, a crisp white ensemble or something tonal and beige will offer up a look that is simple and refined. The one thing we cannot stress enough is the importance of practicality — this means replacing the stilettos with flats or wedges (as you're likely to spend a lot of the day on grass) and remembering sunglasses. As this is not the races, a hat isn't necessary, but if you would like to wear one, opt for a style that's more casual. Finally, ensure you have a bag that will fit all the essentials without being a hassle. You don't want anything cumbersome if you have to carry it all day so we suggest something with a long strap, leaving your hands free.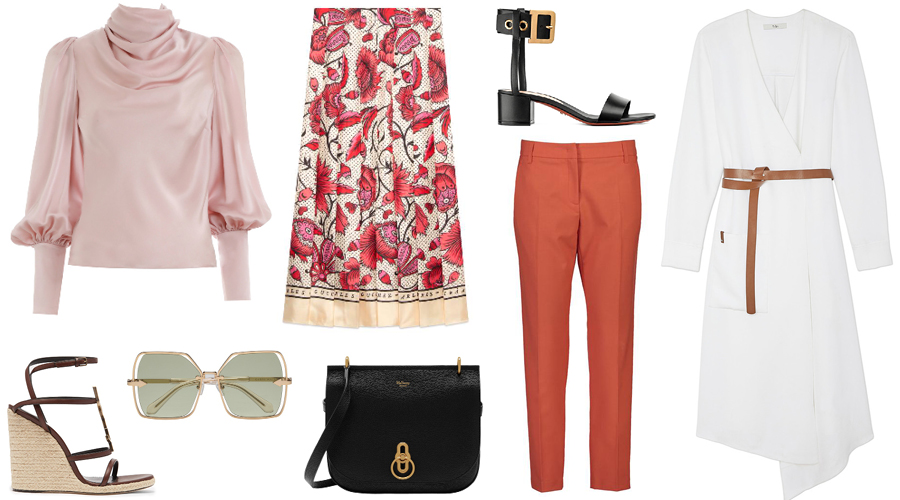 Key pieces:
Men
The dress code:
The key words for guys to keep in mind when it comes to the polo is smart casual. We know this term gets bandied around a lot but it's the best way to articulate how to dress for this occasion. Let us break it down for you. Chinos and tailored shorts are both acceptable options in lieu of formal suit pants (just make sure the shorts sit at a perfect mid-thigh length). As with the ladies, colours and patterns can be embraced, as long as you know what you're doing. We don't encourage a sudden leap into bold hues if you're really a simple man at heart. White, navy, tan or dark green are good starting points for those who aren't feeling as confident and are all apt replacements for black, which can feel a little heavy. Slip-ons or casual lace-ups are both viable shoe options — winklepickers are not. Wear a blazer if you want to, it can lend your outfit a nice, textural dimension, but a collared shirt will work on its own just as well.
Key pieces: