After seeing Isabeli Fontana look so good in a denim corset, I almost forgot the Britney travesty of 2001.
"You can expect to see a lot of STARS tonight," Jeremy Scott said at a press conference in the lead up to the designer's Moschino x H&M collection runway in New York. It was being touted as one of the biggest collaborations of the year and I had a lot of anticipation about the show I would be attending later that evening.
Upon arrival at the venue, Basketball City in Manhattan, I was not disappointed. In Scott's own words "hip hop worthy amounts of bling bling to create a totally Moschino look" had resulted in lights, sequins and sparkles literally everywhere. Being an absolute sucker for a beautiful set I was mesmerised by the catwalk. It was a Moschino-themed Times Square decorated with LED signs, broadway neon and large projector screens. An homage to the streets of New York — one of Scott's major sources of inspiration for the show — the whole extravaganza was also going to be live streamed onto the exterior of the H&M store in Times Square.
Although initially dubious about my choice of attire — would my sequin dress be too much? — once I saw a woman touting a tutu that spanned a metre and a half I was reminded that this was a Jeremy Scott show — a sequin dress is never too much.
We took our seats and waited. A smattering of celebrities and the designer's friends surrounded me in the crowd, think Paris Jackson, Frances Bean Cobain, Miles Richie, Coco Rocha and Leigh Lezark. Suddenly, Run DMC's It's Like That started and just like that Gigi Hadid came storming down the steps to open the show. The high octane clothes were on par with the extremely high calibre of models — Bella Hadid in a black leatherette was a sight to behold, and the one and only Naomi Campbell garnered rousing applause as she circled the runway in a sequin parker. It was an unbelievably star-studded cast, just like Scott had promised.
Despite having already seen images of the collection, experiencing them in real life and on some of the best models in the world was truly something else. Candice Swanepoel worked that pink faux fur coat like nobody's business and after seeing Isabeli Fontana look so good in a denim corset, I almost forgot the Britney travesty of 2001.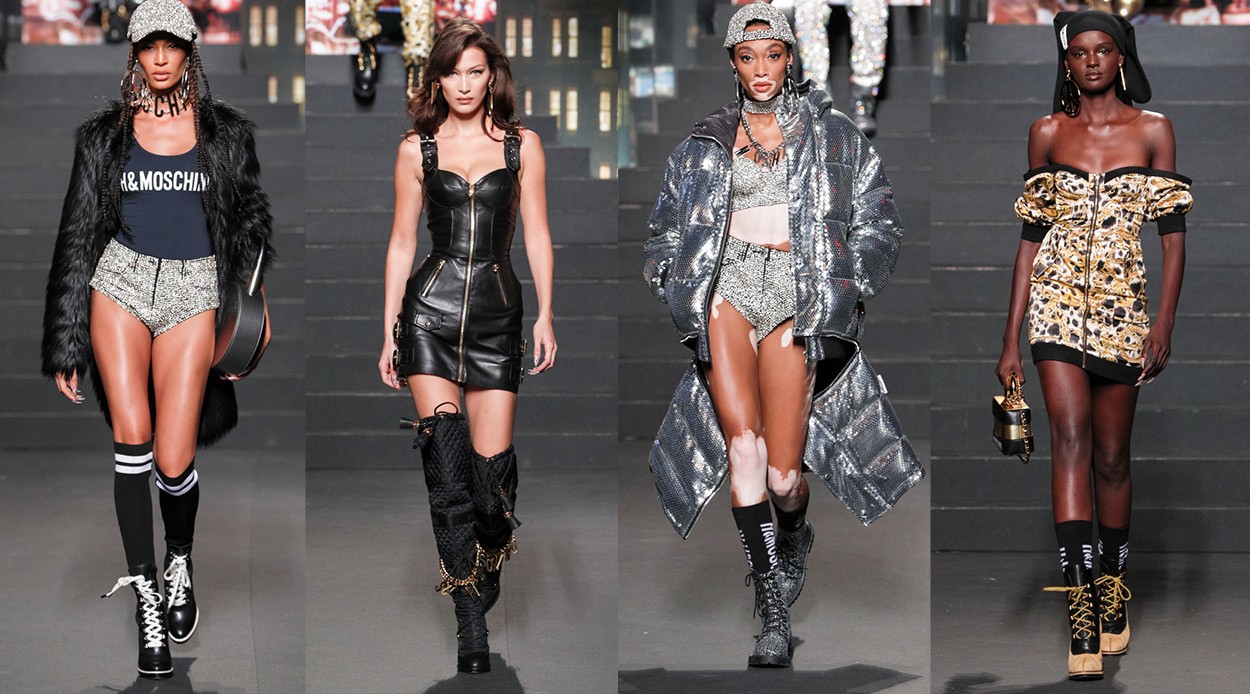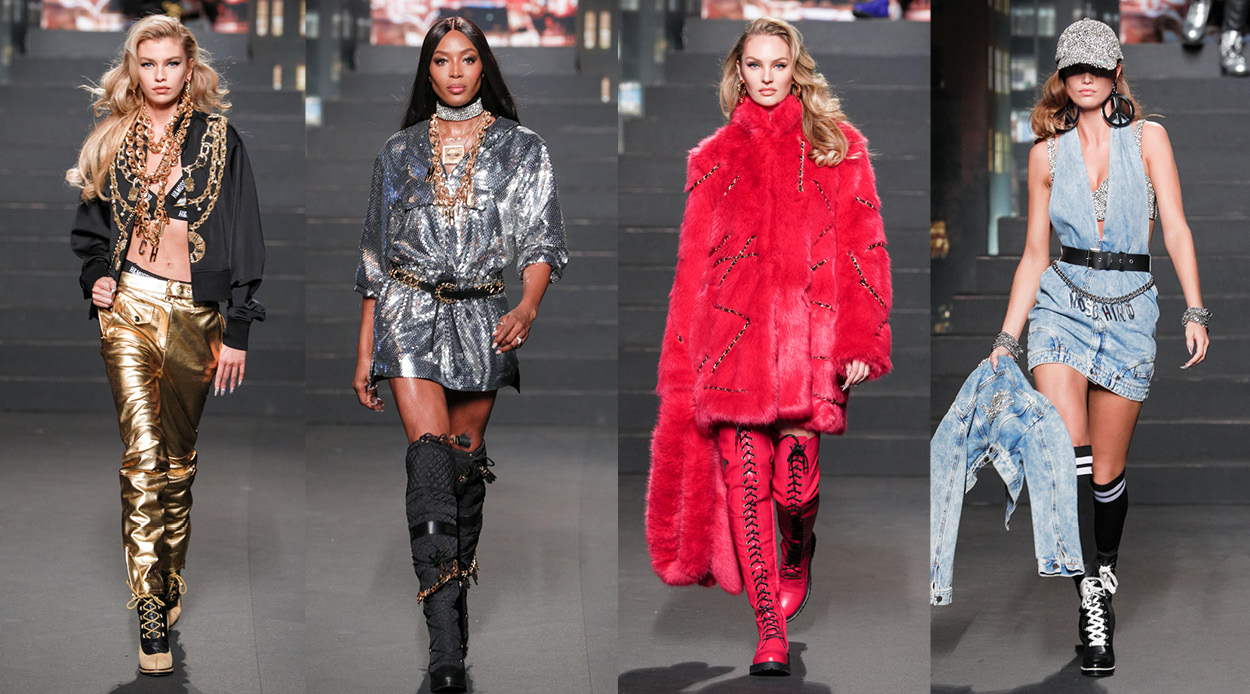 Following Scott's final bow (wearing the sequin overalls from the collection, of course), the stage curtains lifted to reveal Diplo, ready to get the after party underway. The curtains also revealed a pop-up shop selling the collection, which, judging by the speed at which guests tumbled over each other to get the first look, is going to be a sellout. If I were you I would head straight for the gold metal logo choker, red puffer jacket and the sequin bralette when it drops in store next week!
The collection is available at H&M Commercial Bay from November 8.
H&M
Commercial Bay
Auckland