It's not often that local art lovers have the opportunity to purchase from such a shrewd selection of both internationally and domestically important artists. Such is the case at Webb's September auctions, where on the 18th, 19th and 20th of this month, three auctions for Significant Art, Decorative Arts, and Fine Jewels, Watches & Luxury Accessories (respectively) will provide a chance to own, not only some of the most sought-after wall-hangings on the market, but also some incredible watches, handbags, diamond rings, fine furnishings and much more.
Set to take the stand at Webb's stellar new showroom is a notable line-up of art from the acclaimed likes of Takashi Murakami and Yue Minjun, right through to New Zealand heavy-hitters Gordon Walters, Allen Maddox and Ralph Hotere. In the mix is one of Walter's earlier black and white works — the colours that are deemed his most valuable — which features the artist's famed koru motif at the bottom and an eye-catching horizontal red band above. The history of this piece is fascinating given it was submitted to the NZ Wool Board as a proposal for a design that would then be recreated and distributed to clients. In the end, it wasn't used.

A truly special Allen Maddox piece 'Lattice (We Too)' is also up for grabs, again rendered in the artist's most iconic palette of red, white and blue while another show stealer is Peter Robinson's 'Painting 1999', a mammoth, four-metre-long patchwork by the blue-chip artist, not to mention Fiona Pardington's heraldic 'Kereru Wings' diptych.
Aside from the drop-dead gorgeous art, there is an exceptional line-up in the Fine Jewels, Watches and Luxury Accessories department too where handbags including a gorgeous Hermès Kelly, an 'Important 6.04ct Emerald and Diamond Cluster Ring' as well as a White Gold Patek Philippe Calatrava Wristwatch tantalise knowing collectors. Furthermore, the Decorative Arts section gives way to items like a pair of covetable Pierre Paulin F598 Groovy Chairs (seen above) and stunning pieces from design legend Arne Jacobsen.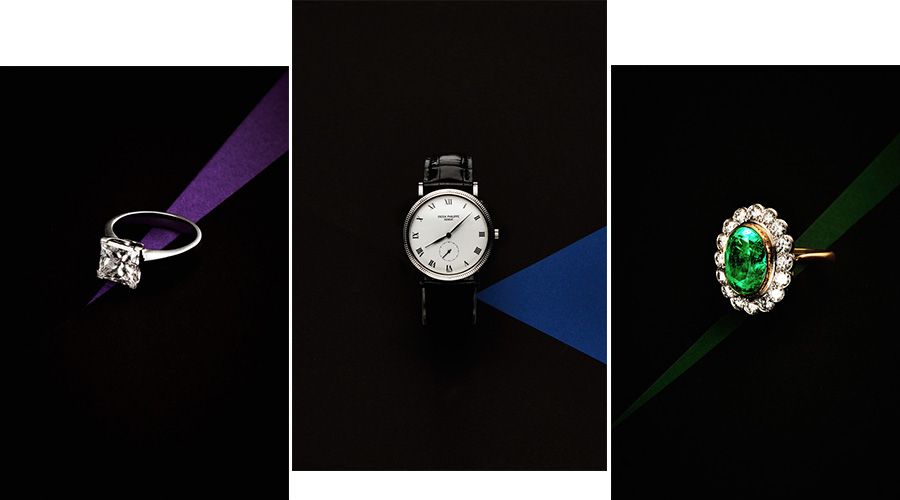 With the online catalogues available to peruse here, and the auctions taking place early next week, we suggest having a good look before brushing up your bidding etiquette, for this is a chance to behold. Paddles at the ready, people.
Significant Art Auction — 6.30pm, 18th September
Decorative Arts Auction — 1.30pm & 6.30pm, 19th September
Fine Jewels, Watches and Luxury Accessories Auction — 6.30pm, 20th September
Webb's
33a Normanby Road
Mt Eden
Auckland