When it comes to auction houses, there's one, in particular, that's a cut above the rest, one that we wait for each season with bated breath, (and slight apprehension, for while our interiors and dressing rooms will benefit infinitely, our bank accounts most certainly will not.) We're talking, of course, about Webb's much-anticipated quarterly auctions — the next instalment of which is set to take place in just a few weeks.
This season's auctions, kicking off on Sunday 22nd September, scope Art, Decorative Arts and Fine Jewels and Watches, comprising a vast and varied catalogue of exquisite pieces. The Decorative Arts selection, for example, has something for all tastes and predilections, whether that's early-Georgian furniture or pieces that err on the more contemporary side of things. We're particularly eager to see the solid oak, glass-lacquered set of Josef Nesting Tables from Bauhaus (an that's blowing up right now, fyi), a rare, 28-piece-set of geometric patterned Shelley Vogue porcelain and a Mid-Late 19th Century Māori Treasure Box that boasts captivating, carved intricacies.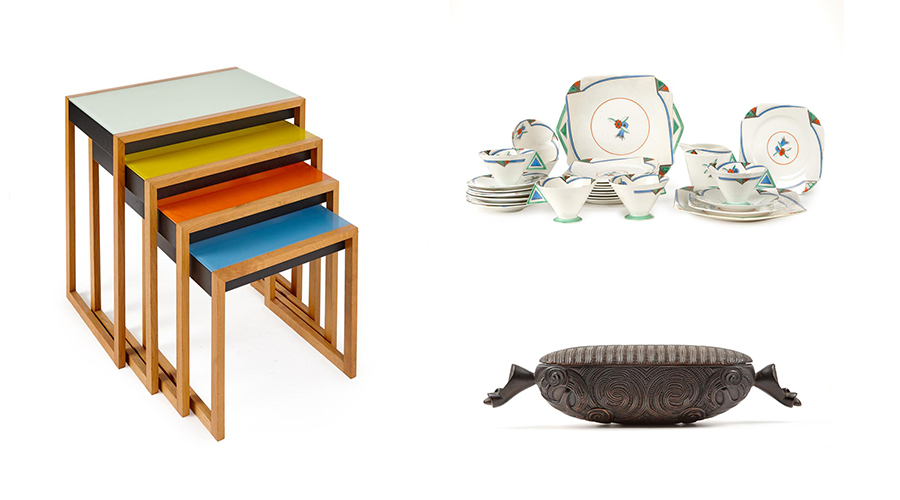 We're just as infatuated with the antique jewellery, diamond pieces and splendid timepieces (including brands Patek Philippe, Rolex and Cartier, to name but a few) presented in the all-encompassing Fine Jewels & Watches collection. While all are beguiling, we're finding ourselves especially taken with the eye-catching, saturated orange leather Louis Vuitton Alma Handbag, and the gloriously ornate Diamond and Sapphire Brooch — an ultra-elegant piece that offsets one hundred and fifty-four diamonds with two highly polished, synthetic sapphires.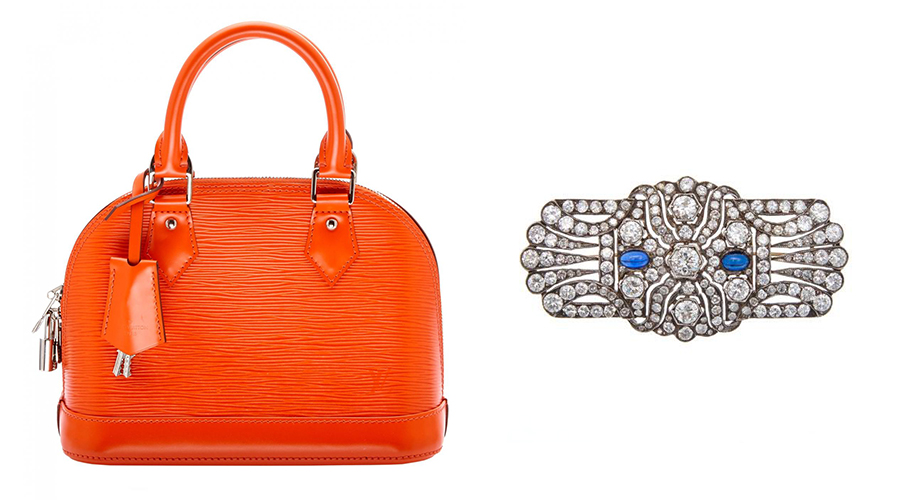 As far as the artworks are concerned, Webb's has excelled even our (already high) expectations this time around, with an expansive selection of pieces crafted by both international and local talent — including the likes of Colin McCahon, Allen Maddox, Emily Wolfe, Dick Frizzell and Richard McWhannell. Two noteworthy highlights include Wellington born artist Gordon Walters' monochromatic Untitled piece, and the Switch Board oil painting, crafted by Auckland-based portrait artist Gavin Hurley.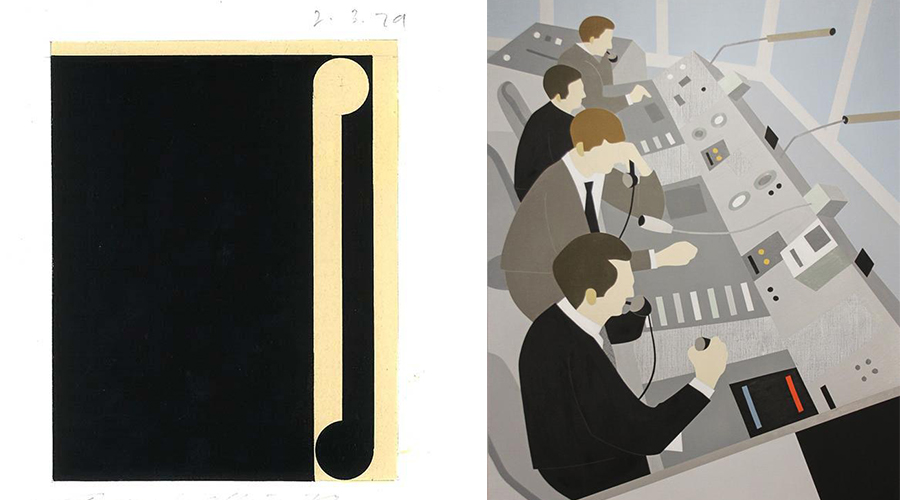 For those wanting to get a glimpse of all the incredible pieces before the official auction week kicks off on the 22nd, Webb's is holding a preview evening — complete with Church Road and Perrier Jouet wines courtesy of Pernod Ricard — on Tuesday 17th September. Or, alternatively, for those that want to browse the pieces from the comfort of their own home, the full catalogues can be found here.
Webb's preview evening will take place on the 17th September, between the hours of 6pm and 8pm, and will be followed by viewings every day until the auctions themselves. Auctions will be taking place from Sunday 22 September to Wednesday 25 September as follows: Fine Jewels & Watches – Sunday 22 September at 2pm, Decorative Arts – Tuesday 24 September at 6pm, Art – Wednesday 25 September at 6.30pm

Webb's
33a Normanby Rd
Mount Eden