Deciding what to wear for an event like the polo can be fraught. Not quite the races and yet not a casual garden party– the event requires traversing a fine line between dressing up and being pragmatic. Calling for a look that exudes elegance without being overly serious, don't be afraid to dabble in colour and pattern and shun formality in favour of having a little fun.
For those heading along in the coming weeks to watch the ponies and sip on champagne, these are the sartorial rules you should adhere to.
*NB This weekend's Land Rover NZ Polo Open has unfortunately been canceled. 
Women
Do…
Opt for a wide brim or straw hat if you want to wear something on your head.
Try a patterned dress on for size– even if minimalism is your calling card.
Wear nice flats or wedges to keep you striding confidently through the day.
Pair chic separates if you'd rather not wear a dress. A mid-length skirt and accompanying top make for a formidable pairing.
Be practical. You'll be mostly outside, so avoid anything that will leave you sweating profusely or that cannot be easily washed (should bad weather close in).
Don't…
Wear a fascinator– a common mistake is to equate the polo with the races, they are not the same thing.
Even think about wearing stilettos. Wearing heels on grass will make for a treacherous day.
Don a bodycon. Or any kind of attire more suited to an evening at 'da club'– elegance is key.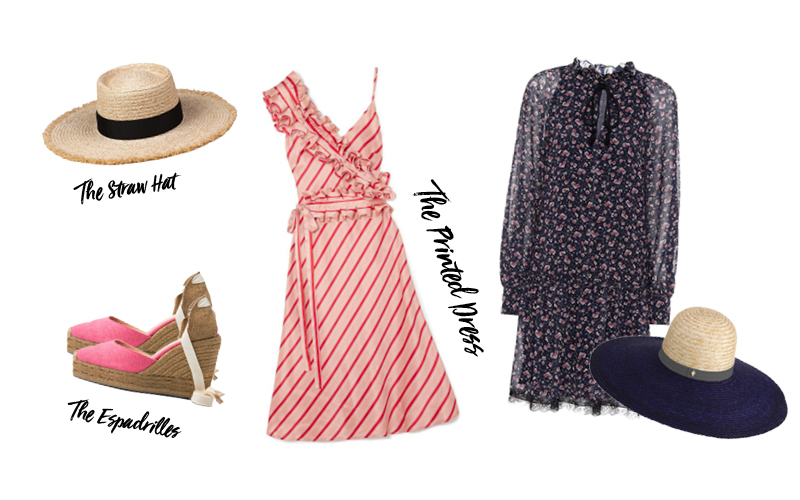 From left to right:
Boater hat from Superette
Castaner espadrilles from Ruby
Printed dress from Maggie Marilyn
See by Chloe dress from Workshop
Pioneer hat from Karen Walker
Men
Do…
Wear tailored shorts in lieu of pants (weather permitting)– length, however, is crucial. This is not a green light to put on those shorts you wore for Euro summer in Mykonos last year.
Aim for elegant, neutral colours. Navy, white, beige and cream are all good starting points.
Swear off socks (but only for the day).
Go for chinos over tailored suit pants. The right level of casual, this style is perfect for the polo, provided you get the colour right (see above).
Keep your look smart but relaxed. Wear a blazer if you wish but a nice shirt will also suffice.
Don't…
Wear a formal suit. While the polo is a nice affair it doesn't call for your black-tie best.
Think that sandals are okay. Ensure you don't take the 'casual' too far and eschew refined footwear.
Forget sunglasses. Nothing will strip you of looking 'cool' faster than perpetual squinting.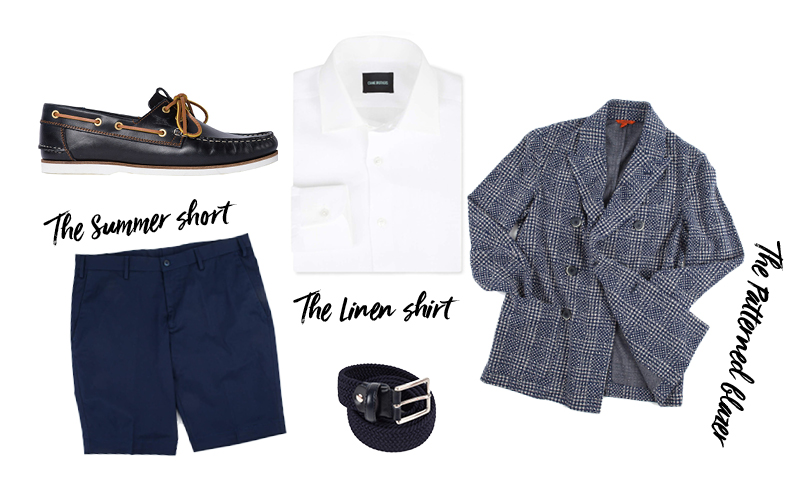 From left to right:
Boat shoe from Rodd & Gunn
Summer short from Crane Brothers
Linen shirt from Crane Brothers
Navy belt from Crane Brothers
Barena jacket from Crane Brothers