A trusty timepiece has long been essential for any gentleman's sartorial arsenal. In fact, if you don't already have a well-rounded collection of watches — covering all formal and casual bases — it's something you should start thinking about.
Extending beyond the realm of simple accessory, the watch is revered and coveted for more than just its practical uses or aesthetic attributes. It's a personal piece. A piece that often represents something special for the wearer. And given its nature as such, purchasing a watch is more of an emotional process than that of a new pair of shoes or an overcoat.
So when it comes to getting dressed in the morning, why start with a shirt or a pair of trousers? You really should begin at the wrist and resolve your outfits according to the watch you've chosen to don that day. Not only will it allow the piece (one you've probably spent a lot of time and money on) to shine, but it will also result in an outfit that feels inherently 'you.'
Accordingly, we've formulated some simple outfits based on our favourite pieces from a particularly renowned brand, Rolex. The only thing left to do is ask the question: which watch are you?
For…
The man on the run
Style notes: sporty pieces, practical fabrics, a look that demands minimal effort for maximum effect.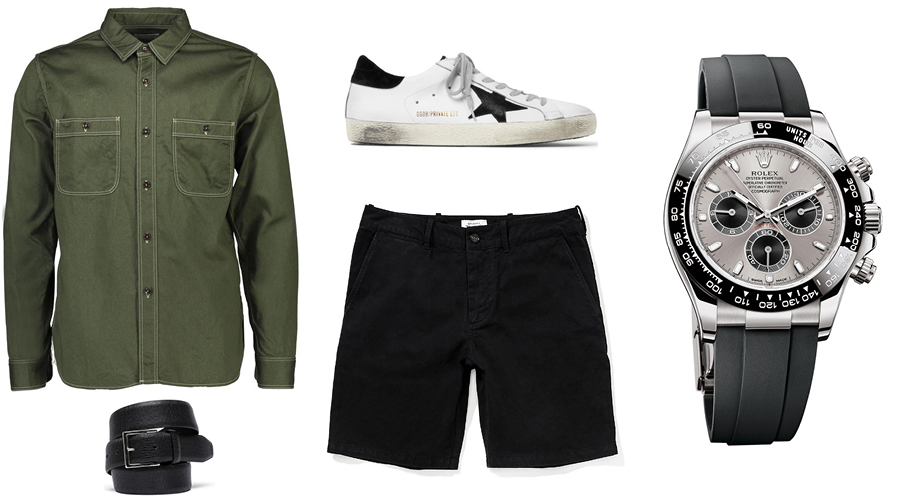 Spellbound Authentic workshirt from Workshop; Bayswater Ave belt from Rodd & Gunn; Golden Goose Deluxe Brand Superstar distressed sneakers from Mr Porter; Saturdays NYC Tommy shorts from Superette; Rolex Oyster Perpetual Cosmograph Daytona watch from Mansors Jewellers
The Peacock
Style notes: loud patterns, a bold approach to colour, a look that isn't afraid of attracting attention.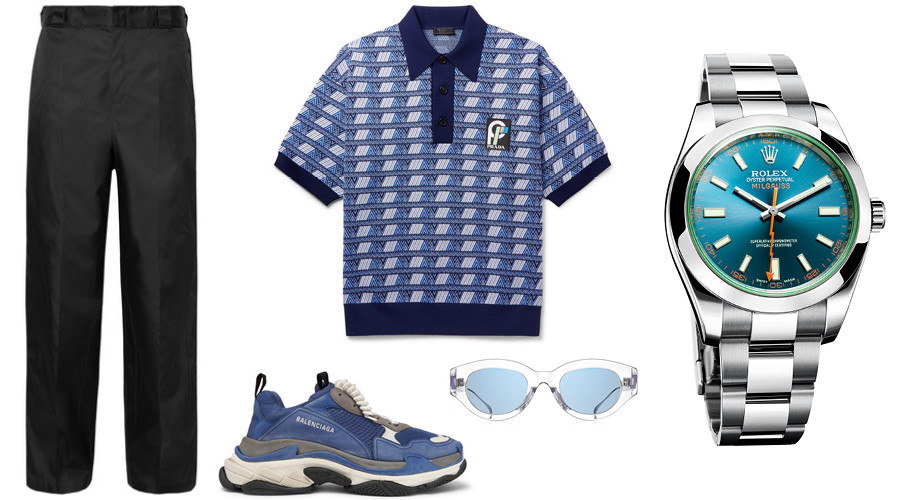 Nylon gabardine trousers and jacquard polo shirt from Prada; Balenciaga Triple S mesh sneakers from Mr Porter; Projekt Produkt FN-18S sunglasses from Parker & Co.; Rolex Oyster Perpetual Milguass watch from Mansors Jewellers
The minimalist
Style notes: simple lines, clean, monochromatic colours, a look that speaks to a very clear, no-frills aesthetic.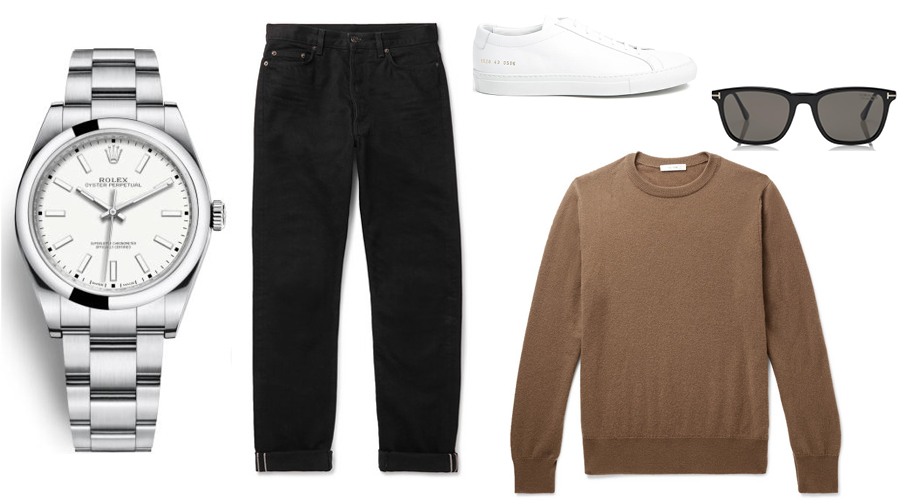 Rolex Oyster Perpetual 39 watch from Mansors Jewellers; The Row Bryan Selvedge jeans and Benji slim-fit cashmere sweater from Mr Porter; Common Projects Original Achilles low sneakers from Workshop; Tom Ford sunglasses from Parker & Co.
The suit
Style notes: tailoring, tailoring and more tailoring, a look that goes beyond the average office worker to favour premium fabrics and sartorial precision.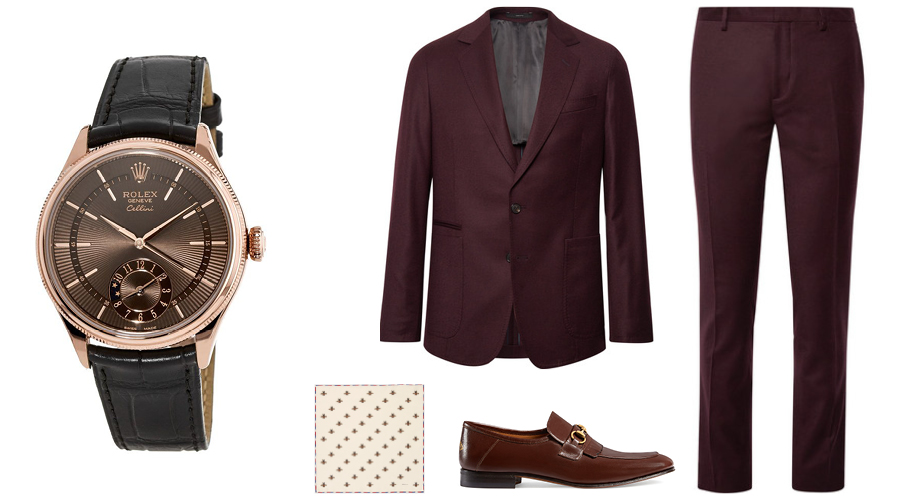 Rolex Cellini Dual Time watch from Mansors Jewellers; Bees print pocket square and leather fringe horse bit loafers from Gucci; Paul Smith burgundy slim-fit wool and cashmere blend suit jacket and trousers from Mr Porter
Mansors Jewellers
163 Queen Street
Auckland
09 303 2839