Set under a sprawling, blue Parisian sky, Louis Vuitton's Spring 2019 Menswear collection — the first under the Maison's new Artistic Director Virgil Abloh — served up a runway that combined the designer's penchant for pushing boundaries with an atmosphere of inclusive luxury. Entitled Colour Theory (an apt appellation considering Abloh is the first African-American to hold this role at Louis Vuitton) the 56-look collection followed a tonal progression, starting with tailored white before moving into opulent colours, intriguing textures and clashing patterns. With a front-row that included Kardashian-West-Jenners, Rihanna, A$AP Rocky, Naomi Campbell, Bella Hadid and an assembly of various other actors, creatives and industry heavies, it was undeniably one of the season's most anticipated and subsequently most talked-about shows. While the runway was a veritable visual feast, loaded with underlying meaning and zeitgeisty significance, there were five realisations I had while watching the action unfold:
The vocabulary of luxury has changed
A dictionary called The Vocabulary according to Virgil Abloh'was placed on the seats of attendees, which outlined a new lexicon. Terms like 'accessomorphis' (a term to describe the transformation of an accessory into a garment), 'Margielaism' (a word applied to garments or accessories that reflect the fashion religion of a revenant generation of young designers) and 'Fandom' (to describe the two-way relationship between a designer and his clientele) were listed in the six-page booklet, and created a framework around the collection. Beyond this, Abloh is also setting out to reinvent the meaning of the term 'Artistic Director', wanting it to encapsulate more than just designer sensibilities or image creation.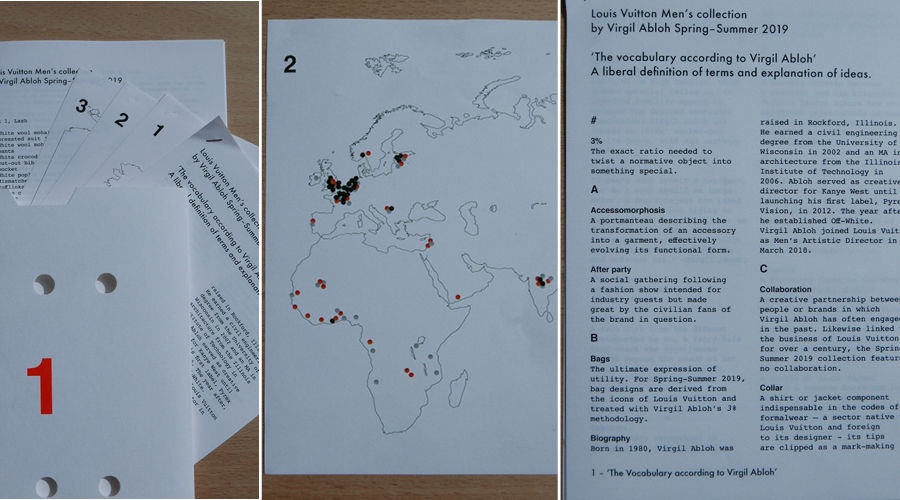 Inclusivity and diversity are setting the tone unlike anything else in fashion
A longstanding theme of Yeezy's collections (one of Abloh's mentors), this has seen designers like Jacquemus, Rejina Pyo, Tome, Prabal Gurung and Christian Siriano among others opting for impressively diverse runways. And it was the core message Abloh was trying to communicate here. With a set that was spray-painted rainbow, a cast of models that came from every continent in the world — complete with an accompanying map outlining each one's origins — and a front row that included a number of young students from fashion schools, for whom the experience would have been utterly inspiring, Abloh's diverse directives created a spirit of inclusivity that permeated everything. From the set-up to the versatile clothing and the atmosphere of acceptance, it is a theme that grounded the luxurious Maison in the real world.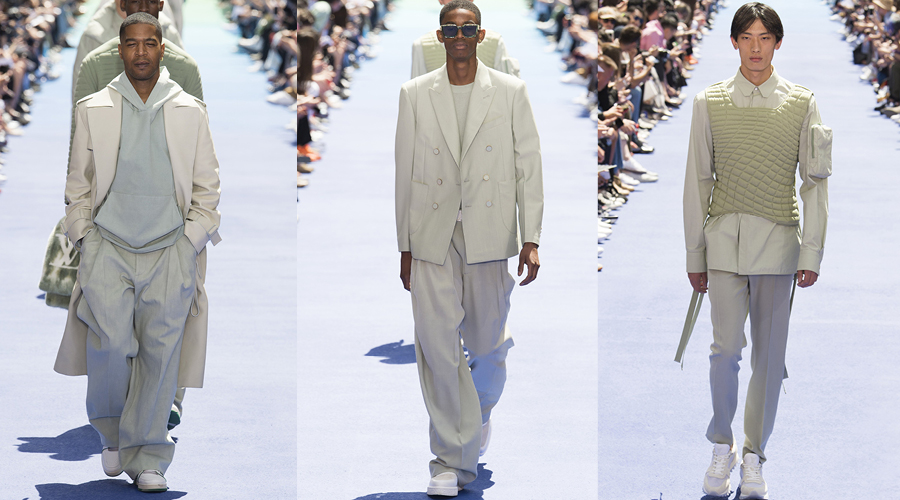 Virgil isn't trying to fit in
Abloh famously hasn't had any formal fashion training. His first experiences at Paris Fashion Week were characterised by not getting into any of the shows.  And although many purists poo-poo his humble origins, the designer isn't letting pedigree get in the way of his accomplishments, nor does he seem to be concerned about fitting the 'mould'. His collection for Louis Vuitton called on the mix of streetwear and luxury that made his own label 'Off-White' so sought after as he reimagined the refined tailoring and classic monogramming Vuitton is known for — but in bold colours and innovative silhouettes. His idiosyncratic approach is inspiring a new wave of designers who no longer think that being 'of the establishment' is a pre-requisite to success.
There was A LOT of hype, but that's not all there was
Naturally, around the designer who makes cult-status sneakers and whose collaborations are so hyped even his creations with IKEA were lauded, there was bound to be a significant buildup. But as much as 'hypebeasts' the world over will lap up anything Virgil Abloh does, this collection proved the designer can produce pieces that go beyond sneaker-fiend fodder. With a focus on colour and tailoring, models in buttery brown leather, precise tailoring, classic trench coats, tactile fur and tones like seafoam and taupe (described in the dictionary as 'Virgil Abloh's favourite colour since 1980') mixed with models in psychedelic prints and Wizard of OZ themed graphics. The accessories were utilitarian and seemed to usher in a new era of LV, where the monogram was present but subtle and Abloh played with opacity and translucence to create bags that were both statement-making and inherently wearable.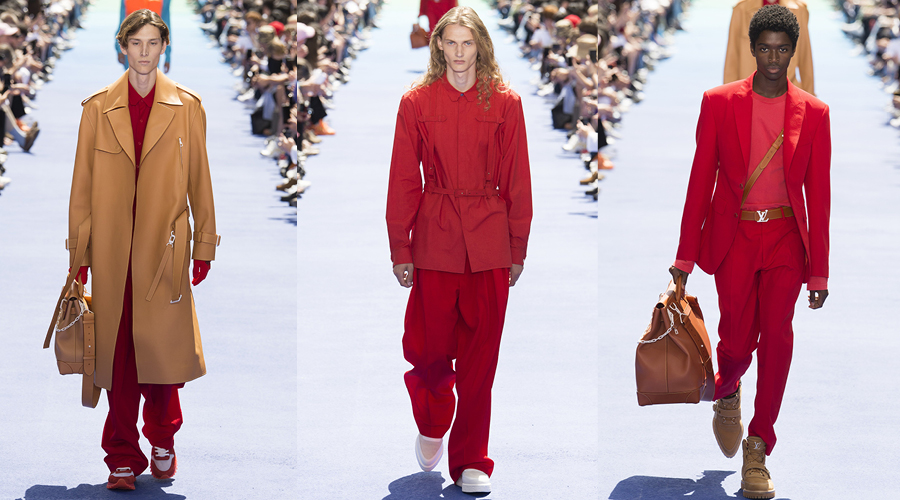 I want to re-watch the Wizard of OZ
Peppering yellow-brick-road imagery throughout the collection, which included a knit that depicted an outline of Dorothy and her cohort on their way to OZ, Abloh seemed to be aligning the classic story's moral lesson of caring more about someone's character than their physical attributes with his approach as a designer. Slightly ironic given the superficial nature of fashion (although Abloh is seemingly trying to change that reputation) the narratives of intelligence, courage and heart that were told via the scarecrow, lion and tin man are an apt metaphor for Abloh's own ethos, and are qualities that I'm sure will inform all of his subsequent collections for the house.