When Reed Krakoff took the reigns as Tiffany & Co.'s chief artistic officer, it marked a new era for the historic jewellery house. Having already created a collection of 'Everyday Objects' for the brand that included Tiffany straws, pillboxes and a yo-yo, Krakoff's distinctly modern approach seemed to be reimagining the idea of fine jewellery in a way that both honoured Tiffany & Co.'s past and grounded it in the present.
Paper Flowers, Krakoff's first jewellery collection for the brand, unsurprisingly offers something unique. Inspired by the idea of flowers, cut from paper and reassembled, it is a collection that combines exquisite materials with unassuming forms in such a way as to create wearable, high-end jewellery. Everyday luxury is, after all, Krakoff's governing mantra. Citing a watercolour picture of an iris as his starting point, the head creative took the idea of a feminine flower and deconstructed it as a way of celebrating craftsmanship. The resulting pieces are unmistakably contemporary, where organic motifs meet abstract shapes for a look that is unlike anything we've seen from the brand before. Crafted from platinum, diamonds and boasting splashes of colour via a number of precious gems, the collection's pièce de résistance is undoubtedly the glittering cluster necklace covered in more than 68 carats of mixed-cut diamonds.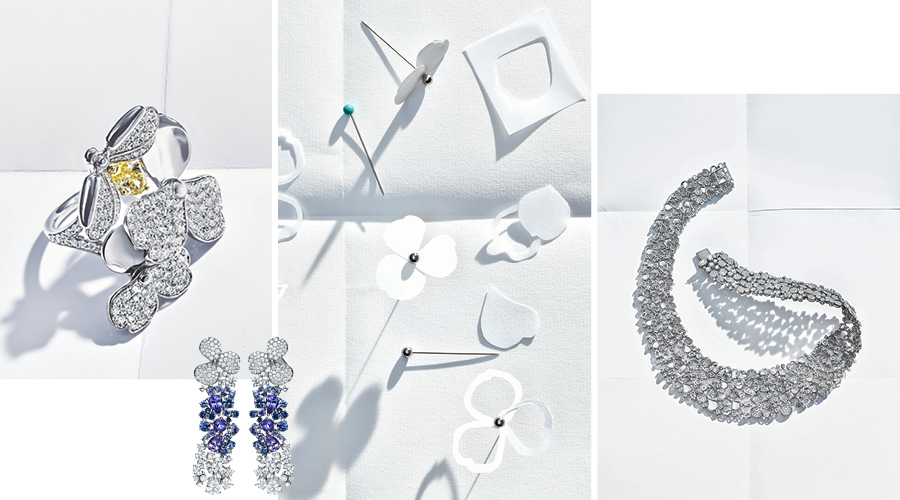 Despite his idiosyncratic approach, Krakoff has kept this collection in line with Tiffany & Co.'s ethos of wearable luxury, and it really does feel like a natural progression. Designing for the contemporary customer and aligning the jewellery with younger personalities (Elle Fanning was announced as the brand's new face) Krakoff is carrying Tiffany & Co. into a bright future.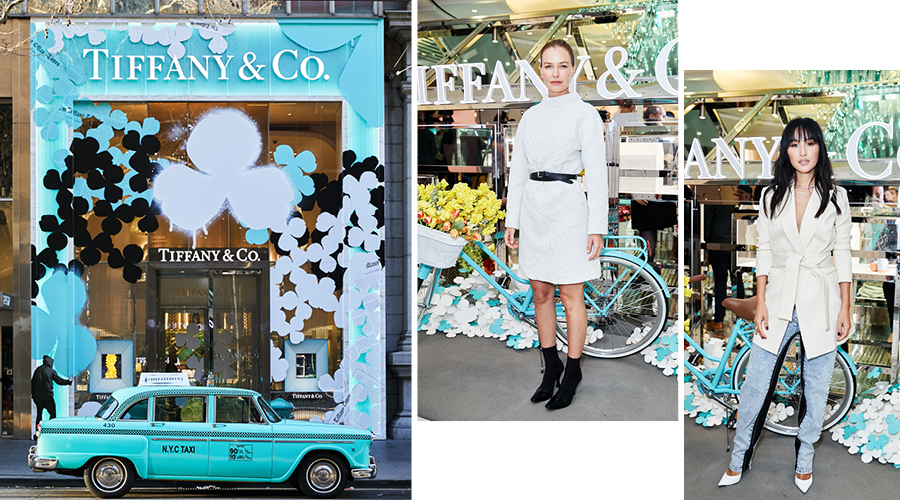 After a significant build-up to the launch of this new collection, including a full-scale Tiffany New York takeover and a beautiful release party in Melbourne last Tuesday, Paper Flowers is finally set to land in the Auckland Tiffany & Co. store this week — and we can't wait to get our hands on it.
Tiffany & Co.
33 Galway Street
Britomart
Auckland