Arvida Byström and her noticeably unshaven legs front the Adidas Originals commercial. 64-year-old Marjatta Nissinen hides from paparazzi in Balenciaga's Spring '18 campaign. Size 14 Ashley Graham stars in Rag & Bone's latest campaign. Transgender woman Valentina Sampaio poses on Vogue Paris' March '17 cover. What do these models have in common? Nothing. And that's the point.
A quick glance at the latest campaigns and commercials and it's clear that we're in the midst of a revolution of sorts where an array of anti-models are leading the charge and taking the limelight. The tried and tested requirements — a taller than 5'9" stature, a size 6-8 waist, long, shiny hair and a perfect, glowing smile — are being demolished by the wrecking ball of change. Gone are the non-negotiable long, lithe limbs of yesteryear and in their place stand… well, it's hard to sum it up in one sentence. Various body types, ethnicities, looks and personalities are being brought to our attention, but before we pat the fashion industry on the back for finally adopting a more diverse set of beauty standards, it pays to ask, is this a long-lasting change or just a mere fashion trend? And is it all really morally driven?
Models, just like the fashions they sport, are inherently cyclical. It was the statuesque supermodels for example, that ruled the 90s. The Big Five — Evangelista, Turlington, Crawford, Campbell and Patitz (who was later replaced by Claudia Schiffer) — were a force to be reckoned with. Their striking, glamazonian statures, symmetrical features, toned, sinuous bodies and remarkable business acumen rocketed them to cult status in the popular culture of the time. Then came a radical change. Shattering the pedestal of the bronzed goddesses was something entirely different, a shorter, paler, skinnier alternative. Kate Moss, of course, was the next generation. Catapulted to fame with her waif-like, androgynous beauty, and instigating a tirade of 'heroin' chic individuals who followed her lead in hot pursuit.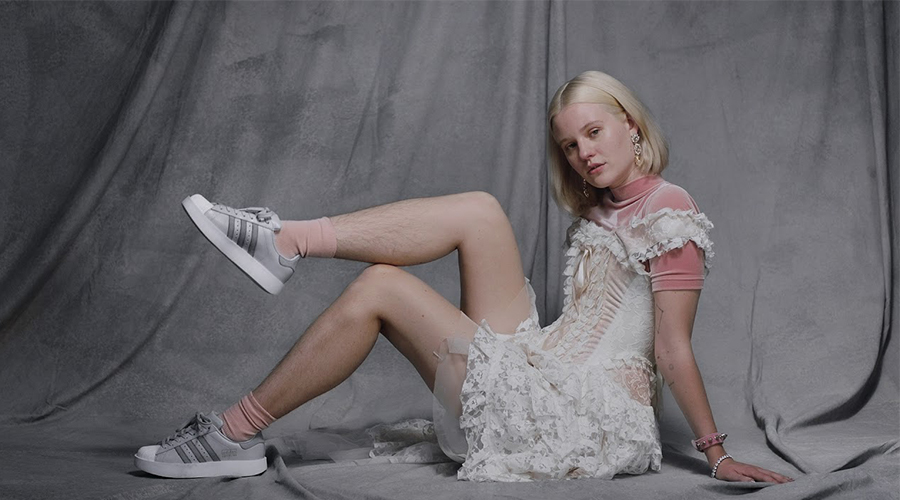 Fast-forward a decade or so and there's an entirely new breed offering far more than just a pretty face. Combining modelling prowess with exuberant personality, it's those like Cara Delevingne, Binx Walton and Lexi Boling who have abolished the traditional notion of their kind being seen and not heard. With a knack for 'keeping it real', they demolished the unattainability that emanated from bygone models and instead became more relatable icons. Combine this with social media's unstoppable reach and the birth of the insta- model, and we have an age where casting comes down largely to the strength of someone's online following. Taking everything we thought we knew about traditional modelling and disregarding it — it would seem the 'anti' model has arrived.
Auckland-based The Others Agency knows this all too well. Run by Angela Beven and Imogen Wilson, The Others represents unconventional models who are celebrated for their alternative beauty and vibrant personalities. "To be a well rounded and successful model these days you need to bring energy, individuality and a strong presence to everything you work on" explains Wilson, "it's not about being a blank canvas anymore, it's about being 100 different versions of yourself, but still not like anybody else." The act of searching for the next big thing is also changing, as scouts, instead of hitting the streets, turn to their phones to find leggy prodigies. "Social media has changed the game, Wilson says, "scouting via Instagram is a really easy and efficient way to find new faces." All of a sudden, a vibrant personality is equated with the traditional qualities of a muse, as a new wave of models, who look as though they've just been plucked from their day jobs, are splashed across the covers of glossy magazines.
While it might be a step in the right direction for diversity, the genuineness of the industry's commitment to representing people of all ethnicities, genders, shapes and sizes is up for debate. There is the conundrum of whether designers are just cashing in on a timely trend, merely as a convenient marketing tool. The tokenistic practise of using one 'diverse' model in a bid to ward off talk of exclusivism is no secret within the modelling world. A frenzy ensued when celebrated plus-size model Ashley Graham was chosen to front Rag & Bone's latest campaign — a clothing brand which notoriously does not cater to plus-size women. Similarly, Graham walked in New York Fashion Week's Fall 2018 season for the likes of Michael Kors and Prabal Gurung, as the only plus-size inclusion — used undoubtedly because of her popularity and following, rather than in acknowledgement of her size (those brands aren't known for catering to plus-size customers either). In February this year, Prada opened its show with a black model, Sudanese Anok Yai, for only the second time in history (the first was Naomi Campbell over 20 years ago) which put the brand in headlines, for its support of 'genuine' diversity.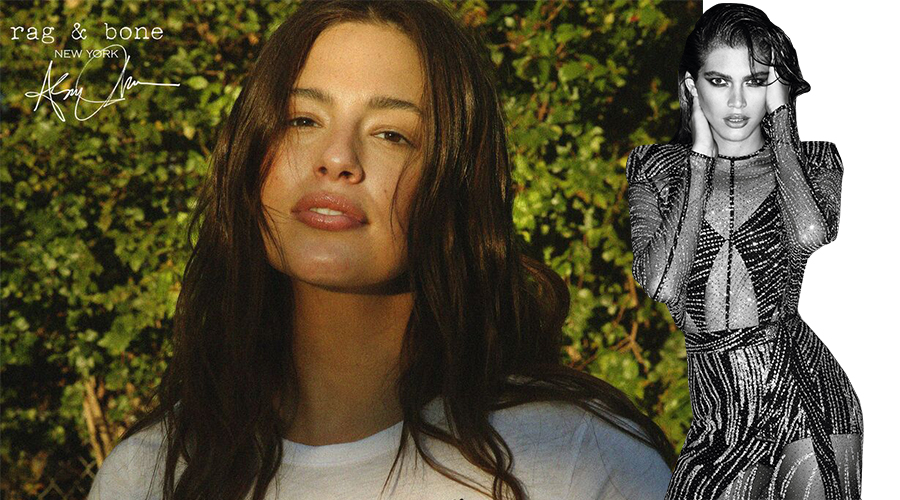 Perhaps it's unfair to be cynical, but the fashion industry's inherently shallow nature is unlikely to be abandoned overnight. The use of a token model, or the temporary championing of a political cause, doesn't lead to substantial change if it is only for one season. Yes, showing a transgender woman on the cover of Vogue is groundbreaking, but will more be featured inside the next issue?
One woman of colour opening the runway is a step in the right direction, but will this number increase next season? New York Fashion Week's Spring 2018 shows were the most racially diverse in history, with non-white models making up a whopping 36.9 percent. This season, however, that figure plummeted to just 0.4 percent. It's not about championing a cause anymore but rather, sticking to it. Designers need to be making long-lasting changes as opposed to jumping on a trend bandwagon.
Fashion is one of the most influential industries in the world. The power wielded by designers, brands and the media is astounding, but it's high time the industry used this authority to shift the worldwide perception of beauty. Unless an effort is made to keep diversity front and centre, it's plausible that it won't lead to any real progress. There are some people who remain faithful, though. "It's here to stay," explains Wilson. "To me, alternative casting is currently moving out of the trend phase and into a more cemented worldwide shift." I, for one, can only hope she's right.