Life can be busy. Between work, the kids, appointments and endless obligations, it's easy for style to take a back seat. But by simply pulling on whatever is easiest, cleanest or closest you can quickly find yourself ensnared in an accidental style rut. If that's the case, perhaps it's time you turned to outside inspiration — these influential Instagrammers are just the ticket.
If you like to keep it simple, check out Barbara Martelo
Proving there's nothing wrong with retaining a simple style, Martelo's aesthetic centres around classic pieces, worn well. An ideal Instagrammer for fans of the timeless shirt-and-jean combo, the one-time Vogue Spain Editor demonstrates how complementing laid-back basics with a standout item (a killer heel, statement jacket, coloured scarf) can easily elevate an outfit. Anything but boring, her look is timeless and trans-seasonal.
If you need to update your work wardrobe, turn to Giorgia Tordini
A street style photographer's dream, Tordini takes risks with her wardrobe. Demonstrating what is to be gained from straying away from the classic shirt and trouser ensemble, the Milanese designer balances bold hues, velvet and patterns with elegant silhouettes for an office-appropriate look. Borrowing influences from the Orient and across the decades, she isn't afraid to experiment and her courage is commendable.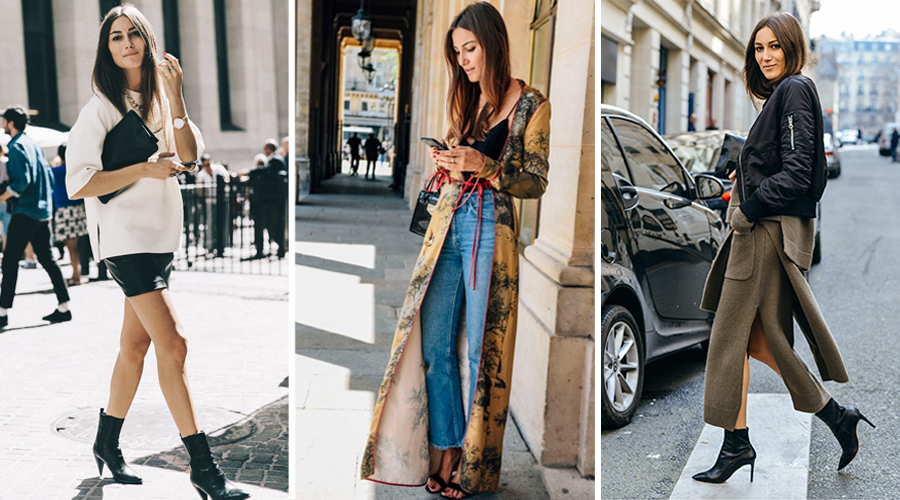 If your weekend wear has become activewear Vanessa Hong will steer you right
As the weekends can often be the busiest time, it's not uncommon to revert to sportswear. It's an understandable style choice in terms of functionality, but with no workwear restrictions in place, Saturday and Sunday should be a time for sartorial experimentation. Vanessa Hong gets it right. A striking figure, with her bleached blonde hair and unique take on edgy minimalism, Hong plays with flattering silhouettes in her relaxed but polished style — the perfect weekend combination.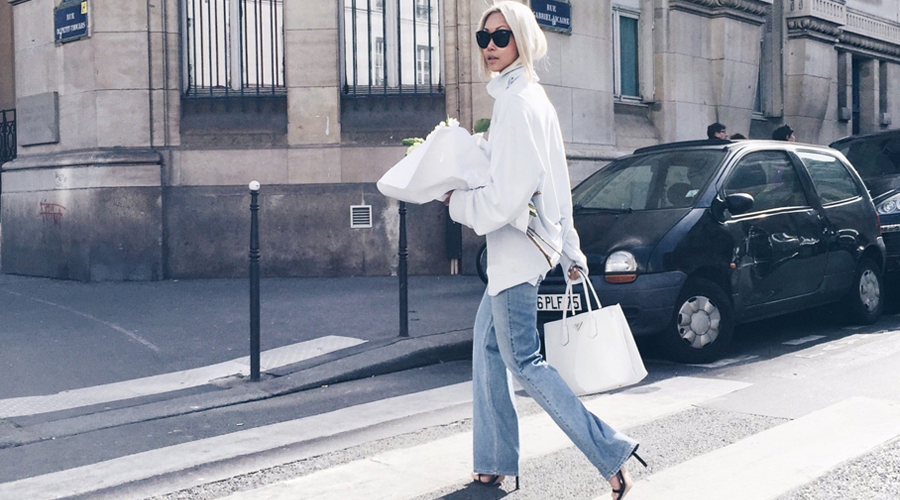 If you're feeling a bit mumsy take a look at Pernille Teisbaek
When Danish beauty Pernille Teisbaek first found out she was pregnant, she had one ambition: to retain her sense of style. Refusing to relegate her designer clothes to the back of her closet, she held true to her day-to-day aesthetic of pairing low-key, natural pieces with fashion-forward trends. Matching Gucci tees to pencil skirts and statement heels, or flattering her bump under Balenciaga blazers, her Instagram is a pregnancy style how-to. Continuing the effortless elegance post-birth, the fashion consultant proves that even with a little one around, it's important to take time to focus on yourself. Your life might change, but your style needn't have to.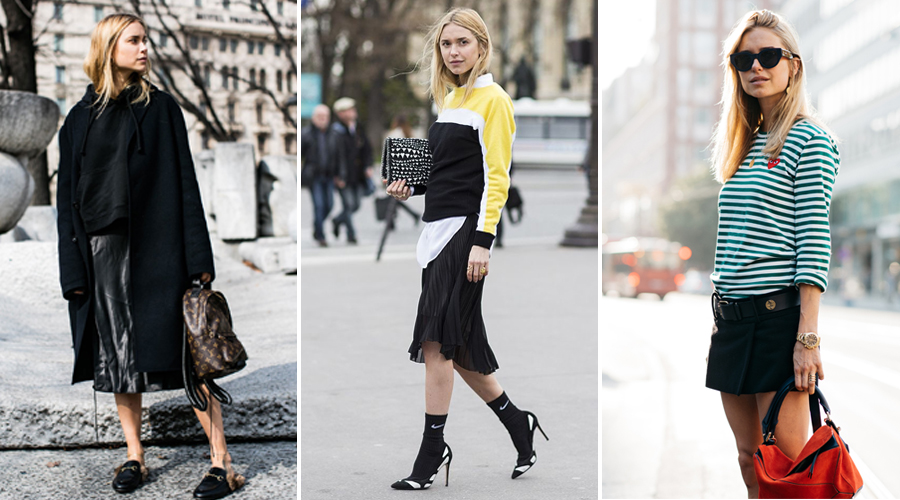 If you just feel a bit over it, Lyn Slater is your lady
Lyn Slater never set out to be a style icon. Snapped by eager photographers who mistook her for someone of great style significance while she was waiting for a friend outside a restaurant not far from New York Fashion Week, she took it as a compliment and started her blog, Accidental Icon, just days later. Though her looks may be a little avant-garde for some — Yohji Yamamoto and Rei Kawakubo are among Slater's favourites — it serves to prove the point that there is no better time to experiment than now.