Is there anything more comforting than a hot, steaming brew? Always there to remedy a case of the seasonal blues, the humble cuppa is like a relaxing, fulfilling, therapeutic bath — on the inside. Whether you're an Earl Grey, Chamomile, Chai or classic EB kind of guy/gal, our preferences are as varied as our personalities. What remains the same, however, is the need for a quality, character-defining vessel from which to sip the soul-warming delight. Here is our pick of the crop of fine tea accoutrements depending on your personality (because only the best will do).
The Minimalist
Pared back and with an air of nonchalance, minimalist sippers know it's all about what's in the cup rather than what's on it. This fuss-free ivory mug crafted by the maestros at Bernardaud from porcelain is ideal for those who want to keep it simple.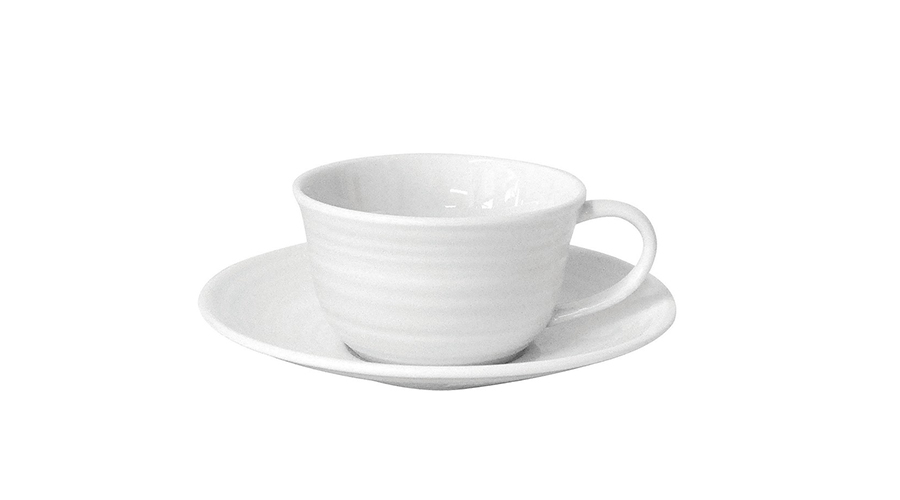 The Modernist
If you're averse to the classical vessels of yesteryear, this highly-engineered glass specimen should do just fine. Handmade in Italy by the technical glass blowers at IVV, not only will it keep your tea warmer for longer but it's also dishwasher friendly.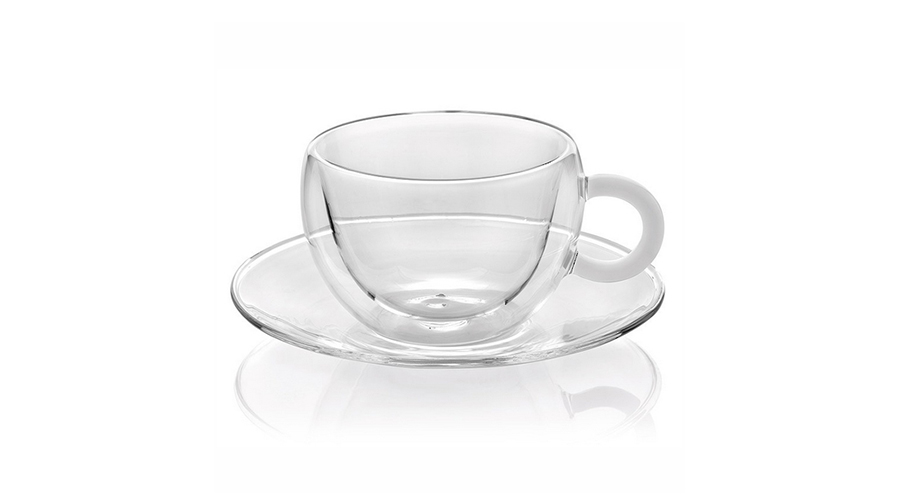 The Vintage
With more florals than you can shake a cherry blossom branch at, the rose-inspired ceramics from Royal Albert are a delightfully retro way of reminding us of our airs and graces. As delicate as they come, this eggshell green polka dot number — complete with saucer and plate — is a dainty way to warm one's cockles.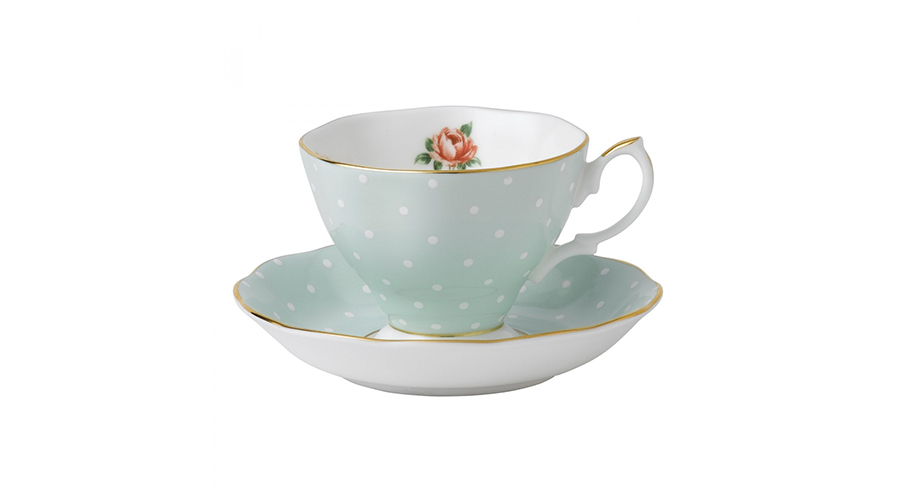 The Adventurer
While we wholly recommend putting the feet up and switching off to fully enjoy a good cuppa, sometimes life gets in the way and tea on-the-go is better than no tea at all. Whether on a trek through the wilderness or a lengthy journey to work — this Impulse insulated mug is a traveling must.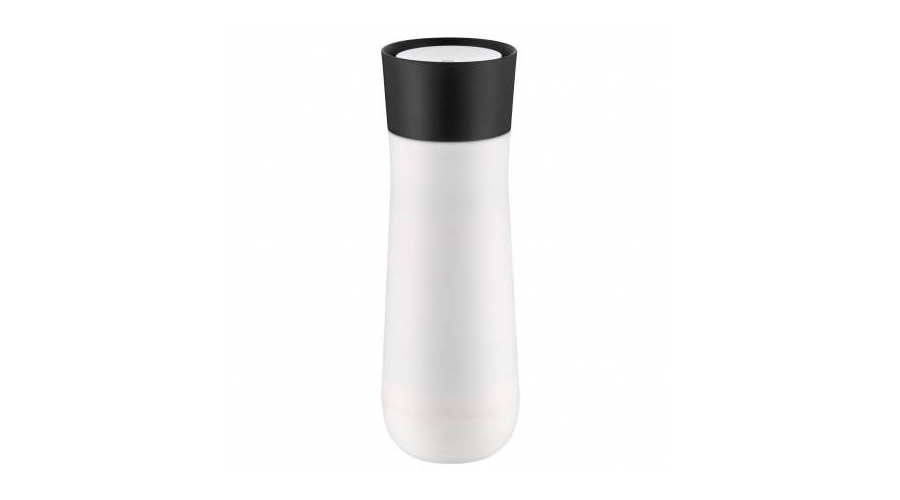 The Regal
Next to line-up of cucumber sandwiches, clotted cream scones, and a ramekin heaped with sweet strawberry jam should sit a tea set so regal it would make the monarch herself blush. Ideal for those high-tea traditionalists, this elegant Empire Pearl cup and matching saucer set, designed by Georgina Chapman and Keren Craig of Marchesa, is fit for a queen.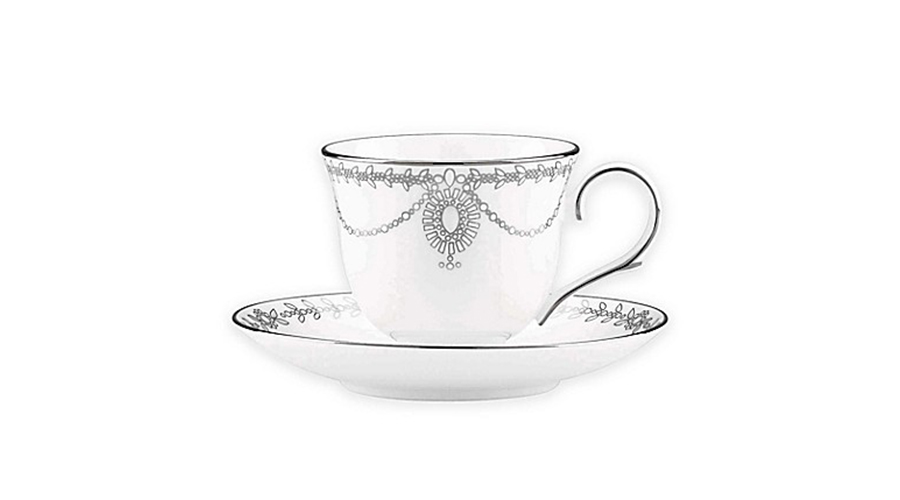 The Bambino
We've all been there — ready to dip into a fresh cuppa when the sticky-fingered child nearby decides they want whatever it is that you're having. Thanks to the everlasting Bunnykins nurseryware, kids can keep their hands off yours and instead have their own (…mug, of course). Fill this two-handled treasure with milk or OJ for miniature tea-totals while you enjoy your brew the real way.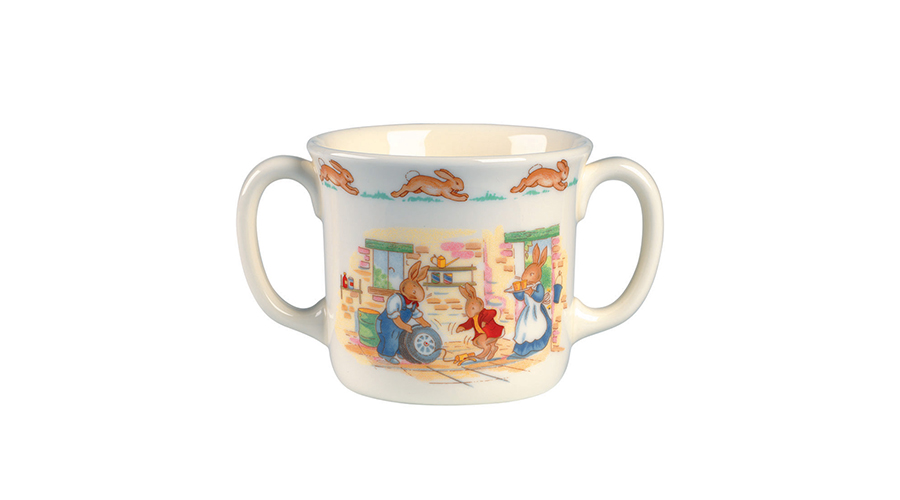 For all of the above visit The Studio of Tableware in-store or online here.
5 Harold St
Mount Eden
Auckland
(09) 638 8082