Let's face facts — perfect symmetry isn't afforded to everyone. There are only a few out there who can get away with wearing any style of specs that catch their eye. For the rest of us, finding the frames to suit our various face shapes is no mean feat. With a few pointers, however, the quest to find the perfect pair of glasses is made much more simple.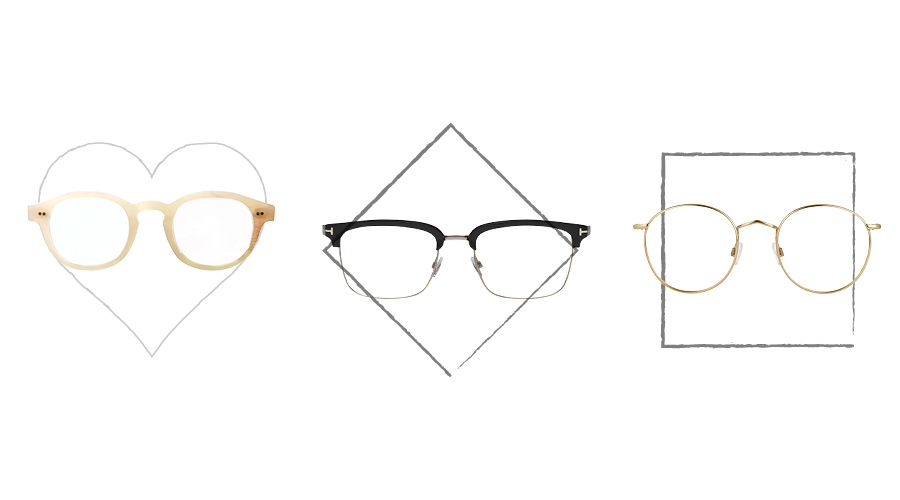 If you have a…
Heart Face
Something wider at the bottom of the frame will balance out a heart-shaped face. Soft colours and materials will help to keep proportion. Avoid reflecting the shape of your face in a frame.
Try: Lewis Fredericks lf02 foster blond opticals from Workshop
Diamond Face
You are lucky enough to have a rare face shape with high cheekbones but need to draw attention to those eyes. Choose frames that are top heavy, rimless or oval. We see your cheekbones already so avoid narrow frames.
Try: Tom Ford half-rim optical frame from Parker & Co.
Square Face
For those with a strong chin and prominent forehead, maintain 20/20 vision with round or oval frames. These will draw people to your eyes and not your jawline. Colour is not your friend.
Try: Moscot Zev TT SE in gold from Parker & Co.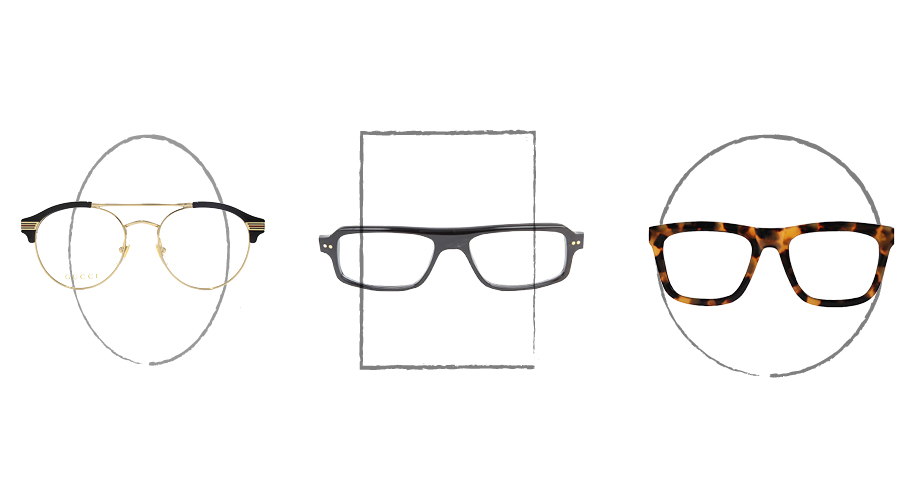 If you have an…
Oval Face
Considered a lucky face shape among glasses wearers, there's really no limit on style and shape. The only consideration is choosing a colour to match or complement your complexion.
Try: Gucci glasses in black and gold from Parker & Co.
Rectangular Face
The wider the better to play with proportion. Draw upon the wealth of experience of your optometrist to choose frames with the depth and design to add width to your face.
Try: LF25 glasses from Crane Brothers
Round Face
Rectangular frames are best to soften the jaw and brow. Try something with colour or distinctive arms. Avoid anything too large as this will only accentuate your face shape.
Try: Deep Freeze Crazy Tort glasses from Karen Walker