The season of gifting, while on the surface a time of 'great cheer,' has the potential to dredge up underlying anxieties like nothing else. Questions of what to buy someone become questions of how well you know them, how personal you should make their gift, whether the funny present you bought them will actually garner a laugh and the awkwardness of what to do if it doesn't. From significant others to colleagues, there are certain people who are particularly difficult to find presents for, but not if you know where to go. Considering that Simon James Design has long been our secret weapon, one-stop-shop for everything gift-related, we thought we'd put together a simple guide for how to nail this year's presents for those hard-to-buy-for people. You're welcome.
For the man who has everything
Notoriously difficult to buy for, this man knows what he wants and will likely already have it well before Christmas rolls around. The key to finding the perfect gift lies in embracing the unexpected and taking risks. Find something that he likes but that he wouldn't necessarily purchase for himself.
Our top 3 picks (pictured) are the Open Sesame bottle opener from Skultuna, the Rock serving board from Tom Dixon or the Pure Black knife series from Stelton. Non-essential but eye-catching pieces, they offer a touch of luxury and are ideal for the season of entertaining.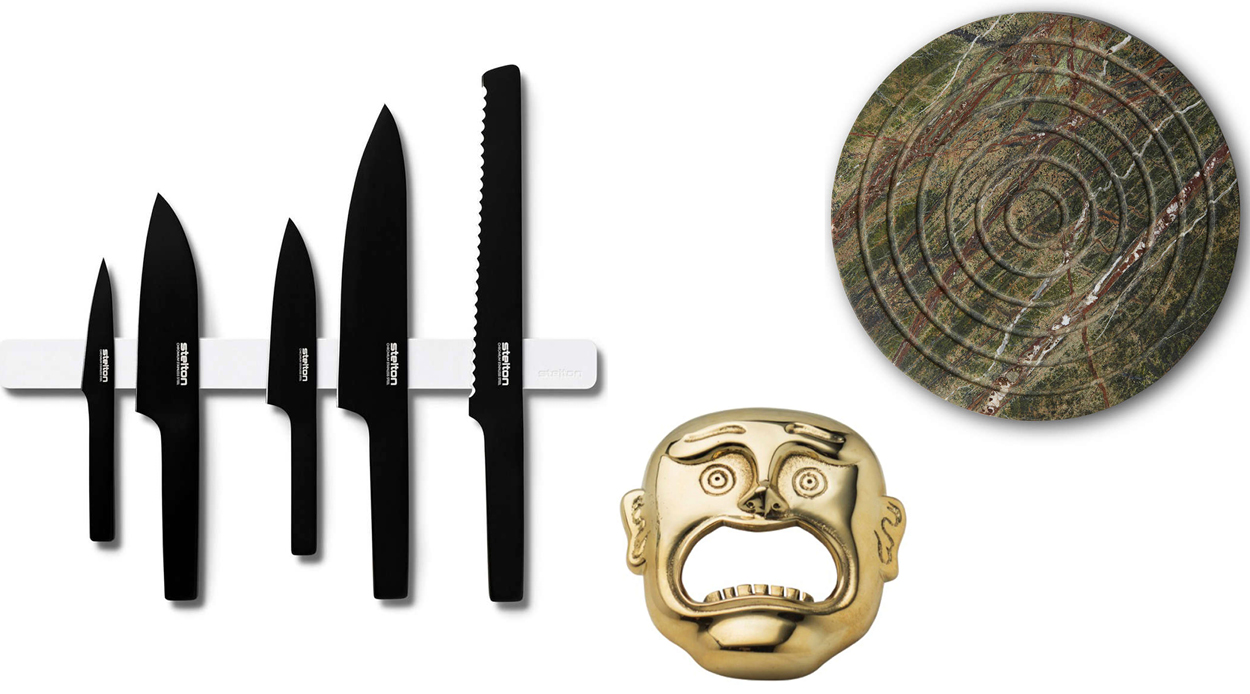 All available from Simon James Design.
For the woman with particular tastes
Keep it simple should be your mantra when buying for the woman who has an eye for luxury and a taste for the finer things in life. While fashion and jewellery is usually the best place to start, ensure you opt for something timeless over something trendy.
Our top 3 picks (pictured) include Jessica McCormack's Ball n Chain collection (its versatile nature allows for customisation according to the wearer's tastes), the Moons Dress from Georgia Alice and Sophie Buhai's Classic circle bangle. Easy-to-wear while still offering understated opulence, these gifts have shelf lives far beyond a single season.


All available from Simon James Design.
For the organiser
Uninterested in fuss or clutter, this person is all about practicality. Often preferring no gift over something they can't put to use, they are easy to please if you can find pieces that offer the right balance between functionality and form.
Our top 3 picks (pictured) are the Dew trivet from Skultuna, the Minimalux ballpoint pen and pen rest and the Monuments magazine holder by DUBOKK, for their sculptural sensibilities and inherently practical applications.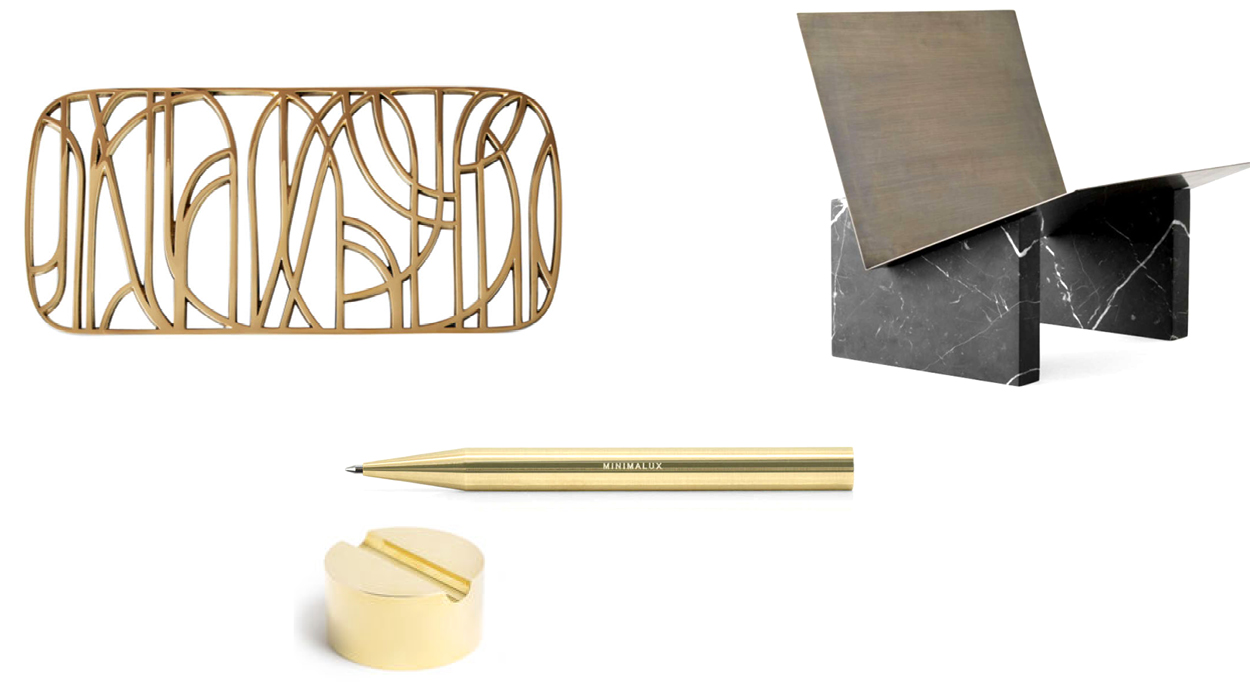 All available from Simon James Design.
For the vanguard
Think about that friend or family member who likes to push the envelope. This person is recognised for always being the first to know about trends and revels in the attention they get from leading the charge. So when it comes to gifting, think about showpieces. Pieces that are ahead of the game.
Our top 3 picks (pictured) are the Theresa Arns-designed Echasse vase, and the Richard Sapper Whistling kettle from Alessi (both examples of cutting-edge design) and Sophie Buhai's Elegant scrunchie (because the 80s are back and if anyone knows it, this person does).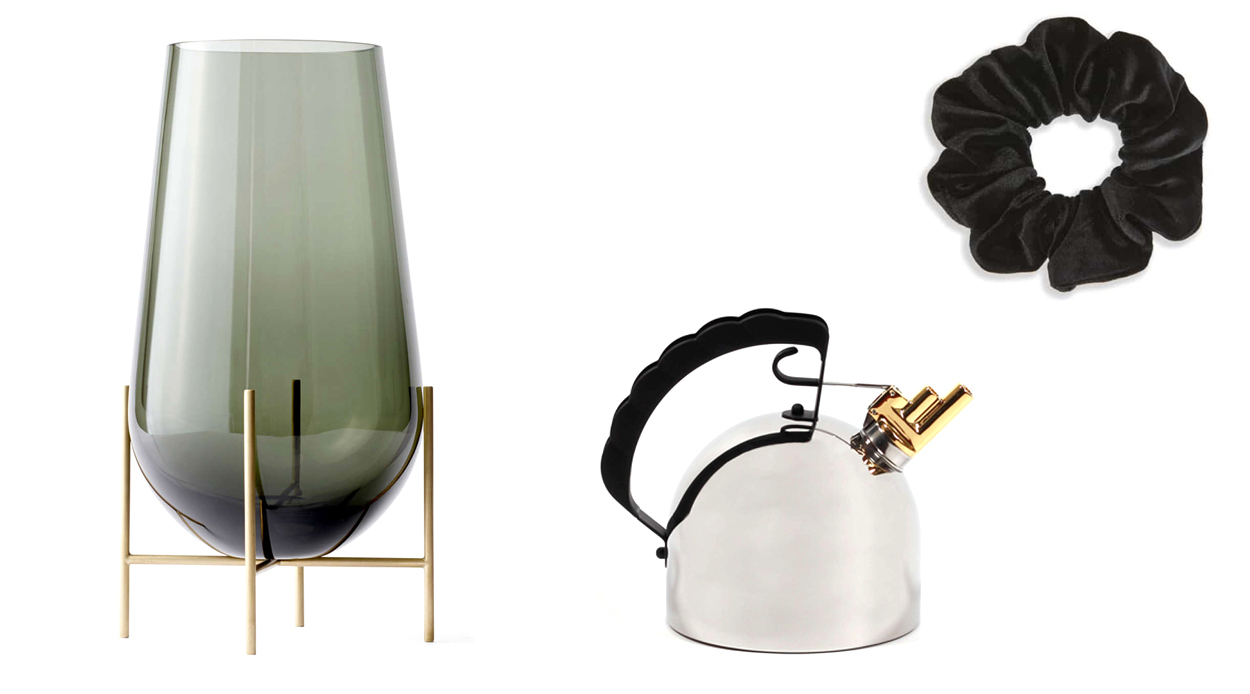 All available from Simon James Design.
For the person you don't know well enough yet
For the acquaintance you feel obliged to get a present for or the person you are just starting to get to know, this type of gifting requires something that is appropriately thoughtful without being too personal. No need to risk-take here, stick to an easy-to-like gift that is useful and attractive.
Our top 3 picks (pictured) that strike the perfect balance between well-considered and universally appealing are Aesop hand and body balm, Tom Dixon's Stone candles and a bookmark, also by Tom Dixon.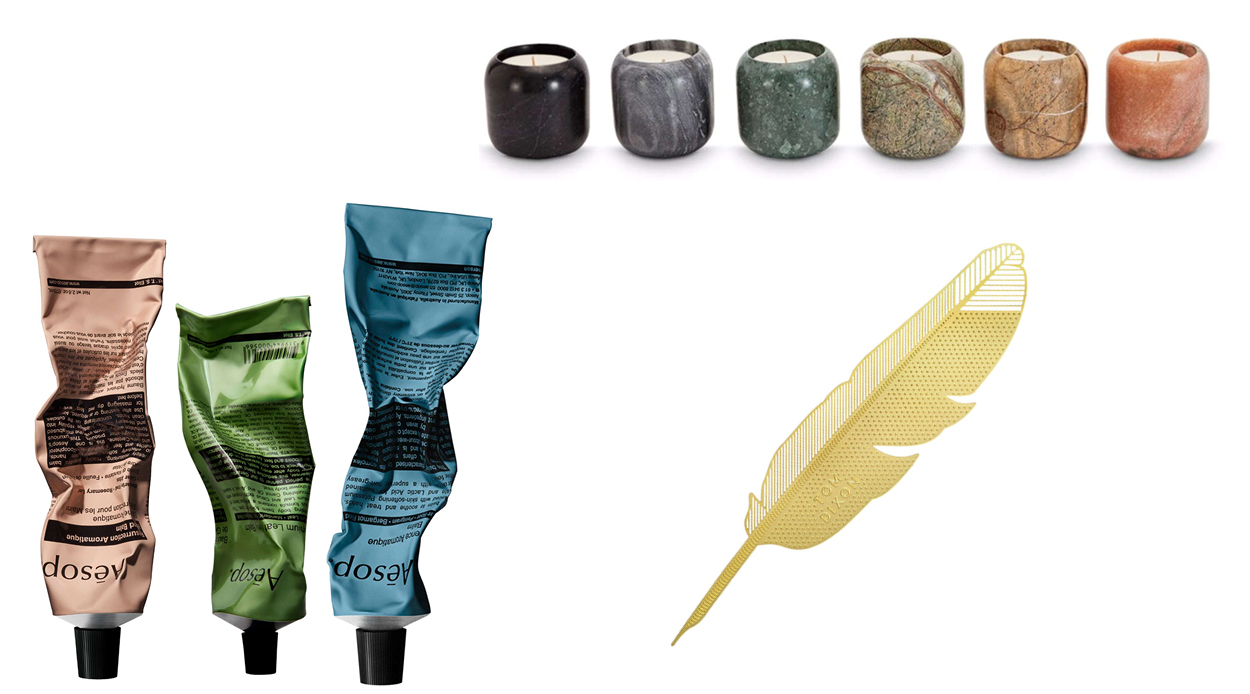 All available from Simon James Design.