As the heavy winter coats, fur jackets and thick, woollen jumpers slowly make their way to the backs of our closets, a fresh, new drop of springtime favourites make their way in. This season, there will, of course, be classic blazers and a great pair of jeans destined to see us through years to come, but there's also an influx of fashion with a little bit of flair (note: an absence of spring florals).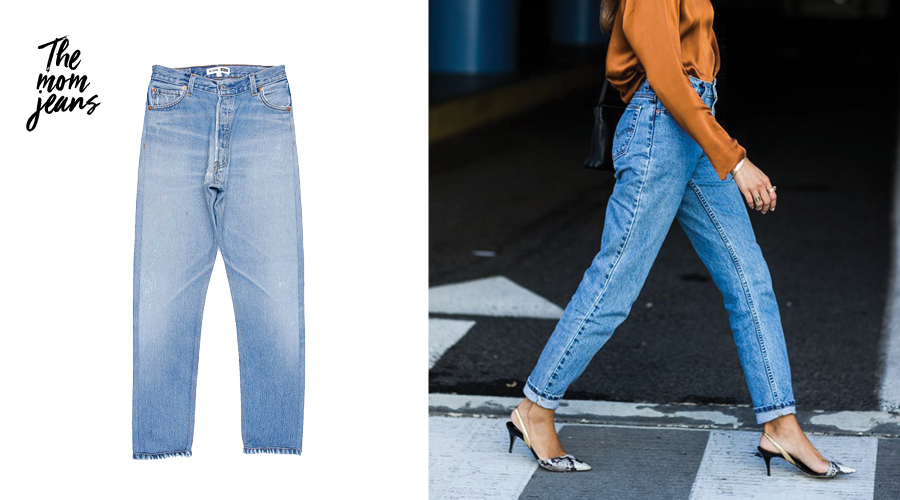 When it comes to denim, it's all about the fit, and it doesn't get much more flattering than a repurposed pair of vintage high-rise, ankle crop classics by RE/Done, paired with a kitten heel, statement blazer and crisp white shirt.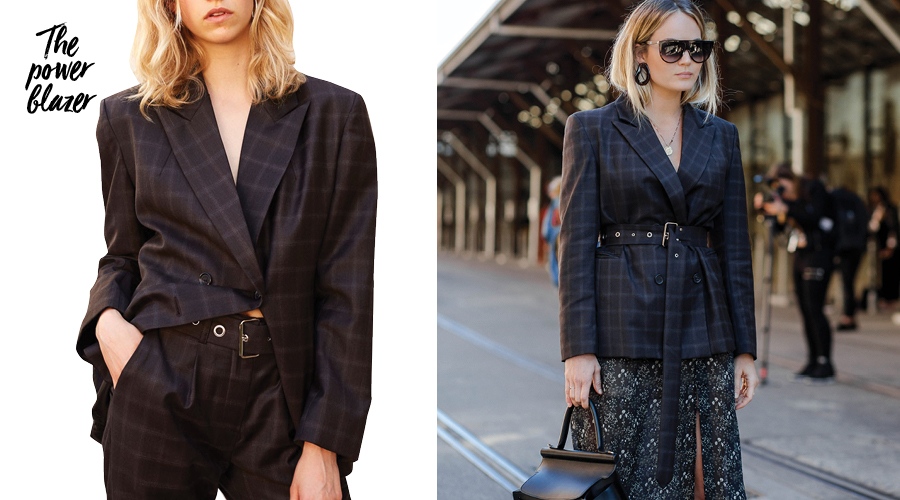 The Power Blazer by Wynn Hamlyn is a piece that goes with almost any outfit. With an understated checkered print and boxy, oversized fit, it can be styled to suit a more feminine ensemble with the wool eyelet belt or simply left undone for a more androgynous aesthetic.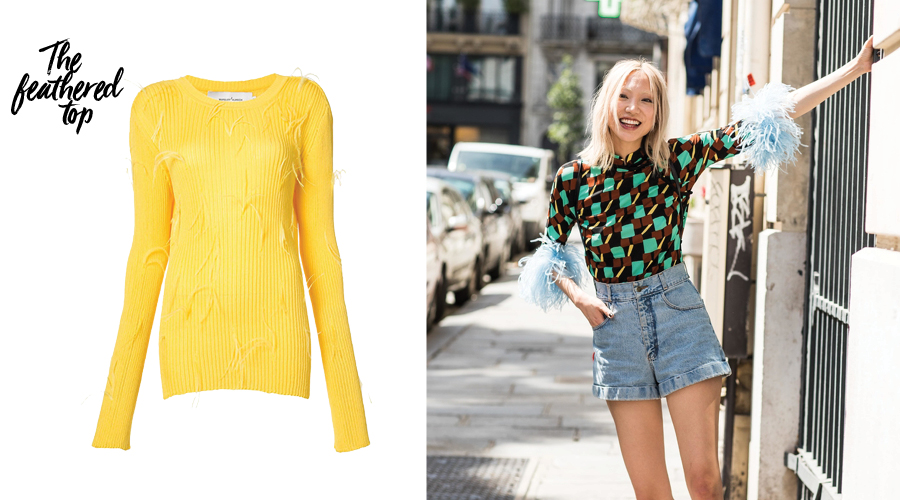 The question: whether to feather? The answer: absolutely. Marques Almeida upped the ante on this simple knit by adorning it with feathers and, of course, being yellow, it's perfect for spring. Yes, please.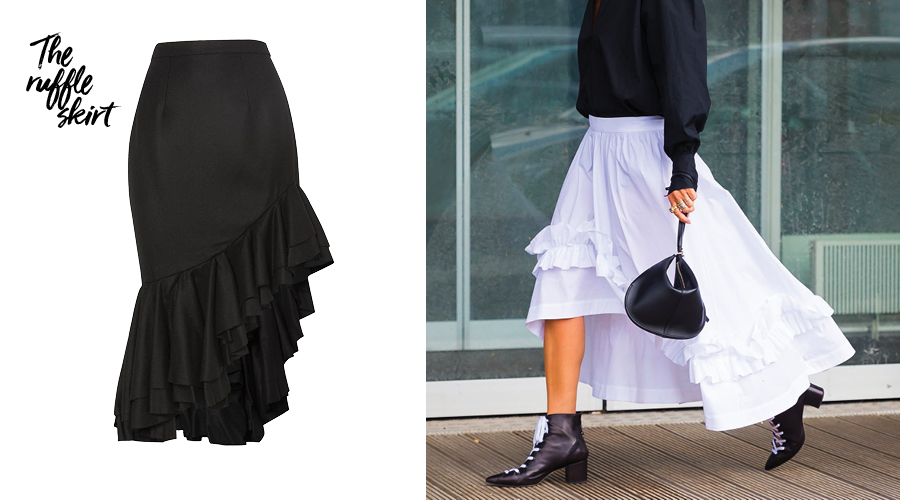 You know the weather is warming up when a skirt comes out to play, add some ruffles and you've got yourself a party. No one does it better than Maggie Marilyn, you can bet we'll be strolling down the street in her 'I just want to be free' skirt.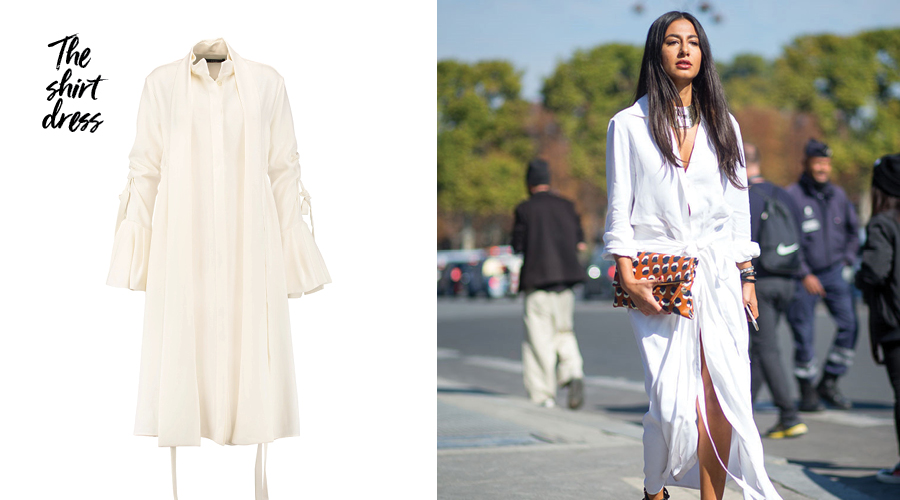 As it's time for the legs to make an appearance, put them front and centre with Ellery's Inez shirt dress. With its dreamy, pussy-bow tie, soft bell sleeves and adjustable belt, it comes with choices — it can be worn floaty with a statement clutch or cinched at the waist for a more refined silhouette.
The Shelter
78 Mackelvie St
Ponsonby
(09) 376 6544