Range Rover adds to its fleet of luxury SUVs with the sleek and thoroughly modern Velar.
After an illustrious history that's seen it rise from off-roading weekend pursuits to become arguably the most coveted breed of SUV on the road, there's much to admire about the Range Rover brand. With desirability for the marque's elevated sense of luxury at an all time high, there was no better time to expand its fleet.
Its sights have been set on a new target: vehicles designed to navigate the urban jungle with simplicity and ease. The new Range Rover Velar is destined to be the most on-road-friendly model of the off-road brand to date. Launching in New Zealand today, it also, arguably, takes the title of the sleekest addition yet.
Designed to sit between the Evoque and the Sport in terms of stature and price point, (starting from $134,900) the Velar's avant-garde styling is an indication of the future design direction for the Range Rover brand, a philosophy the company calls reductionism where less is more. This simplified approach for Range Rover successfully retains the stylistic proportions of the hallowed vehicle, while positioning it at the forefront of modern design.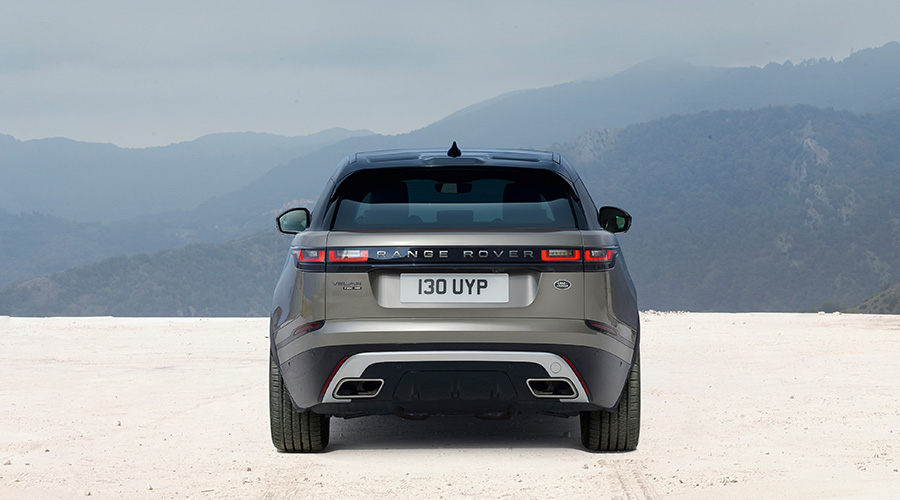 The focus on refinement in the Velar's case has resulted in a clean exterior finish, with flush door handles that disappear into the elegant side body panels and an integrated spoiler that, together, not only give the car a newfound level of aero dynamism, but a significant reduction of interior wind noise too.
It's inside the Velar where the exercise in minimalist restraint is most noticeable. With the strongest focus on technology ever seen from Range Rover the new Velar is void of most manual buttons, with all internal operations conducted on two high-definition, 10-inch touch screens. The idea is to emulate the simplicity of our home lives, where daily activity is seamlessly managed from screens and through helpful technology. The car controls are hidden-until-lit — which encourages a calming interior atmosphere — and set within a leather- encased dashboard.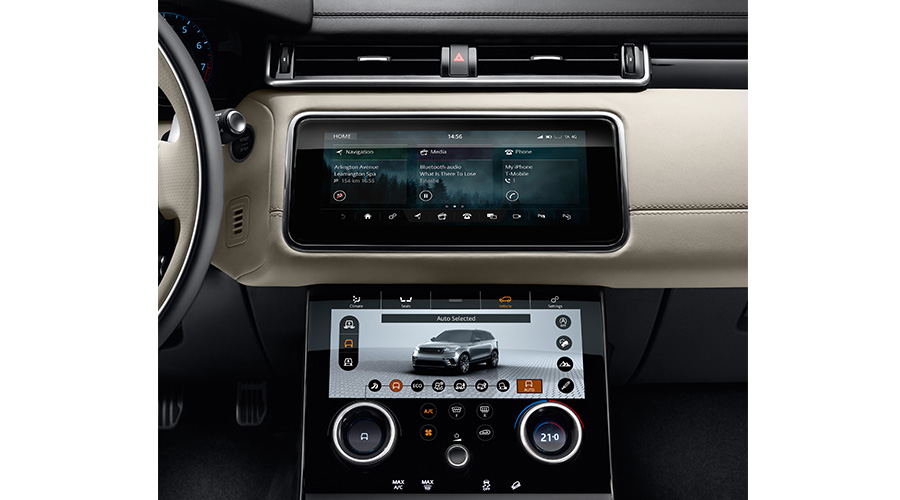 Further upping the game on its technological capabilities, the Velar's infotainment system learns from you, anticipating your needs and taking the stress out of everyday life by serving you what you want, when you want it — like any good personal assistant should do.
While Range Rover suggests that the Velar "will play a key role in maximising brand loyalty by providing a logical next step for buyers looking to move up from Evoque", we'd suggest the sophisticated styling of this new, refined model will also attract the attention of the Sport and even Vogue drivers looking for a more compact around-town option — a vehicle that can take on the pressures of congested city traffic with the poise and agility.