A trusty pair of sunglasses is as important an accessory as any, but one that is often underestimated. The shades you choose will dictate entire looks, speak to your personal style and offer the perfect escape from normality if you want to try something a bit different. That in mind, while hunting for my own new-season sunglasses, I found myself drawn in by Rag and Bone's varied lineup. Available from Sunglass Style, the New York label focuses on functionality and quality craftsmanship when creating its sunglasses, with the idea that each pair should feel like an extension of the wearer's persona. Feeling inspired, I formulated some outfits around the key styles from the collection — from tinted lenses to new-age cat-eyes —  it's time to discern which style to adopt this season…
Borrow the Boyfriend's Style
For those who naturally err towards a more androgynous aesthetic, this style of glasses is solid, square and often slightly oversized. The fact that this shape is typically seen on the faces of men does not exclude them from holding a place in your wardrobe. If you naturally gravitate towards a more relaxed look and pared-back sensibility, you'll take to these shades like a duck to water. Add a see-through handbag to emphasise how low-maintenance you are, and some sneakers for a touch of cruisy comfort.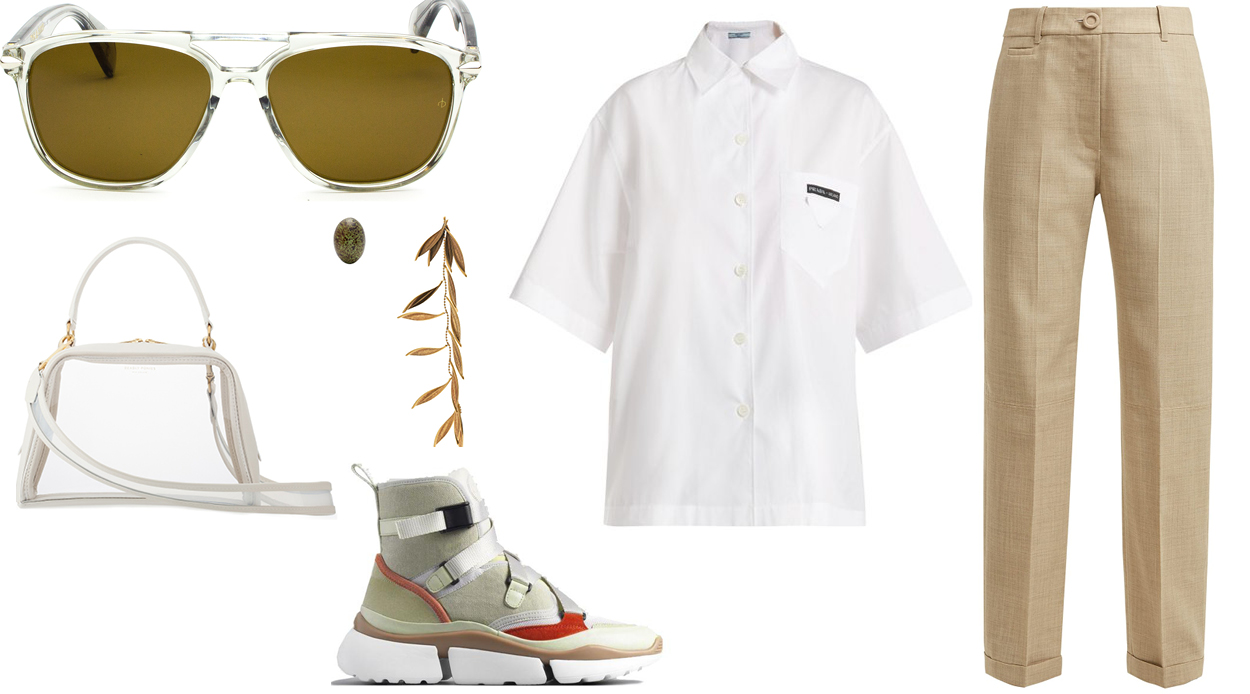 A New Kind of Cool
For those with a penchant for strong pieces and a sleek, simple palette, these sculptural shades offer the perfect jumping off point with their dark, modern shape lending a distinct 'cool' and definite air of mystery. Combine tailoring with intriguing details and hints of colour and texture to create an outfit that is bold without being brazen and refined without being conservative. Show a bit of leg, embrace a statement bag and don't be afraid to walk into a place like you own it.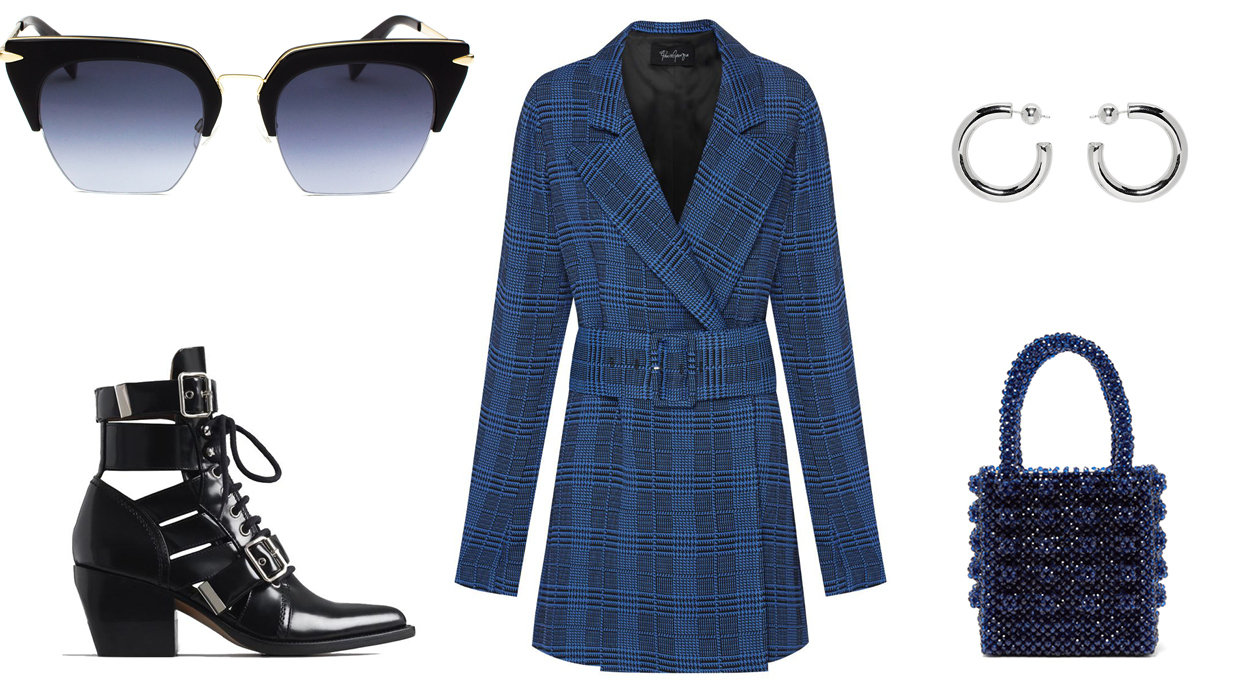 The Classic Reimagining
With tortoiseshell as the finish of choice, a passion for pattern clashing is all but necessary. These elegant frames speak to a timeless, uber-feminine style with hints of the classic cat-eye shape, but are more contemporary in their chunky sides and dappled pattern. Pair this pair with spots or stripes — or both if you're bold. But don't go overboard. Combine intriguing patterns with enduring pieces to create looks that remain in the realm of elegance.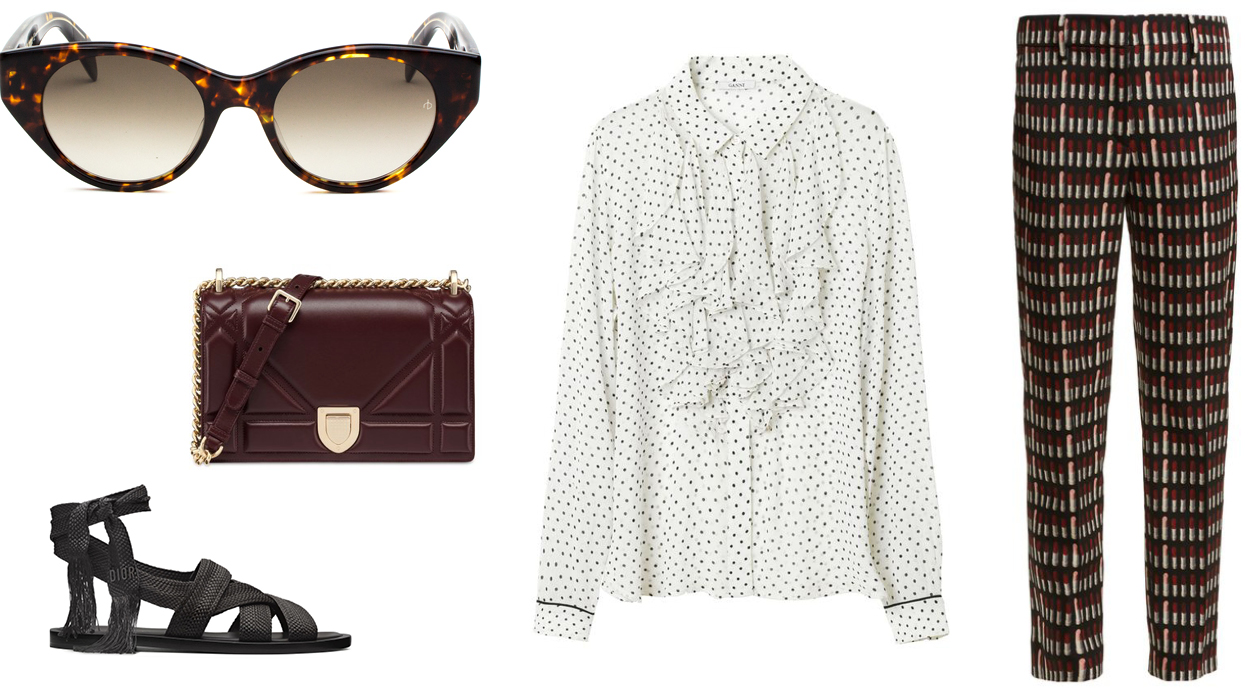 Retro Revival
Bring back a touch laid-back, rock and roll glamour with these tinted shades. Perfect for wearing all day (and all night if you want to be a bit 'extra') lenses like this demand an outfit with splashes of colour and a tasteful flair. Draw inspiration from the 60s with a classic mini and add some 80s sparkle with an embellished pump — this look will last the distance.