Last night in Milan, Prada sent a sateen-clad set down its SS19 runway with a collection that explored the dichotomy of conservative versus liberal, wrapping the two ideas seamlessly into looks that were apparently designed to reflect our conflicted times. And while this brand is renowned for pushing boundaries, often playing with the idea of ugliness as a covetable quality, the collection felt inherently refined. Granted, Miuccia Prada still managed to straddle (as she does so expertly) the line between gawkiness and elegance with adroit precision. Iconic Prada motifs in the forms of clashing prints, utilitarian details and distinctly sporty touches kept each look grounded in the identity of the brand while the knee-high socks, mini dresses and Bermuda shorts were giving us in the Southern Hemisphere some serious inspiration for our imminent summer wardrobes. This is why we should be taking some of our warm-weather style cues from Prada's runway.
Bermuda shorts seem to be coming through as this season's answer to summer pants. We're talking any iteration of a short that is a) not fashioned from denim, b) tailored and c) slightly longer than the cutoffs we're all used to donning when the weather heats up. Dispell any ideas that this style is reserved for hiking fanatics and kindly aunts, if Prada's variations are anything to go by, the formal short can be elegant, flattering and add a sense of refinement to summer getups. Pair with a relaxed T-shirt, a slinky singlet or loose billowy short for the ultimate out-of-office look.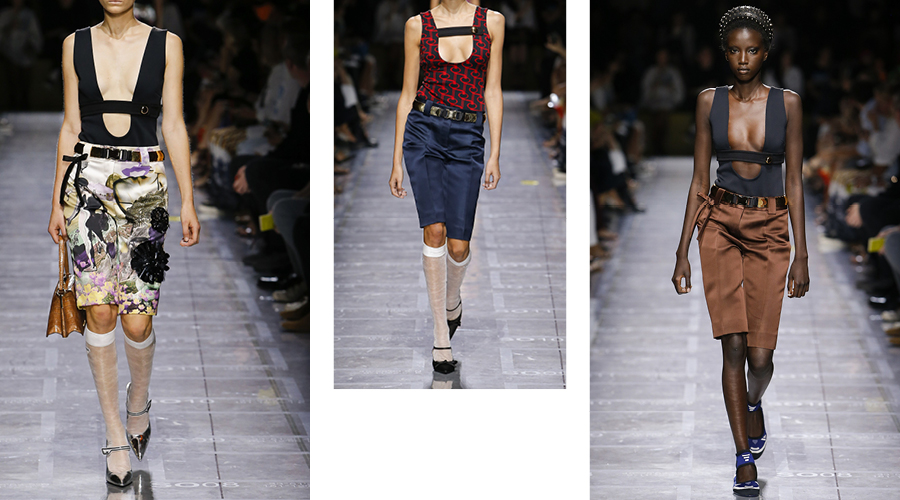 The perfect summer dress seems to have materialised in the form of Prada's thinly-strapped, A-line mini. A reminder that summer dresses need not be frilly, emblazoned in florals or bohemian, this sleek piece is the kind of throw-on thing we covet in our neverending search for 'ease' when it comes to warm-weather dressing.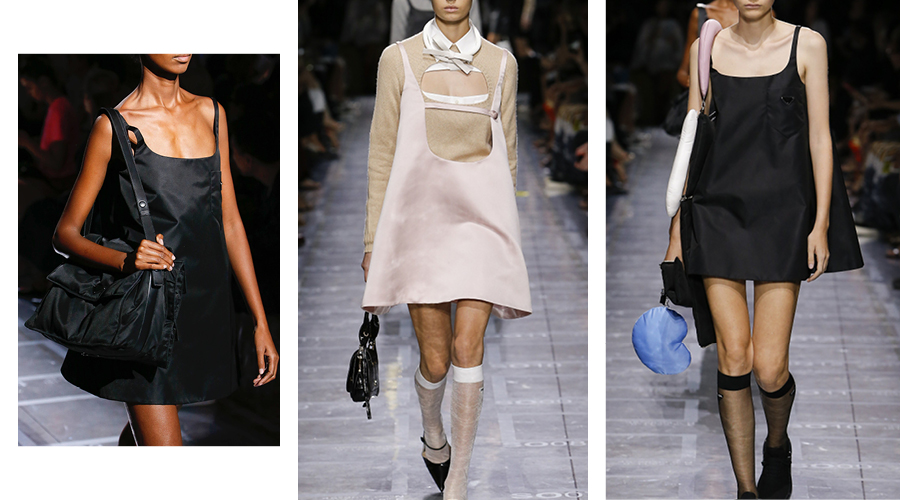 Headbands, continuing their takeover of fashion's fiercest heads, are standing out as the ultimate accessory for summer. While Prada's distinctly thick iterations were bold and statement-making (which is an excellent option if you wish to evoke a kind of modern-1960s-sweetness), headbands in any form will stand you in good stead when it comes to days spent at the beach, not to mention unruly summer hair and the kind of devil-may-care attitude we all inevitably end up with during the silly season.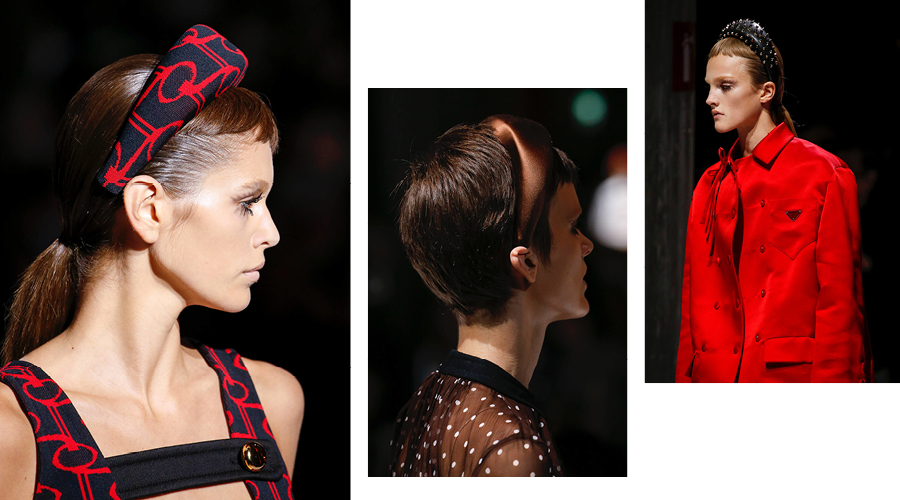 Sheer is here to stay, it seems, with the translucent trend appearing on a number of runways across fashion month so far. Prada's see-through, knee-high socks, for instance, were one example of how sheer detailing can add intrigue to a look, especially when paired with a mini hemline. Chiffon skirts and translucent dresses also offered inspiration for summer evenings, allowing the wearer to reveal just enough…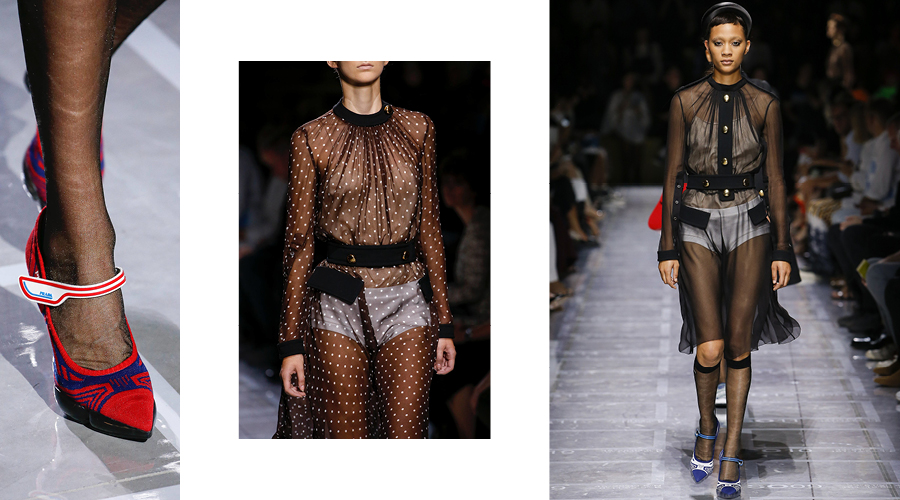 Tie-dye, before you avert your eyes in disgust, might just be making a comeback. Featuring the print typically associated with hippie culture and 60s rebellion on a number of dresses and skirts, Prada eased us into the idea that perhaps the pattern could undergo a chic reimagining. And while we're not quite ready to rush headlong into this one, we're open to adding it to the summer wardrobe —  in moderation.