The cyclical nature of fashion dictates that a degree of nostalgia will always exist in the industry. And at the moment, it feels like we're really in the midst of a happy retreat to the 90s. Bucket hats, grungy minimalism and neon are being seen more and more on front rows and in collections of some of fashion's most renowned brands — and Prada is no exception.
You might remember the Italian label's iconic Linea Rossa collection from 1997. Designed to elevate the functional, it was a simple line that came to stand for a new breed of modern luxury (and was arguably the first indication of what would become the current 'athleisure' phenomenon). Since it's 90s heyday, Linea Rossa has been held up as a fundamental part of Prada's aesthetic history and a bona fide favourite among collectors. So when the brand announced that Linea Rossa would return to the FW18 runway, it was met with a warm welcome.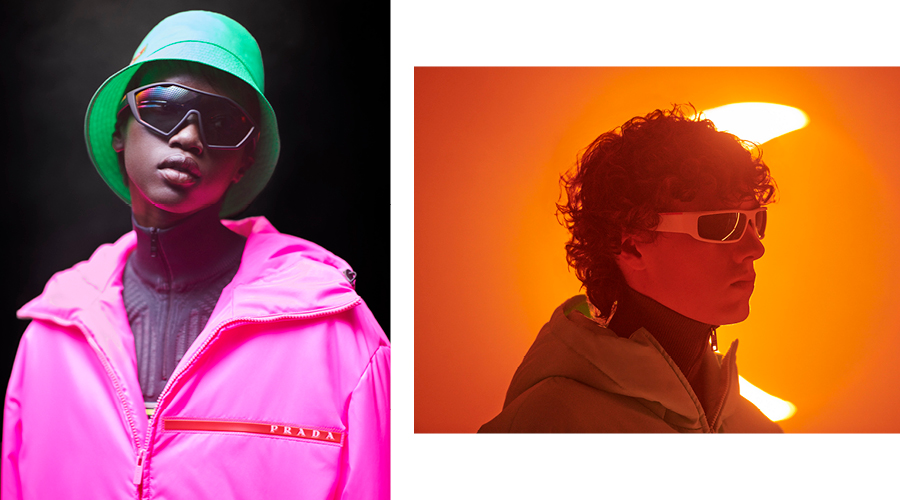 The new iteration retains its retro-minimalist feel and simple silhouettes but feels modern and entirely appropriate for the way we're dressing now. Showcasing a focus on technical detailing and cutting-edge production techniques, the pieces proffer impossible-to-ignore neons as the tones of the moment, with quilted pants, padded jackets, anoraks and bucket hats all rendered in bold, block colours. It's a meeting of form and function, where each piece is practical against the elements as well as being undeniably sleek. And while it isn't just a re-hashing of the original, the new Linea Rossa still pays homage to its origins with the collection's hallmark — a single, red stripe — still taking pride of place.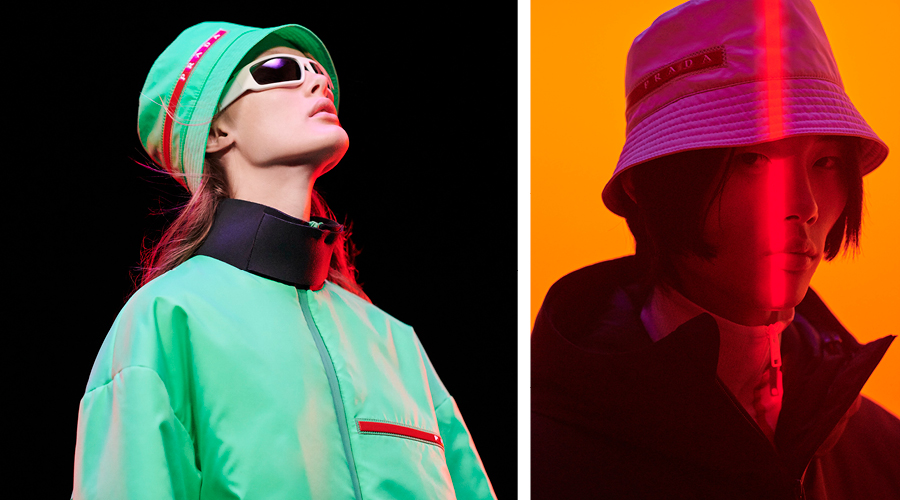 Favoured by a number of rappers including Kanye West and A$AP Rocky and recently drawing the likes of Sara Sampaio, Ansel Elgort, Khalid and Adriana Lima (among others) to its official launch in New York, Prada's Linea Rossa has, incredibly, made its way to Auckland, launching today in the Queen Street boutique. Considering that only a few Prada stores around the world were selected to carry the line (none in Australia, by the way) it's a bit of a coup that we're able to have such an iconic collection right on our doorsteps.
So go forth and embrace the 90s nostalgia. This is high-vis haute fashion at its best.
Prada
45 Queen Street
Auckland
09 366 7121