Deadly Ponies has, for a long time, been one of our infallible go-tos for all things pretty and practical. Renowned for its refined, unique handbags and versatile carryalls, the brand may have been around since 2005, but it continues to grow and develop with each season, keeping us on our toes with its innovative fabrics and artistic prints.
Taking yet another step forward, Deadly Ponies' flagship, which has been noticeably absent from the Ponsonby retail scene of late, has just reopened its doors after undergoing a full-scale facelift — and the sleek, new spot feels entirely befitting of a brand that's really hitting its stride.
Working with acclaimed interior designer Katie Lockhart, Deadly Ponies has transformed its Mackelvie Street villa into an elegant, understated space. Citing his intention to "create a home for the brand," Creative Director Liam Bowden saw right now as the perfect time to give Deadly Ponies the kind of environment that expressed its more grown-up aesthetic. With quintessential touches that make the store feel inherently linked to the brand we're all familiar with, the store is lent an air of sophistication via a strategic use of furnishings and art.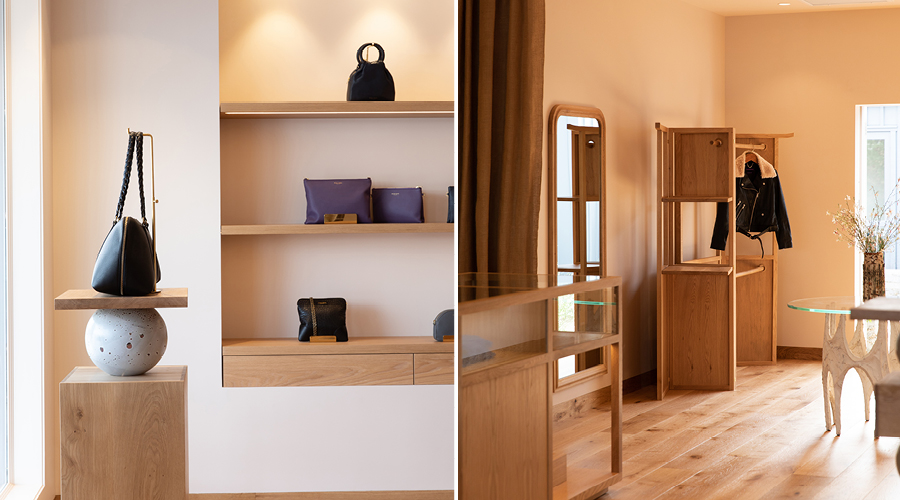 "We furnished the place as we would a home," Lockhart divulges, telling us how accoutrements were sourced from Japan, bespoke ceramics handcrafted by local ceramicists Hayley Bridgeford and Bronwynne Cornish, and pieces of art sourced from local artists.
From its light-filled interior, the back of the store opens up onto a courtyard styled after a wild English garden and executed by landscape architect Jared Lockhart. It bestows a sense of calm refinement on the space, where the raw, minimalist materials like oak and stone inside meet the lush greenery of outside, coming together in what feels like an honest expression of where Deadly Ponies is now, and where it is heading.
Deadly Ponies
70 Mackelvie Street
Ponsonby
(09) 376 3469