Bringing with it a flourish of designer labels, street style pappers, parties, shows and all-around glamour, New Zealand Fashion Week has just taken over Auckland city. A highlight on any fashion follower's calendar, herewith we present seven of our favourite happenings from NZFW 2017.
Trish Peng's Floral Dress
Every year we see an incredible collection of gowns float down the runway, the closing piece always being a highlight. This year, in collaboration with the National Flower Promotion Group, Trish Peng's final creation was particularly magnificent, as she debuted a dress made entirely from fresh, New Zealand-grown flowers. Using intricate hand stitching, the spectacular piece has briefly — the flowers can only survive for three days without water — wowed the world.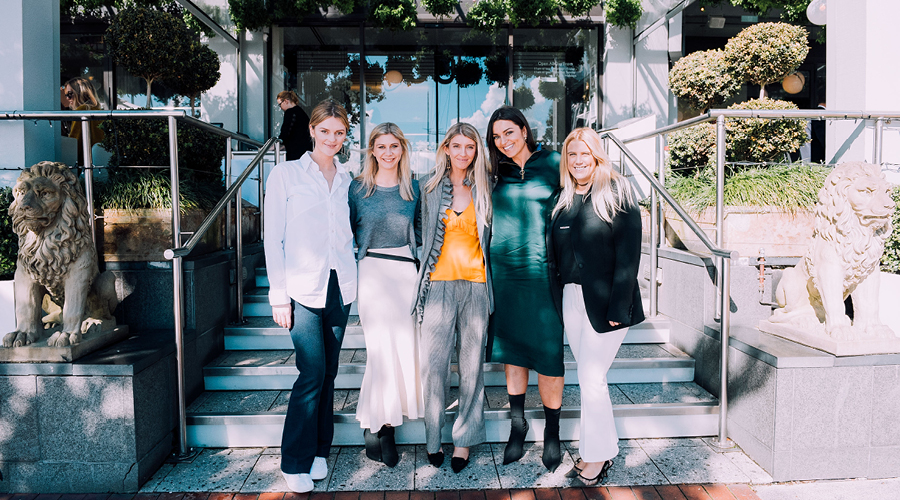 Lunch with Maggie Marilyn
To celebrate an incredibly successful year that saw the young designer as a finalist for the LVMH Prize and land a place on the coveted Net-a-Porter, Maggie Marilyn hosted an intimate three-course lunch at Soul Bar & Bistro at Viaduct Harbour. The setting was beautifully decorated with flowers by La Femme Fleur and as guests sipped on Perrier-Jouët Champagne they were treated to the story of how the brand came to be by Jo Knight and Maggie herself. Having recently been labelled as 'one to watch' by New York Magazine, we can certainly assume this is only just the beginning.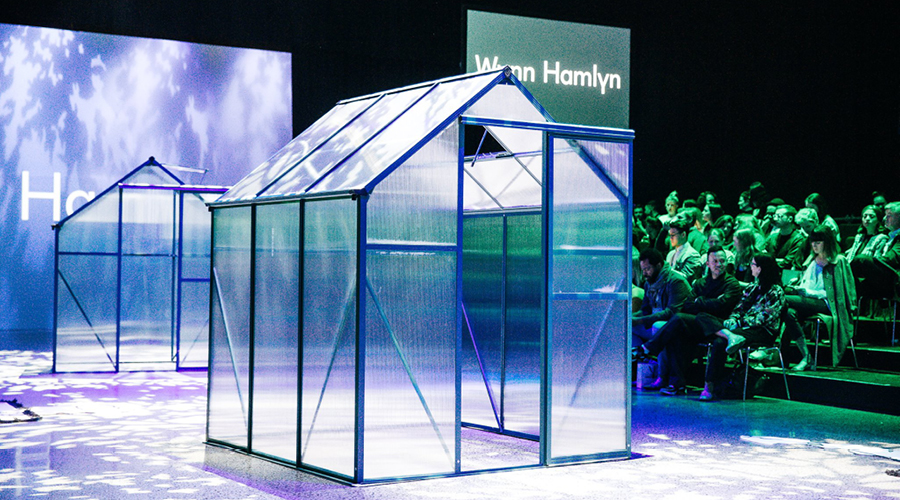 Wynn Hamlyn's Greenhouses
An exquisite evening, Hamlyn showcased a collection of trans-seasonal clothing titled, Seasons. Models walked past greenhouses and upon floral carpets in a seamless fusion of summer and winter style. Springtime florals paired with chunky brown woollen knits, while bright-red asymmetrical garments, khaki, navy blue and denim added to the subtle 70s vibes — it was, quite simply, cool.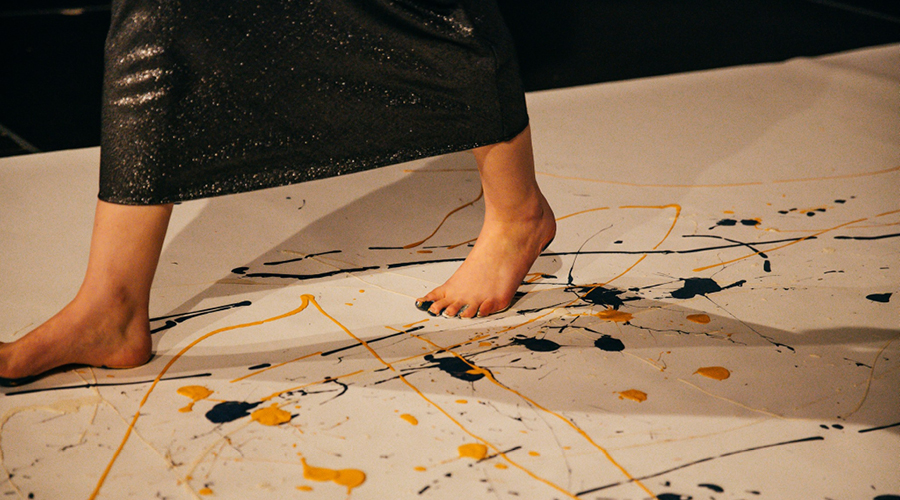 Ovna Ovich's Artistic Runway
Piquing our interest on Wednesday night, the models at the Ovna Ovich show sauntered barefoot down a paint-splattered runway, the colours seamlessly aligning with the palette of the collection. Black, navy, khaki, cream and mustard yellow took centre stage, and by the end of the show, the runway itself was a work of art.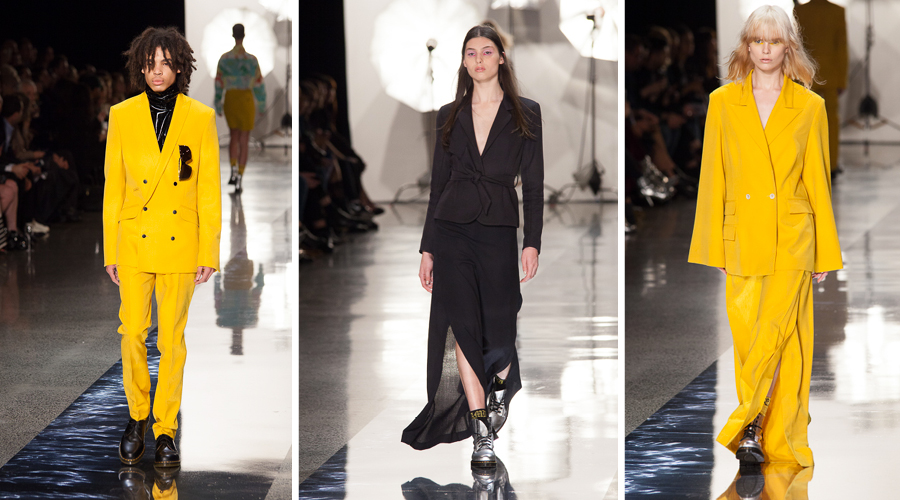 Zambesi
It's been 38 years since Zambesi's unique aesthetic first made an appearance on our runways, and the iconic New Zealand label has firmly cemented its place in our wardrobes ever since. This year's AW18 collection introduced us to an unexpected and exciting injection of yellow and incorporated a few sharp sci-fi references, like the bold silver foil racing suits — an ode to the brand's relationship with Mercedez Benz.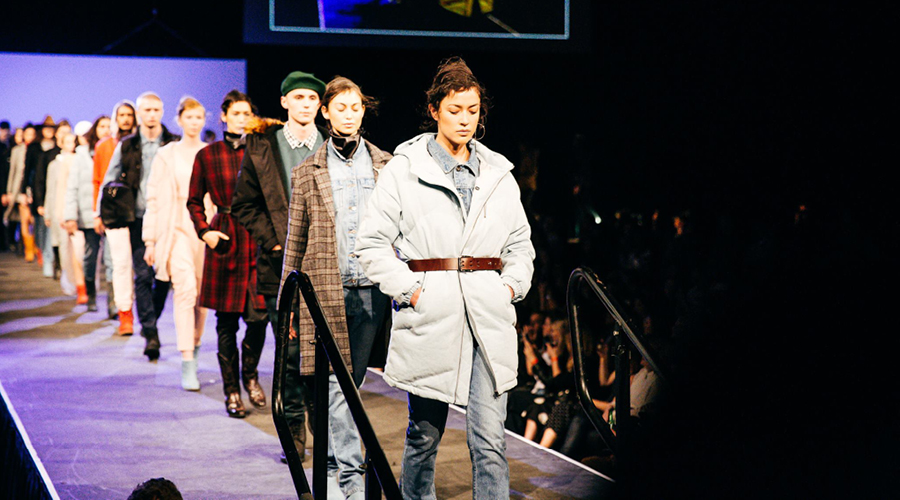 20 Years of Huffer
Celebrating its 20-year anniversary in style, Huffer took over Spark Arena for an extravaganza. The perfect ode to two decades done well.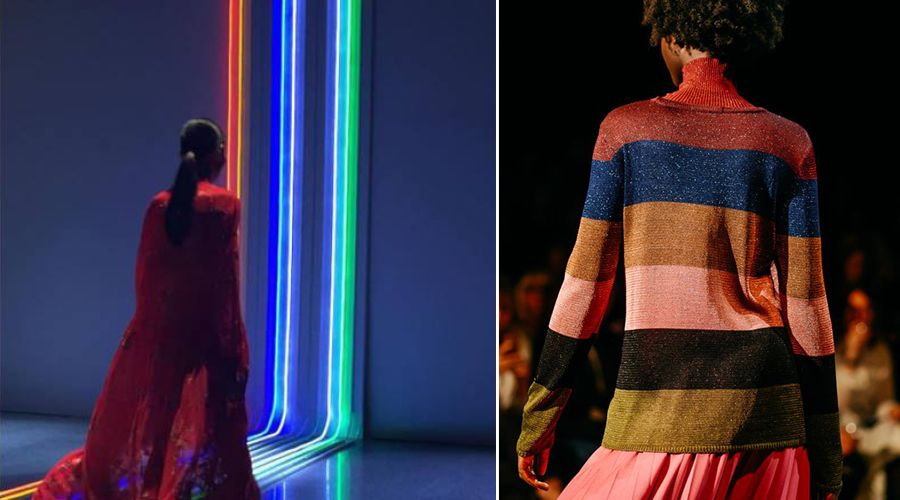 Electric Dreams at Kate Sylvester
Paying homage to the neo-noir classic, Blade Runner, Sylvester's AW18 show, Electric Dreams, was alight with a fluorescent glow, bright pops of colour and plenty of texture. The models walked down the runway alongside a stream of colourful neon lights. Paired with galactic silver dresses, vibrant Oriental reds and cobalt blue luxe velvet pants, it was what we would call a spectacular show.