The kick-off of New York Fashion Week signals the beginning of international fashion month and the start of speculations around what will be the biggest trends of the next spring/summer season. From the looks that have already sauntered down the runway to the myriad street-style snaps that play just as important a role in our understanding the current and future fashion movements, New York Fashion Week might have just started but there are already some clear trends emerging…
Diversity
Always a hot topic of conversation around any fashion week, some brands are continuing to embrace a more inclusive movement on their runways by using models of varying ethnicities, body shapes, genders and ages. Although traditionally these runways emphasise women's fashion, men are increasingly being included alongside the female models, resulting in shows that reveal a more diverse cross-section of the fashion industry.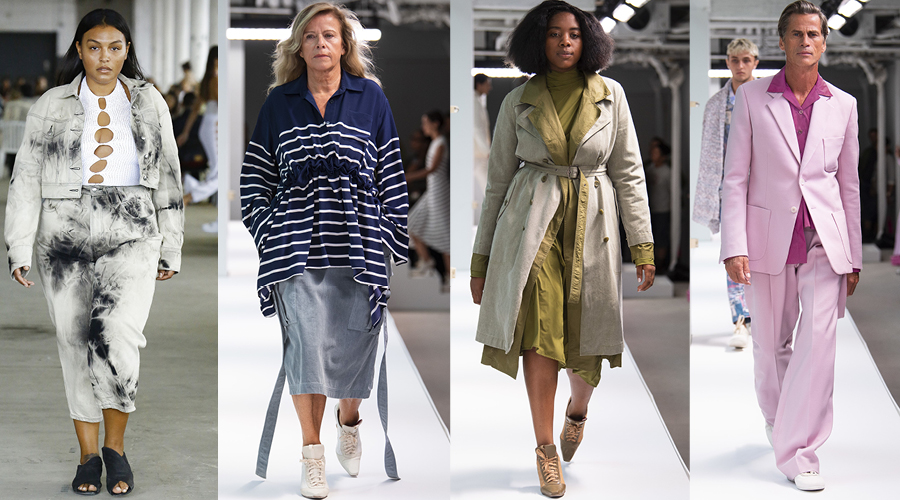 Spectrum of orange
Orange seems to be emerging strongly as the colour of the season, and we have to say we're kind of happy about it. Not typically considered to be a flattering colour, this shade is being reimagined in every which way on both the runway and the street, prompting us to ask… is orange really the new black?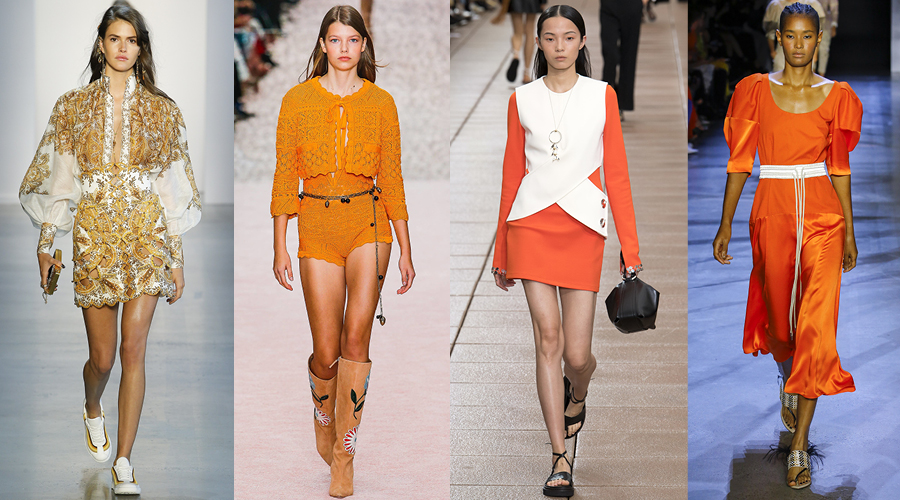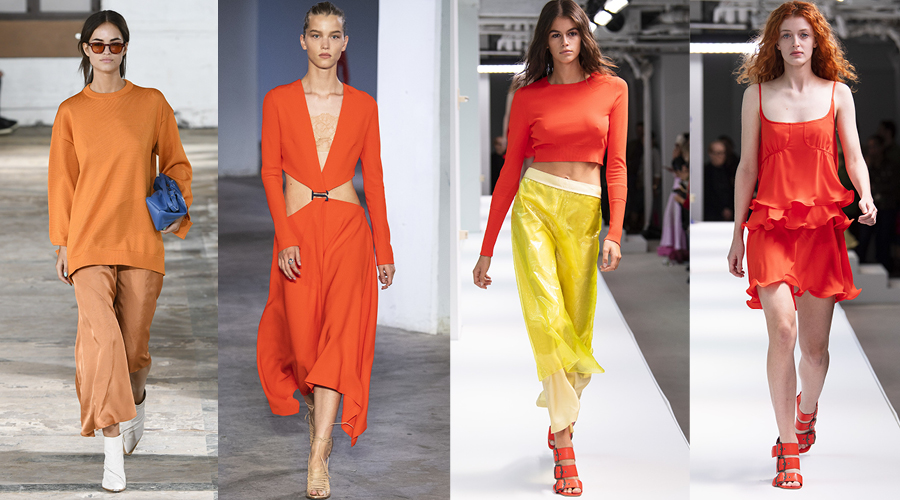 Iridescence
Shining accents and shimmering textiles seem to be on the cards for the upcoming season, lending runway and street-style looks a sense of whimsy. It feels like a progression of the prolific block colour trend that adds another dimension to bold tones and interesting, layered dressing.
One-size-up tailoring
Yes, yes, we know this isn't anything new. But designers seem to be finding new ways of playing with traditional tailoring concepts that lend the sartorial category new edge. It's still all about that shoulder silhouette, while there seems to be a newfound emphasis on wrap blazers, relaxed styles and intriguing patterns and colours. You can bet that investing in a good suit this season will be right on the money.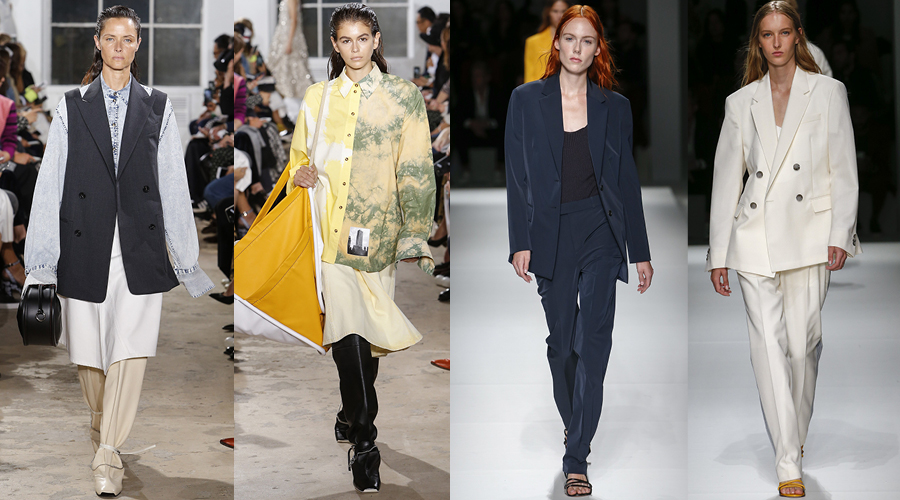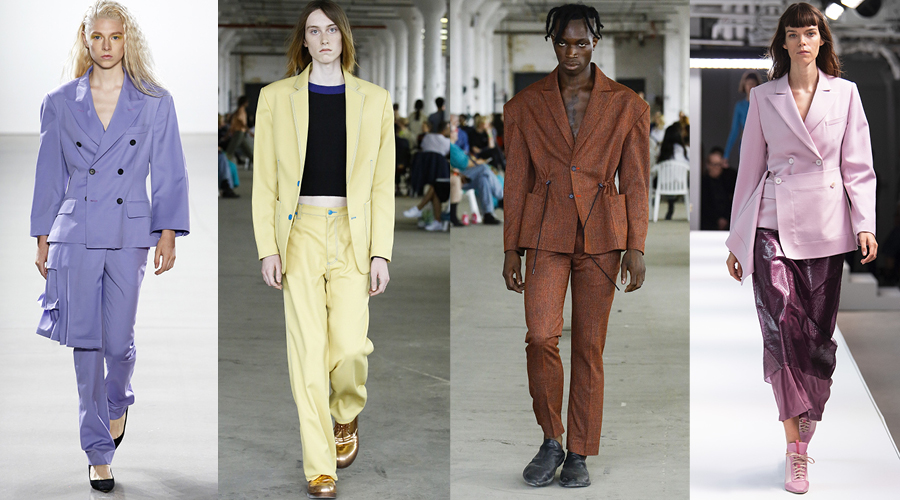 Green Machine
To those who attributed bright green to nothing more than a passing fad, it's definitely here to stay — at least for another season. While to the untrained eye this colour might feel sickly and unappealing in a way that we can't quite turn away from, its popularity has spread through the industry, producing some surprisingly chic results. It took us a while but we're coming around…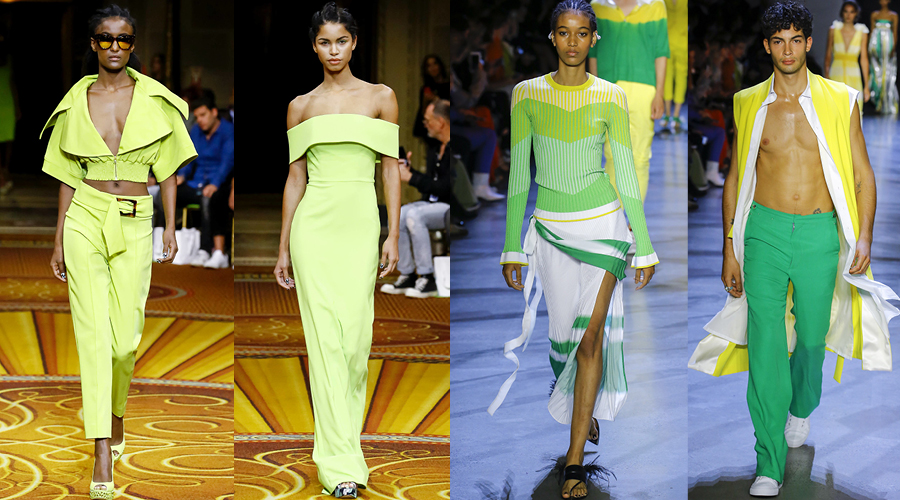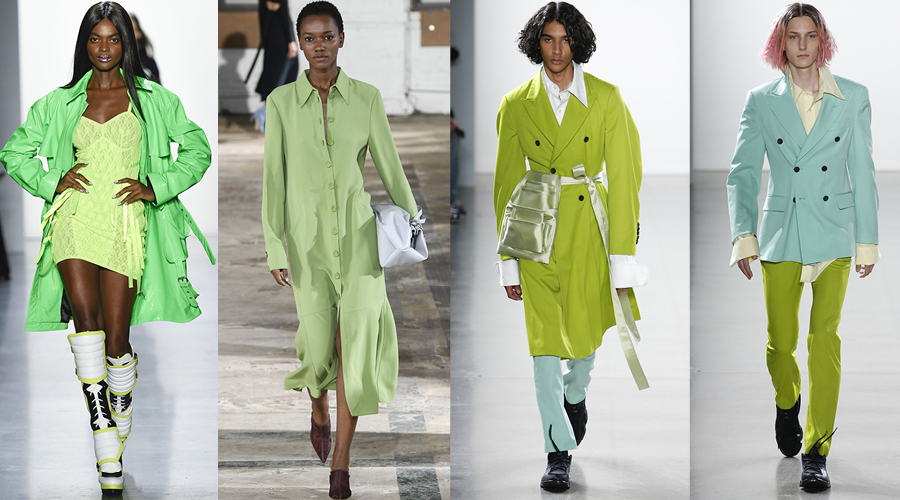 Shift into sheer
See through layering is fast becoming one of the simplest ways to add intrigue to any outfit… and needn't be as revealing as you might think. From barely there tees (with nothing underneath) to intricate gowns with captivating layers, the sheer trend can be made to suit any sartorial proclivity.