After a few touch-and-go years that saw brands like Alexander Wang, Rodarte and Proenza Schouler defect to Paris, New York Fashion Week has been offering up a particularly strong season, giving the middle finger to critics who spoke of a downfall that (for a while there) seemed inevitable. As it so happens, New York Fashion Week doesn't look like it will fall out of favour anytime soon, and despite the fact that the shows haven't quite wrapped up yet for Fall 2019, we thought we'd share some of our favourite looks so far for your perusal.
Maryam Nassir Zadeh
Notes: classic shapes in bold fabrications; a dynamic and diverse collection that speaks to women who could be described in those same terms; beautiful examples of the designer's signature surprising pattern and colour clashing; confident and intuitive.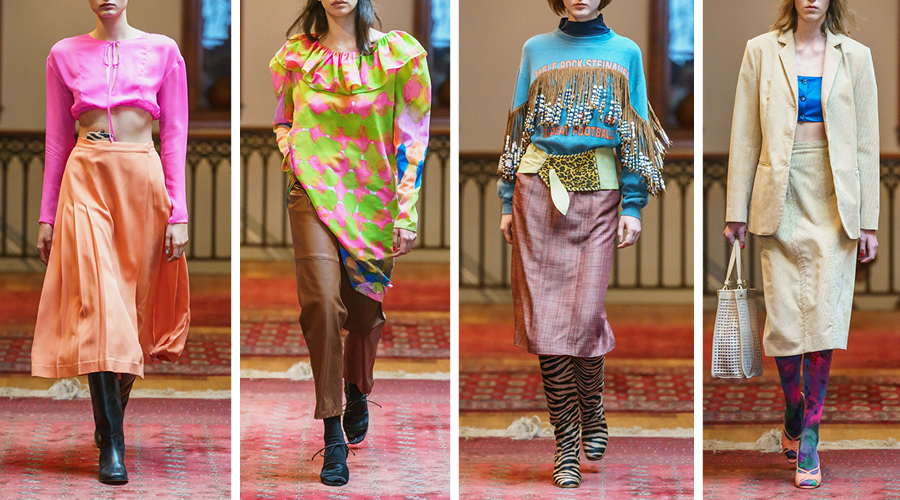 Christian Siriano
Notes: the anti-minimalist, Siriano's looks seemed tailor-made to party girls of the future; cosmic motifs informed a kind of space-age glamour; the extroverted collection was unafraid of the statements it was making — one of which, an ode to 'real women' with a diversely-sized model pool.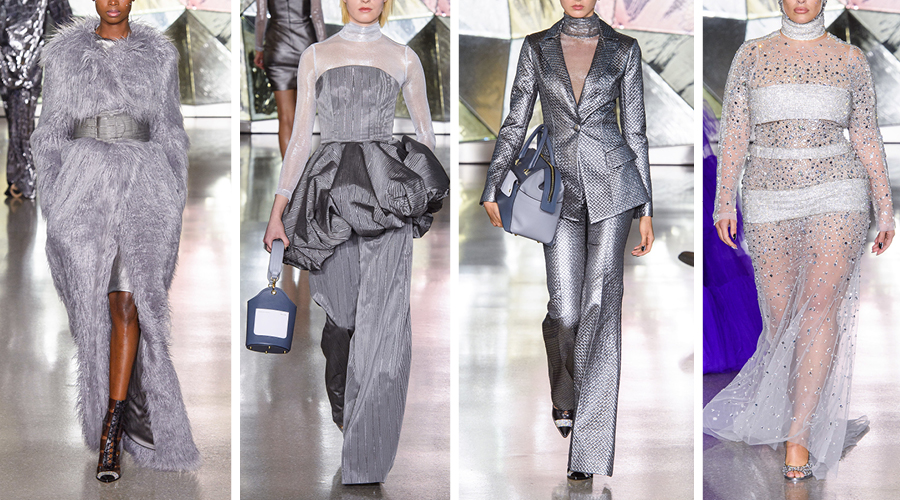 Area
Notes: a deft play in contrast, where glitz and glamour met a more punk attitude; eclectic and diverse, the breadth of sartorial ideas was prolific; the collection played with a weirdness that was, despite its surprising nature, ultimately compelling and downright fun.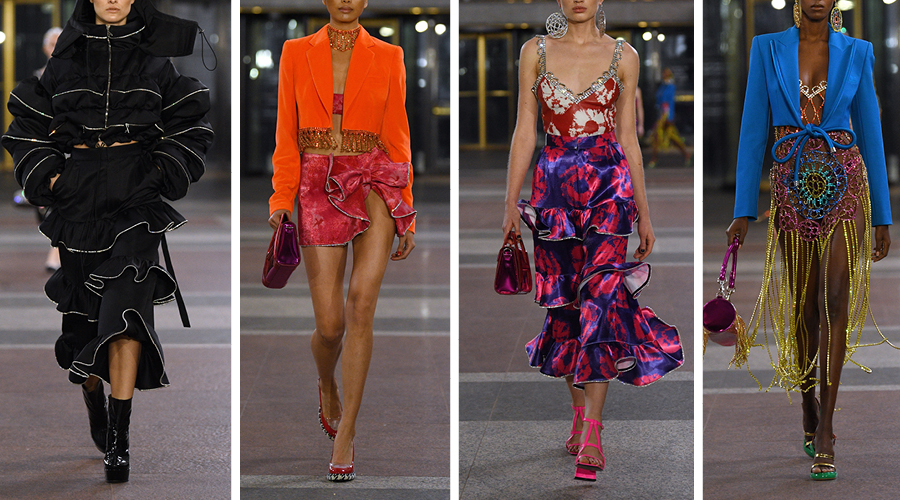 Tom Ford
Notes: a safer outing for the often uber-glamourous designer; precise tailoring took centre stage; silky satin lent the collection a slinky edge while the label's signature glam was still present in strappy stilettos and iridescent detailing.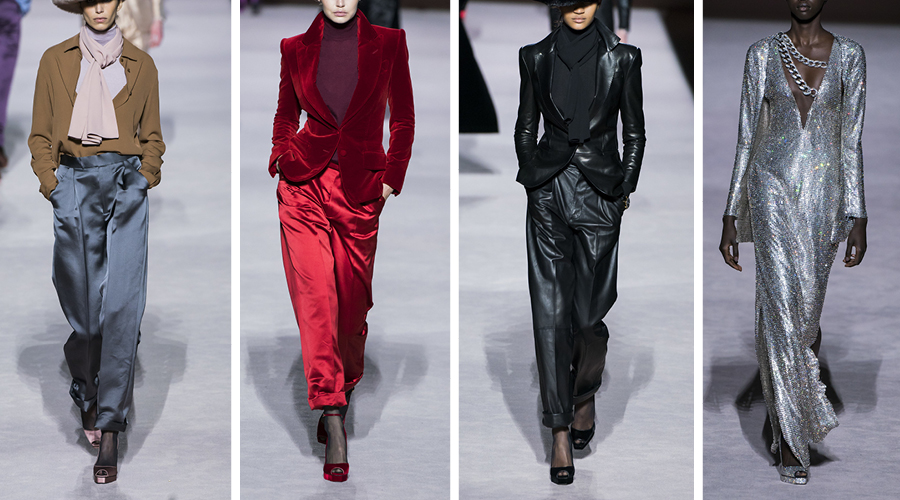 Ralph Lauren
Notes: a return to the fashion shows of old; classic, romantic glamour presided over the intimate presentation which took place at Ralphs on Madison Avenue; demure silhouettes and an unfussy palette lent the collection a mood of timeless elegance.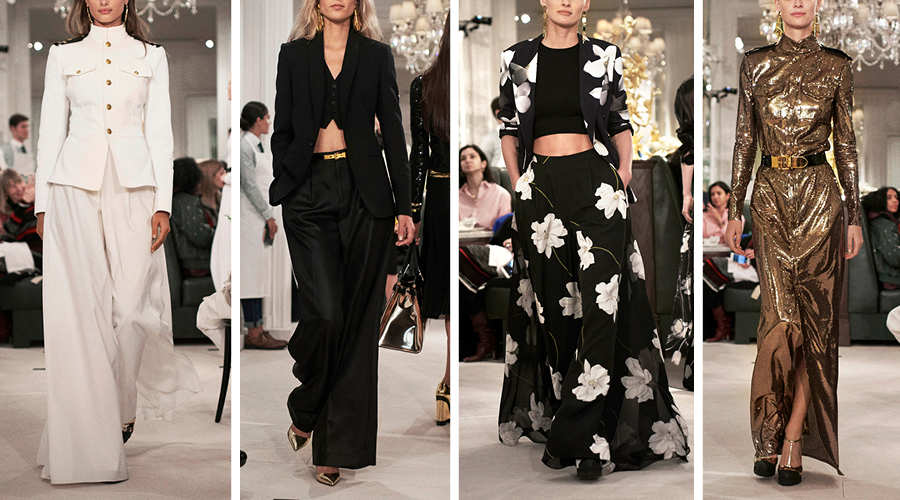 Khaite
Notes: treading the line between dramatic and glamorous, this collection saw the brand step outside its usual territory; sculptural black-tie gowns with bold sleeves were rendered in delicate tulle and block colours while a decidedly autumnal palette reigned supreme through the rest of the show.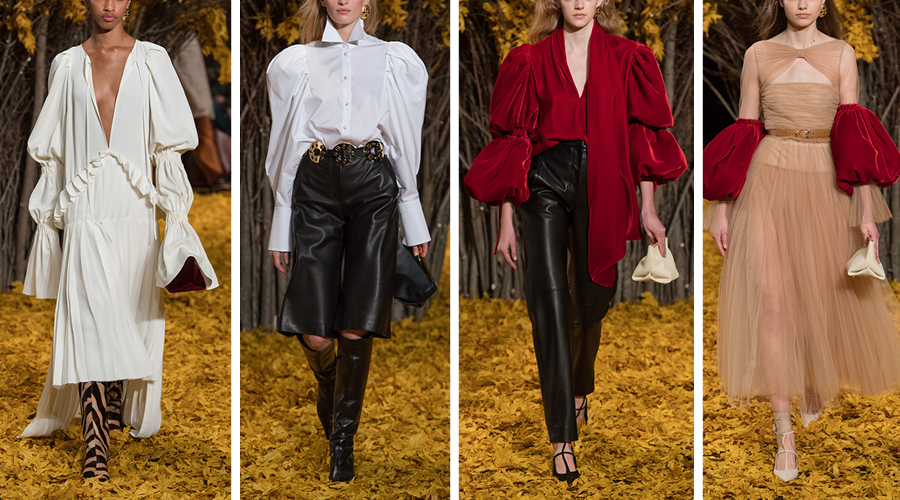 Jonathan Simkhai
Notes: inspired by traditional Ukranian dress the designer employed a number of swirling scarf prints, lacey textures and elaborate, floral motifs; at once inherently feminine and compellingly bold.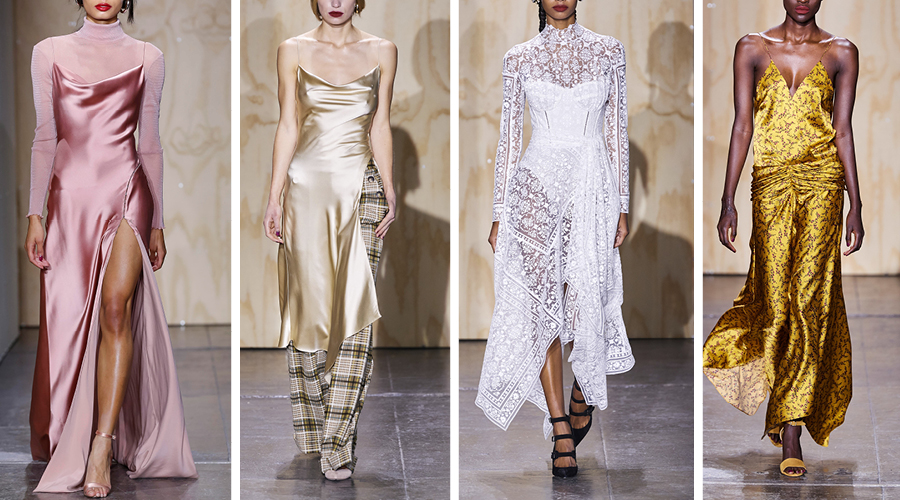 Brock Collection
Notes: strong, straightforward silhouettes were rendered in luxurious fabrics; touching on the brand's penchant for classic shapes this collection offered up looks anchored by confident tailoring that felt much more translatable for day-to-day wear.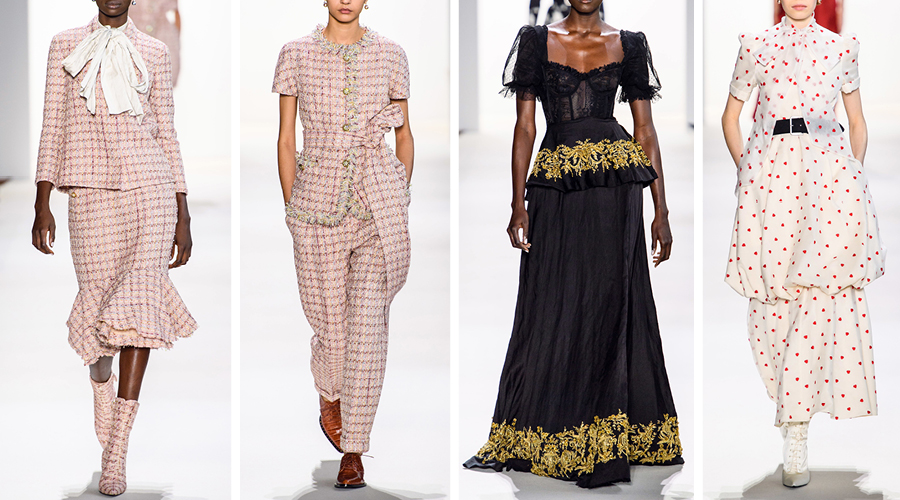 Eckhaus Latta
Notes: a collection that played with the ideas of shape; architectural silhouettes and intriguing detailing lent the pieces unique edge and showed the designers flexing their muscles somewhat; knitwear took a prominent place in the line-up while organic motifs were woven throughout.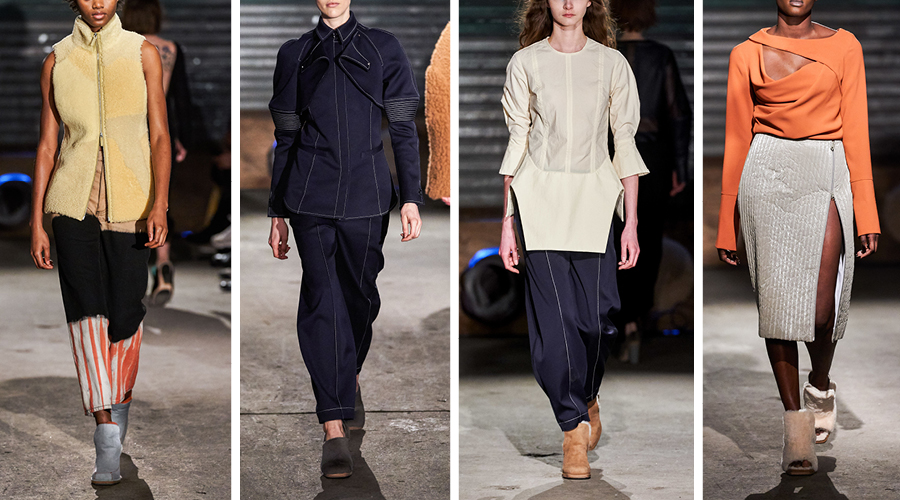 Brandon Maxwell
Notes: clean, minimalist lines; a monochromatic palette; the collection was grounded in tailoring and slim-line shapes which culminated in classical evening gowns; overall, the collection carried a sense of pervasive restraint.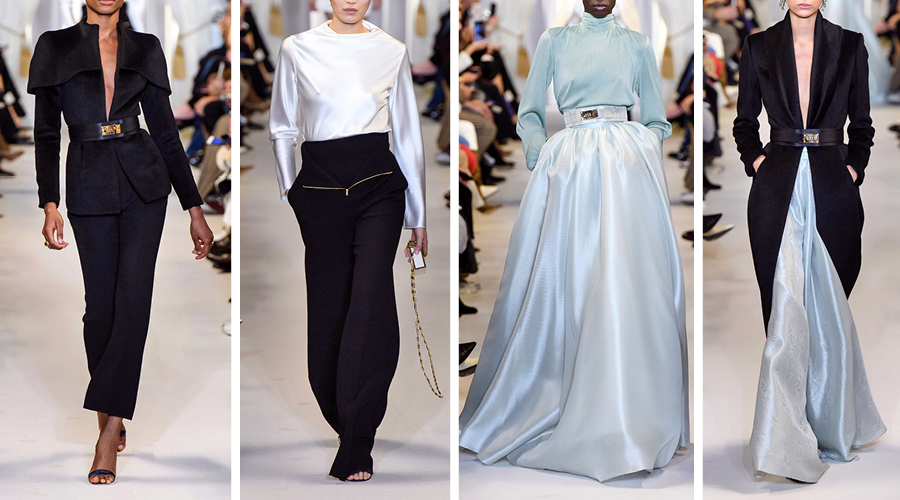 Self-Portrait
Notes: a number of looks carrying the brand's signature asymmetry, cinched-waist and patterning made this collection feel expected yet still new and progressive. Chic silhouettes and looks inspired by classic tailoring gave the sense of a more grown-up collection.