Peter Do
Having honed his craft working for Phoebe Philo at #oldcéline, Peter Do seems to be pursuing a similar path to the one Daniel Lee — another Philo alumni — embarked on when he took the reigns at Bottega Veneta (and what a stellar job he is doing there). Just as Lee at Veneta is now undeniably managing to fill the womenswear gap left by Philo's departure, Do too, is employing everything he learnt from the iconic designer to create his own womenswear movement, with his eponymous label dubbed a 'uniform for the modern women,' grounded in tailoring, fine textiles and careful construction. Sound familiar? After the designer's first season was picked up by a raft of major online retailers (an unprecedented achievement), word spread about his sleek suiting, impossibly elegant silhouettes and Philo-esque ability to offer high-fashion tempered with consideration for the practicalities of everyday life. Now, Do's reputation as fashion's new golden boy is growing by the day. His pieces manage to carry a powerful presence that never mitigates the inherent femininity of the wearer. His suiting is strong, but not gratuitously masculine, and his simple palette shows a commitment to encouraging his customers to build their wardrobes in a timeless, transeasonal way.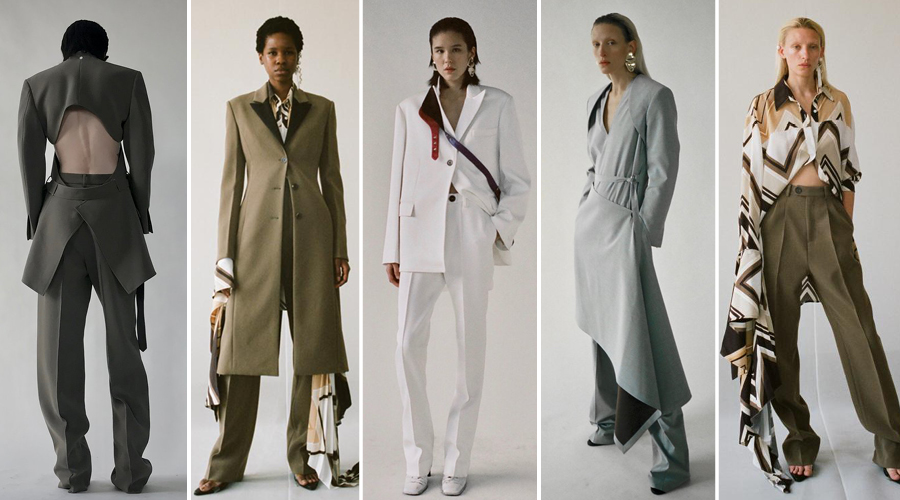 Wales Bonner
British fashion designer Grace Wales Bonner made her foray into fashion as a menswear designer. But after demand from women to create female versions of her impeccably tailored men's pieces continued to grow, the young creative decided to venture into womenswear as well, and has never looked back. Her collections now cater to both men and women, and are anchored in exquisite tailoring and precise silhouettes. A Central Saint Martins alum, past recipient of the coveted LVMH Prize for Young Fashion Designers and the winner of this year's BFC/Vogue Designer Fashion Fund, Wales Bonner sports a pretty impressive resume. This year, she was even asked by Maria Grazia Chiuri to collaborate on re-interpreting Dior's 'New Look' silhouette for the historic brand's Resort 2020 collection — a lofty undertaking for a designer so young. Perhaps it's Wales Bonner's multi-faceted approach to design that imbues her collections with their transcendent quality. Pulling from a vast wellspring of cultural, historical and literary references to craft her signature looks, this enigmatic designer, when she isn't working on her award-winning tailoring, is also an associate lecturer at CSM and has lectured at Parsons School of Design in New York.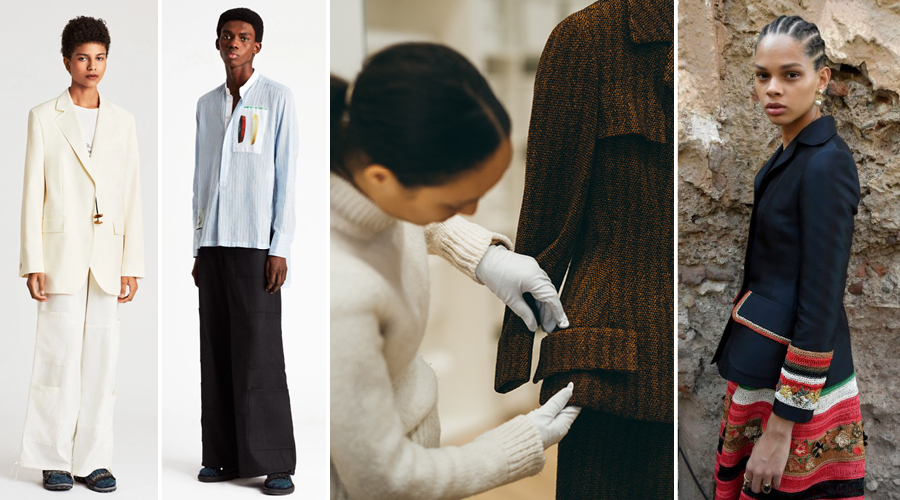 Bevza
Ukrainian designer Svitlana Bevza, has created a brand that has fast become a go-to for street style mavens and fashion heavyweights. With collections that play into the idea of elevated workwear, Bevza is a label making waves for its quality construction, unique shapes and beguiling simplicity. Heralding a new wave of minimalism with its mostly-monochromatic palette and classic, flattering cuts, Bevza effortlessly evokes delicate femininity and is the brand that will be at the top of all our wish lists come summertime.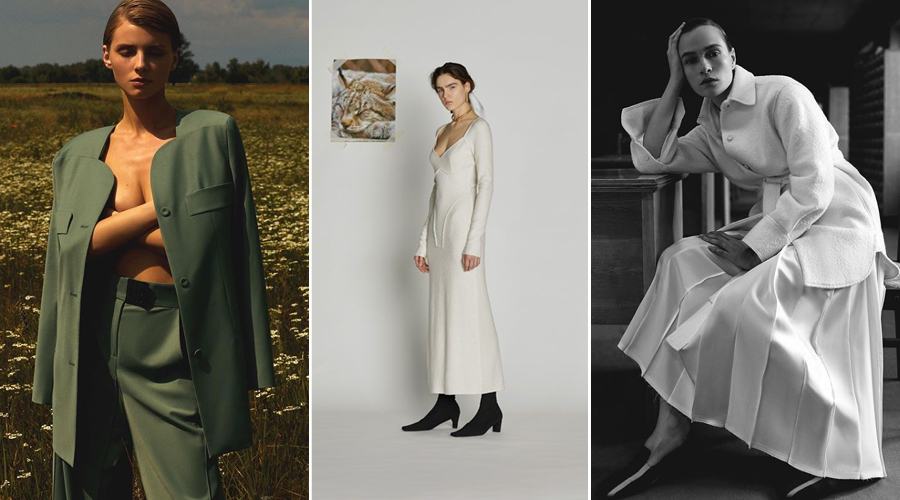 Amina Muaddi
Even if you aren't familiar with the name, you'll surely have seen Amina Muaddi's shoes on the likes of Kendall Jenner, Rihanna, Rosie Huntington-Whitely and Dua Lipa. Designed in Paris, produced in Italy and sporting an undeniably international feel (the designer herself hails from Jordan, Romania and Italy), Amina Muaddi's heels are grounded in the idea of re-imagining a classic shape — with geometric, sculptural heels that have become something of a signature for the brand. Utilising both of-the-moment and time-honoured materials, Amina Muaddi designs shoes that are wearable and flattering, but that are also, importantly, fun. Pops of colour here, swathes of texture there and a penchant for sparking details ensure that Amina Muaddi shoes are attention-grabbing but never in an obnoxious way, and are part of the reason why we are keeping our eyes firmly on this designer's every move.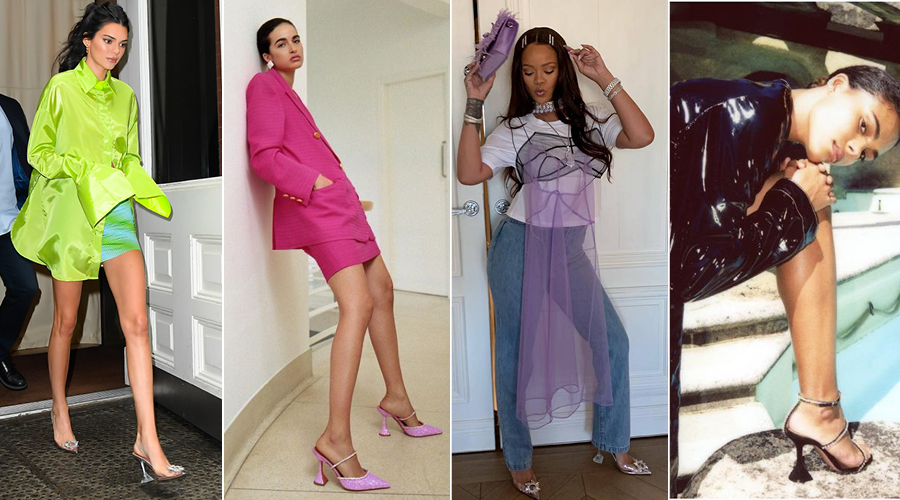 Ratio et Motus
Making waves last year for its 'Disco' bag, a handbag fitted with all the features apparently necessary for a night out, including a JUUL holster, New York-based handbag label Ratio et Motus is establishing itself as the accessories brand of the moment. Founded last year by Daniel Li and Angela Wang, this handbag brand is building a reputation for creating accessories that evoke a timeless, classic feel, but sport undeniably modern (sometimes tongue-in-cheek) twists. Its focus on fine craftsmanship and quality materials sees it source its leather from local Italian tanneries that are committed to maintaining a low carbon footprint and reducing toxic wastage. This ethos of sustainability extends from production into Ratio et Mortus' design ideology, where each piece is created to last (both physically and in a trend sense).