Being a new mum comes with its fair share of challenges. Learning how to look after your child is one thing, but you soon discover that getting all the right equipment for life with a baby is another thing entirely. Everyone has their own opinions about which brand is best, what kind of cot you need, the best clothes, bottles, rattles, the list goes on — but at the end of the day, it's about trying things out for yourself and discovering what works for you and your baby, ideally without having to sacrifice on personal style.
Now, while I don't profess to be an expert on all things 'baby' — this is, after all, my first try — I feel like I've really nailed one thing (and it's a big thing). Finding the right pram. After tossing up the ins and outs of high-functionality versus excellent design and 'look', I fell in love with the Mountain Buggy cosmopolitan luxury model, and it's been one of my best decisions so far.
You see, getting the pram right is key to undertaking day-to-day operations with a baby in tow. It's a kind of linchpin in this whole journey of early motherhood, and you find out quickly that getting it wrong can seriously test your sanity. From assembly to pack down and everything in between, I've found the Mountain Buggy not only easy to use but also distinctly cool — a word not often associated with the frantic nature of child rearing.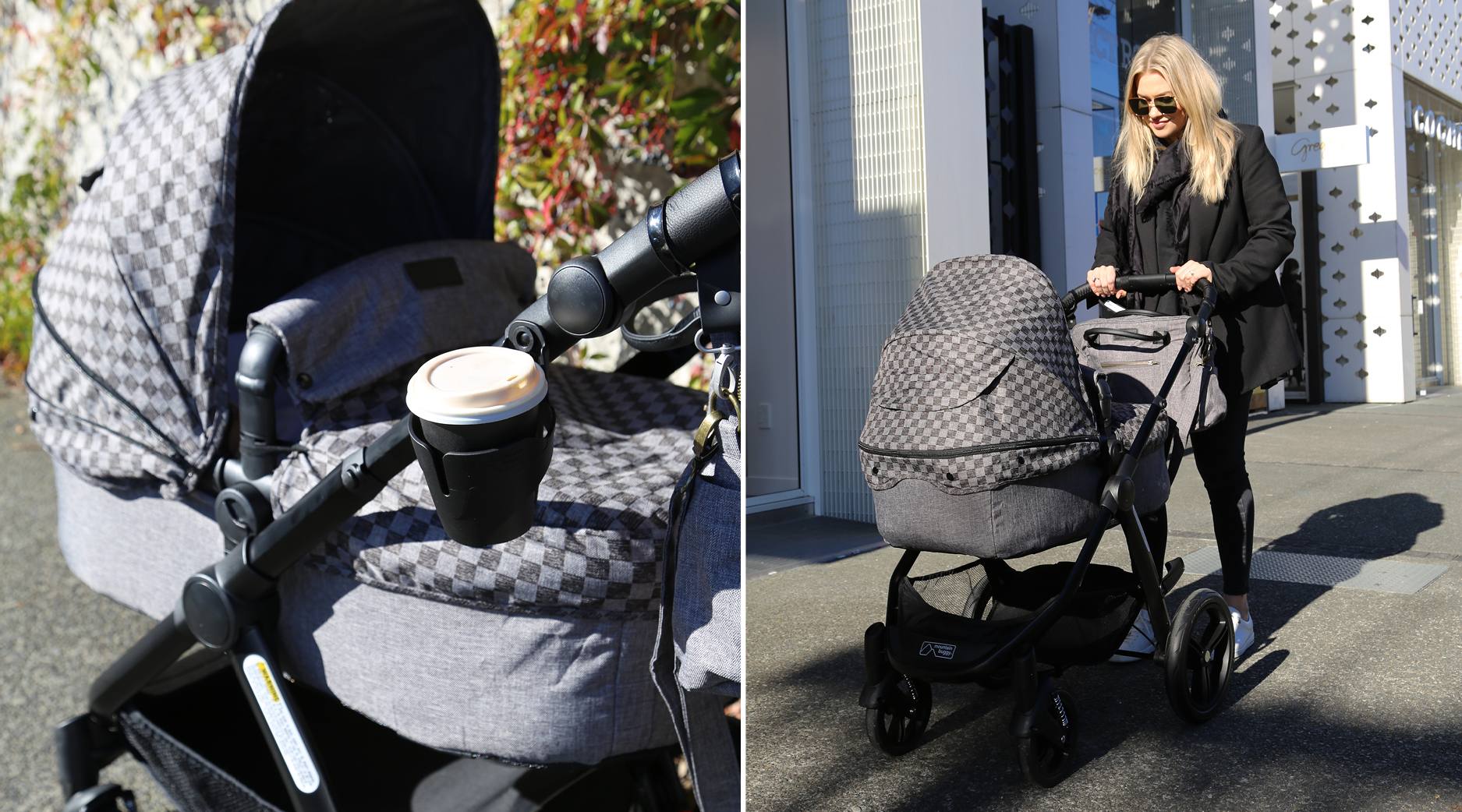 Last week I took Maisy out for a stroll down Ponsonby Road. Before I was a mum, this area was my shopping mainstay. The place I would come to pick up something new from Workshop's latest drop of Acne or Chloé; or where I would trawl through the racks at Superette before meeting friends for lunch. For anyone who has experienced motherhood, you'll know what you wear and how you look feels like it starts to take a back seat. And that's okay — at first. But for someone like me who has always taken an active interest in fashion and a reasonable amount of care in my appearance, this apparent requirement that you stop caring altogether just doesn't feel right. That's part of the reason I was drawn to this buggy. Its sleek, elegant design allows me to feel like my old self in a new role. It's functional, yes, but it's also contemporary and the black and grey colour scheme renders it appealingly understated. It just feels chic, which is fitting considering the beautiful handbags I've invested in over the years must now be relegated to its carry tray.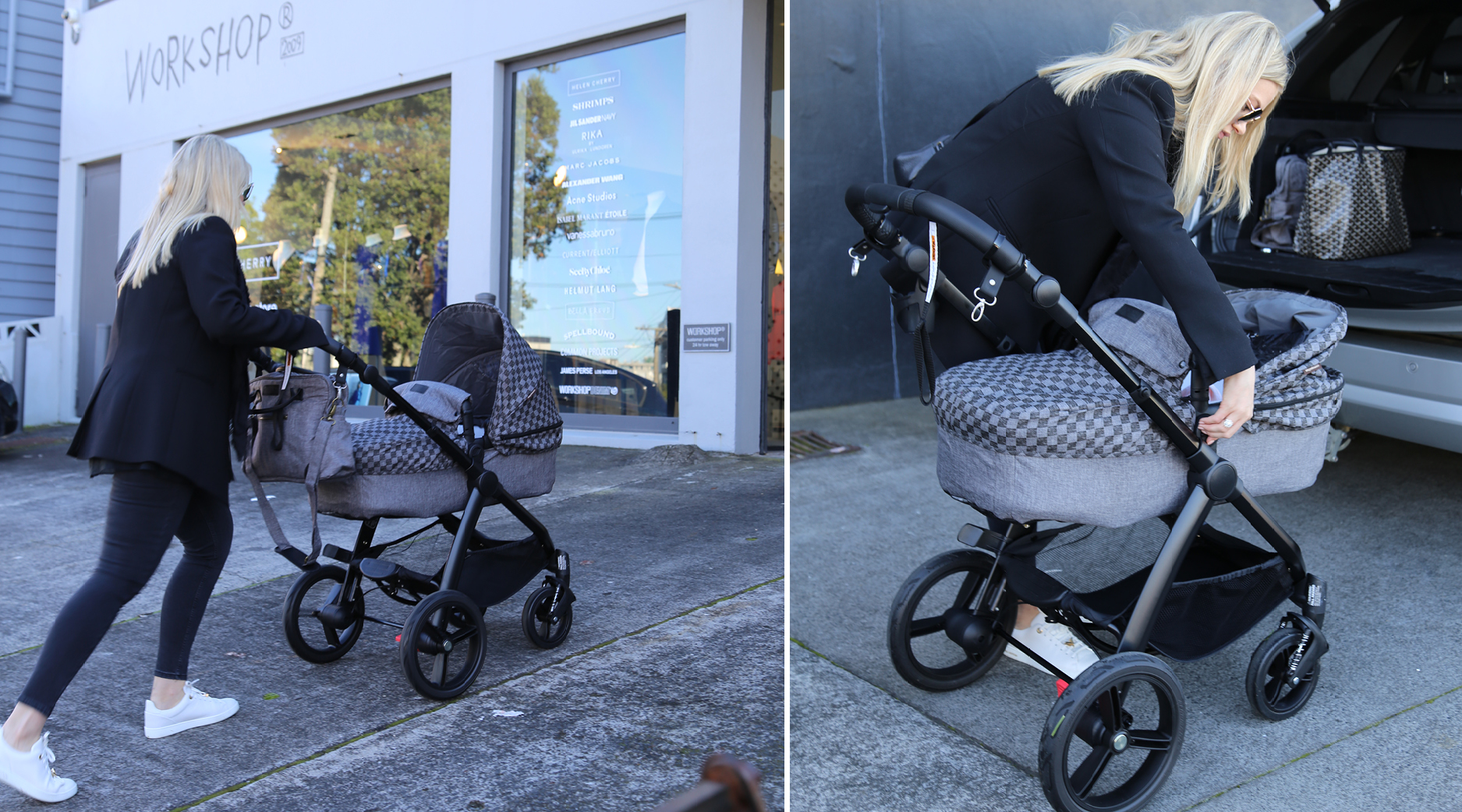 We stopped at Ponsonby Central to pick up a much-needed coffee, which, thanks to the buggy's handy cup holder, I could sip at a leisurely pace. Then — appropriately caffeinated — we decided to go for a walk to make the most of the delightful sunshine. The thing is, this pram has all the necessary bells and whistles: the removable carry cot, the tray underneath (perfect for shopping storage), the nappy bag and a change mat because, well, accidents do happen; but I never feel burdened by having to wheel around the Mountain Buggy because it's pretty effortless. And when the thought of shopping, wandering around the park or braving the craziness of Ponsonby Central with a pram doesn't give me heart palpitations, it's a big tick in my book.
Whether you're about to be a mum or you are a new mum and haven't found the perfect pram yet, I couldn't recommend this one highly enough. Far be it from me to add my voice to the well-meaning advisors who can drive you to distraction with their 'helpful' tips, but the Mountain Buggy goes beyond its obviously practical nature to put style at the forefront. And when you simply don't have time to take your own fashion into consideration, it does the hard yards for you.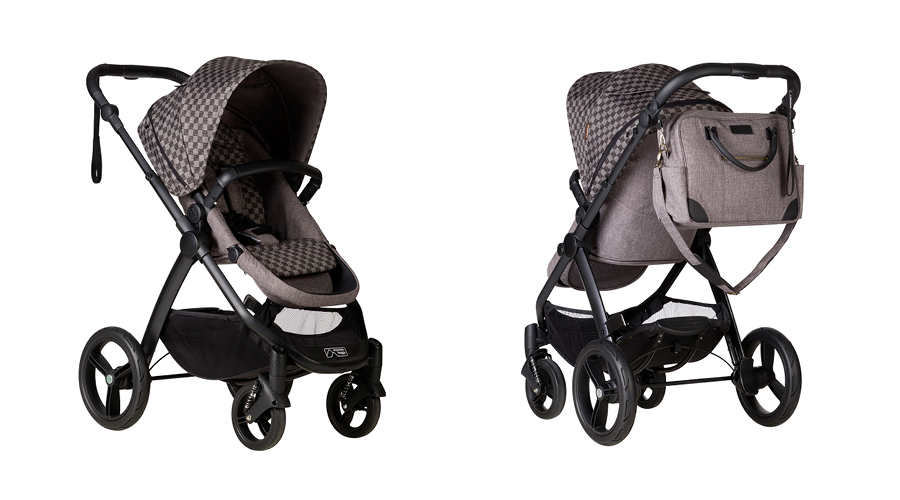 To browse the Mountain Buggy luxury collection click here.