There are some cars that really scream "I can get around town". With its sporty bod and easy lines, the Mercedes-Benz A-Class definitely falls into this category. What I've loved about this car, ever since the third generation model was released back in 2013, is its ability to attract a diverse range of drivers; from hip young things to savvy septuagenarians who want something a bit 'glam' and with plenty of pep when it comes to their ride, it casts a wide net — which includes yours truly.
Knowing that August brings with it a saucy new 2018 iteration, I was excited to learn what enhancements the marque has made. For starters, it's roomier and therefore perfect for 'strapping' individuals such as myself. I am known to cart around friends and family of similar stature, as well as plenty of belongings (golf clubs et al), which makes it more than a significant upside that the boot has gained 29 litres in storage and is a noticeable 11.5cm longer.
Inside, the luxury interior has kept its distinctive look — it's the sort of scheme that asserts the brand's luxurious ethos while compelling you to make use of its racier aspects — but they've done away with the traditional cowl (which is that big curved bit that houses the speedometer etc) and added a revolutionary touchscreen driver display that really makes it feel like you are driving into the future. Hello 2025!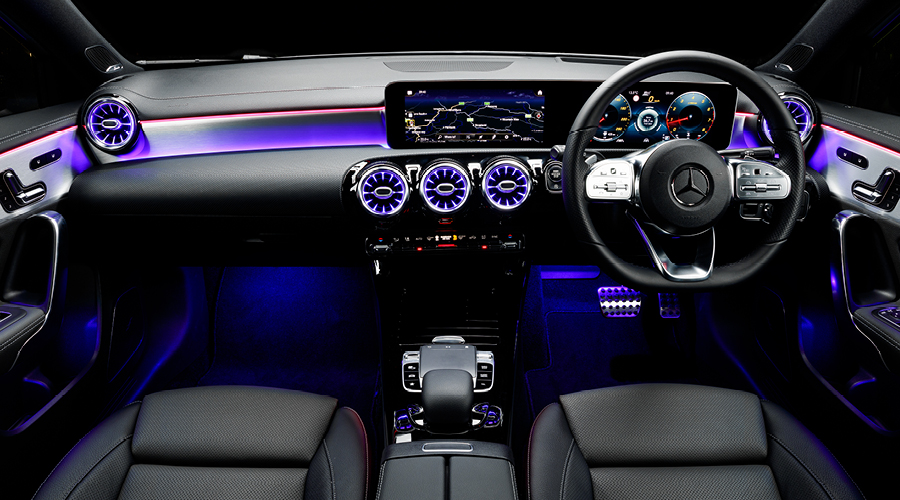 Furthermore, they've added top-of-the-line tech features like seamless voice recognition and intuitive connectivity that are said to establish an 'emotional connection' between the vehicle and driver. (Lord knows I need more of those.) Point is, you can basically talk to this car and it will do as you wish… if only more humans were the same. One good example is the MBUX: Mercedes-Benz User Experience which combines intuitive and natural operation with intelligent, learning software, resulting in a system that learns from your day-to-day actions.
There's something about this new model that is at once energised and more sophisticated — than its precursors. It is arguably more sporty but also more robust and accommodating of its driver's varying lifestyle needs. Perfect for the urban individualist, I daresay the new Mercedes-Benz A-Class sounds a bit like me.
To take the new Mercedes-Benz A-Class for a test drive, click here.